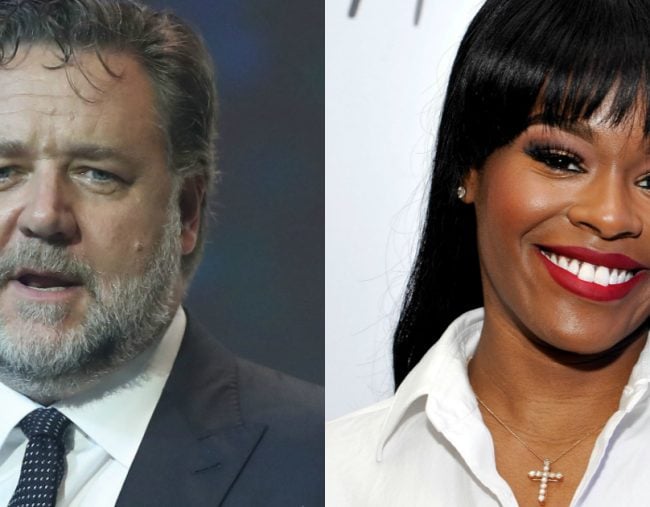 Rapper Azealia Banks wants to sue actor Russell Crowe. (Yep.) And it appears she's seeking the help of strangers to make it happen.
A crowdfunding page bearing the 27-year-old's name has surfaced online this week seeking $100,000 to "get justice" against the New Zealand-born actor for "spitting on" her during a 2016 dinner party.
"Whatever money comes of this will be donated to ocean clean up charities. This isn't about a big pay day for me," the appeal reads.
"It's important to send a message that black women also deserve justice and will get justice in these situations."
So what happened at the party?
It seems the fundraising account is referring to a highly reported incident that took place in Crowe's Beverly Hills Hotel suite in October 2016.
Banks was reportedly among 10 guests who joined the Gladiator star for dinner and music, and attended as the plus-one of musician/director RZA. Banks told The Sun things turned sour when she insulted a guest – "Russell just kind of switched," she said.
The pair reportedly traded insults, before a second guest – a woman – stepped in to defend Crowe.
"I said, 'Girl, this is not the right time or place for us to be fighting, like what would happen if I got up and I slapped the s*** out of you, or I took a glass and f***ing threw it at you and you were bleeding all over the place?'" Banks said, recounting the conversation to The Sun. "'I would be wrong and we'd all be wrong, and the party would be done.'"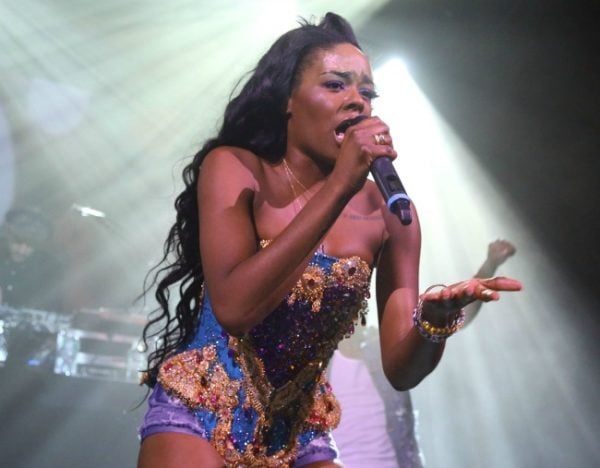 In a police report filed the following day, Banks claimed she was then "spat on, choked, thrown out of a room" and subject to a racial slur by Crowe, according to PEOPLE.
Crowe vehemently denied any allegations of racism, violence or wrongdoing. And in court documents cited by PEOPLE, the Los Angles District Attorney's investigation noted that several guests at the dinner described Banks as "the assaultive party".
"Witnesses state that prior to being ejected from the hotel room by Crowe, Banks repeatedly used a racial epithet, was verbally aggressive to party attendees and threatened to break a glass to cut the throat of a female guest and/or Crowe," the documents read, according to PEOPLE.
"Guests report after this threat was made, they saw Crowe struggle with Banks to prevent Banks from using the glass she picked up, seemingly to carry out her threat.
"It was then that Crowe escorted Banks out of the room. [Deputy District Attorney] concludes a tier of fact would find the physical escort out of the room was justified to prevent the imminent violence threatened by Banks."
In December 2016, the Los Angeles District Attorney declined to lay charges against Crowe, citing "lack of sufficient evidence."
But it seems Azelia Banks isn't prepared to back down just yet.