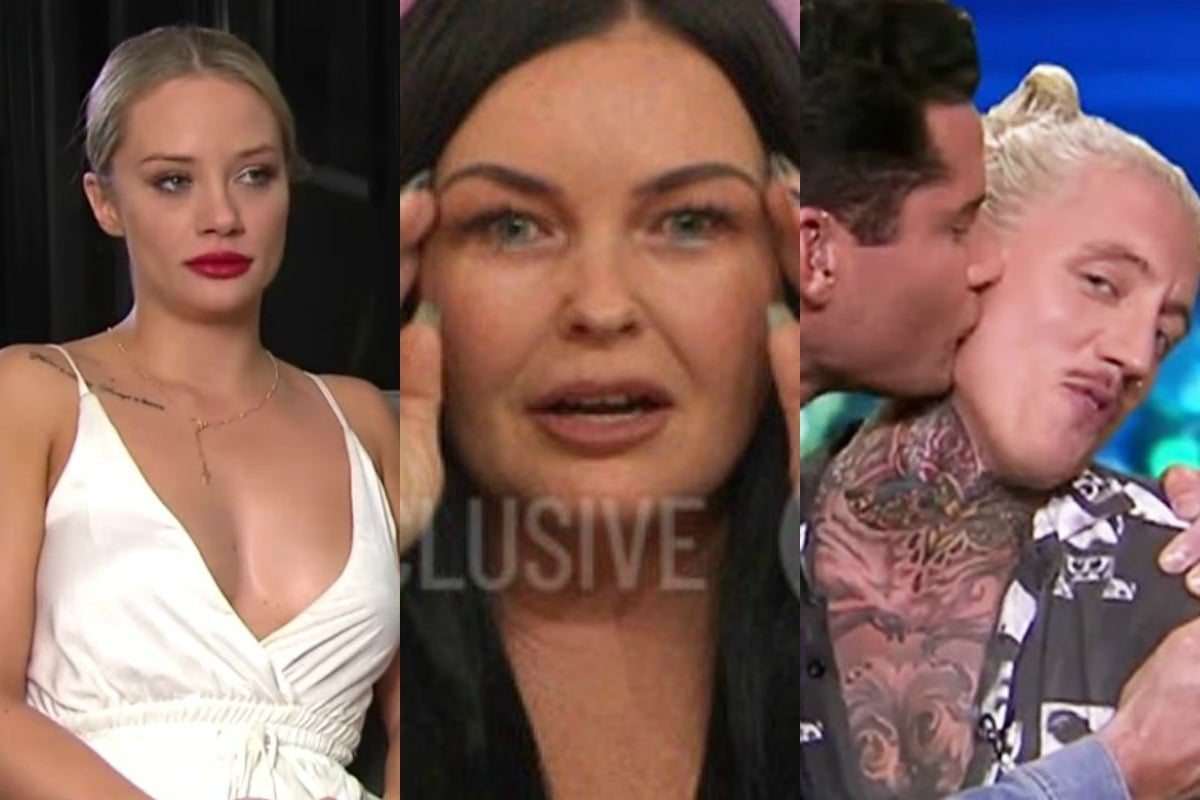 Ah, 2019. Another year filled with cringe-worthy TV moments that many may wish would never surface again.
But luckily for you, and not so much those involved, we couldn't let that happen.
Here at Mamamia, we take reflecting on the highs and lows of each year very seriously, and as we approach the final days of what was a glorious year in Australian television, we have done some digging to find you the finest, most awkward moments that took place in 2019.
1. MAFS Dan and Jess on Talking Married.
Who could forget the wonder that was Dan Webb and Jessika Power's post-MAFS interview that made Australia collectively cringe for seven minutes straight?
Just as we were coming to terms with the fact that our favourite drama-filled show, Married at First Sight, was over for the year, along came Talking Married, directly after the finale's airing.
Dan and Jessika were known best as the couple that stayed with their respective partners under the false pretensc that they were pursuing their match-made relationship, when they were really looking to be together.
So when it was revealed in the finale that Jess was also interested in pursuing fellow contestant, Nic Jovanovic, before Dan arrived, he was shocked, upset and NOT impressed.
"Look it was hard to watch back… It's re-scratched those feelings I had back then," Dan said, referring to the weeks ago when it was filmed.
Host of Talking Married, Ben Fordham then piped in, "just during the ad break, you guys had a bit of a dispute, there were a few f-bomb's going back and forth."
Yes. This really went on for seven minutes. Post continues after video.
When asked if they thought their relationship would be able to get past their trust issues there was a long silence before Dan said: "I don't know, I don't know."
He explained that media coverage created toxicity in their relationship before asking Jess, "Do you feel that?"
She then ignored his question and sat there in silence (AMAZING moment) until prompted by co-host Jayne Azzopardi: "Are you going to answer Dan's question Jess?"