It's still a few days until the Academy Awards but we're already practising our cringe-y faces.
Why? This year's Oscars ceremony could very well the most awkward yet.
From musical stars who won't be singing to nominees with problematic personal history, here are the top five moments to keep your eyes peeled out for.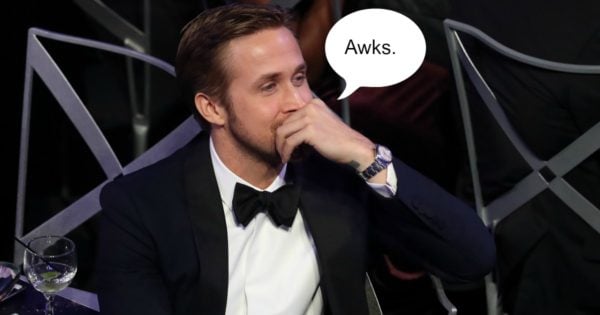 1.Emma Stone and Ryan Gosling won't be performing.
La La Land, his year's love-hate musical has received a historic 14 nominations, tying with All About Eve and Titanic as the most nominated film of all time.
Two of those nominations are for Best Original Song for City of Stars and Audition - but you won't see Emma Stone and Ryan Gosling performing them at the ceremony as they did in the film, as is customary for nominees.