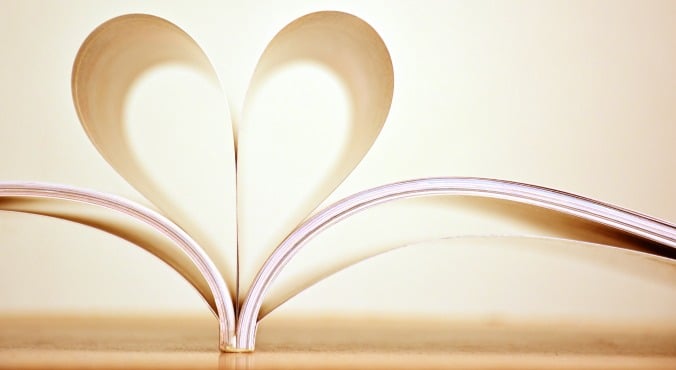 Image Via iStock
Some people swear by self-help books. Some people swear at them. And sometimes the fine line between calling BS or calling them bedtime reading comes down to the title.
As a genre, self-help is rarely viewed with open arms. We don't talk about self-love, and that involves an orgasm. So we're hardly inclined to rave about a psychological reference book when the most we think we'll get out of it is a mantra.
Social media is in danger of ruining your happiness. Don't let it.
But it could be time for a rethink. Because, at its core, self-help is literature that has your back. It's all about you – helping you, empowering you, educating you. Sure, its title might have come from the cheese factory, but when have we ever said no to a little Parmesan?
Open minds at the ready, these are our tried, tested and genuinely converted-to picks:
1. The Happiness Trap by Dr Russ Harris
10/10 good if you suffer from anxiety, Dr Russ Harris is a GP-turned-therapist who looks at evolution to suss out why we have a tendency to think the worst and compare ourselves to others. It's completely devoid of naff 'think positive' affirmations. Instead, he uses a mindfulness model called ACT (Acceptance & Commitment Therapy) to get you to accept what's out of your control and live in the moment. He won't say, 'Don't think bad thoughts' – which is like asking you to look at a piece of chocolate and not salivate – he'll tell you how to work with negativity so it bothers you less. Realistic and practical.
Why so many people are in love with running. And how to join them.
2. Textbook Romance: A Step-By-Step Guide To Getting The Guy by Zoë Foster and Hamish Blake
A bit like The Rules, if The Rules lost its sexist clichés and game-playing torture games and was actually really funny. You get a male and a female take on all the issues a woman with a vagina goes through in love – from making excuses about why a guy hasn't texted (dead?) to when to move in with someone. Proof that there must be something in it? Ex-Cosmo writer Zoë and comedian Hamish were just friends when they wrote this book. Now they're married with a baby.
5 VERY good reasons to take yourself out on a date
3. The Happiness Project by Gretchen Rubin