In the spirit of the holiday season, many people are attempting homemade recipes over store-bought shortcuts in their preparation of their Christmas feasts.
However, experts have warned there is one popular condiment you should not attempt to DIY if you want to easily avoid food poisoning (…doesn't everybody?).
The Food Safety Information Council has advised home cooks to buy commercially-made aioli and mayonnaise instead of making it themselves this summer.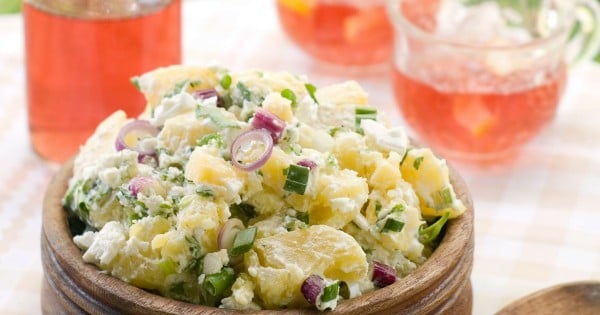 FSIC spokesperson Rachelle Williams said recipes that include raw egg can potentially carry salmonella bacteria.
To put it politely, contracting salmonella food poisoning is a sure-fire way to ruin your Christmas Day.
Symptoms include severe vomiting, diarrhoea, fever and abdominal cramps. Not to mention that for the elderly, young children and anyone else with a weakened immune system it can even be fatal.
"It is better not to make these things yourself because there are issues associated with the eggs," Ms Williams told News.com.au.