In the spirit of the holiday season, many people are attempting homemade recipes over store-bought shortcuts in their preparation of their Christmas feasts.
However, experts have warned there is one popular condiment you should not attempt to DIY if you want to easily avoid food poisoning (…doesn't everybody?).
The Food Safety Information Council has advised home cooks to buy commercially-made aioli and mayonnaise instead of making it themselves this summer.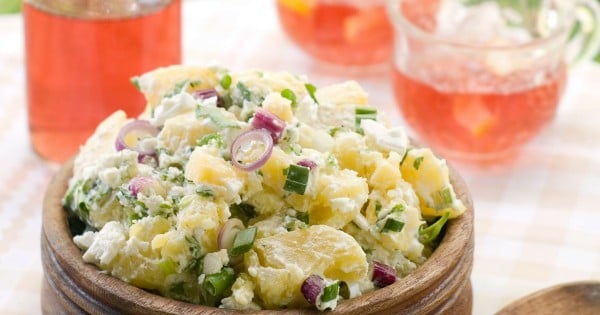 FSIC spokesperson Rachelle Williams said recipes that include raw egg can potentially carry salmonella bacteria.
To put it politely, contracting salmonella food poisoning is a sure-fire way to ruin your Christmas Day.
Symptoms include severe vomiting, diarrhoea, fever and abdominal cramps. Not to mention that for the elderly, young children and anyone else with a weakened immune system it can even be fatal.
"It is better not to make these things yourself because there are issues associated with the eggs," Ms Williams told News.com.au.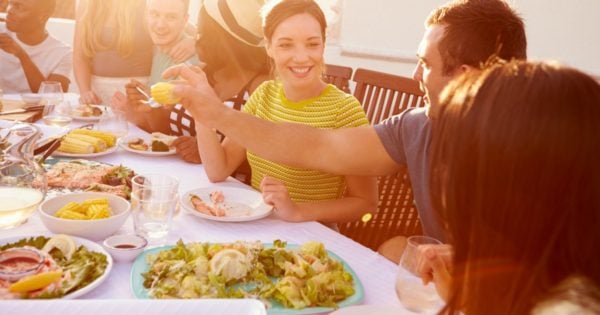 As Ms Williams explained, summer's increased temperatures increases the risk of food poisoning.
"The hotter the day, the increase in bacteria activity," Ms Williams said.
Essentially, if you ever needed an excuse to go for store-bought over homemade, this is it.
If you're concerned about food poisoning during the warmer season in general, Australian National University scholars have some more recommendations for how to avoid it — particularly when eating outdoors in the heat.
Cooking meat thoroughly is a must (for sausages, hamburgers and poultry, that's when it's about 75°C in the centre), as is storing that meat properly before you cook it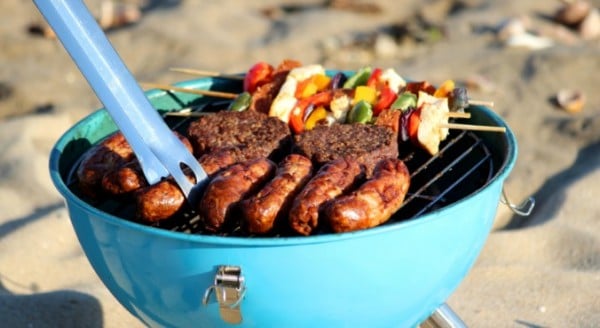 "If you are using an esky or portable fridge, it is important to make sure that you change the ice regularly," they wrote.
"Definitely don't let meats and their juices come into contact with other foods that are eaten without cooking."
Another top tip is washing vegetables and fruit before eating — although skipping this step can be tempting, it's not worth the risk of ingesting something contaminated with bacteria or viruses.