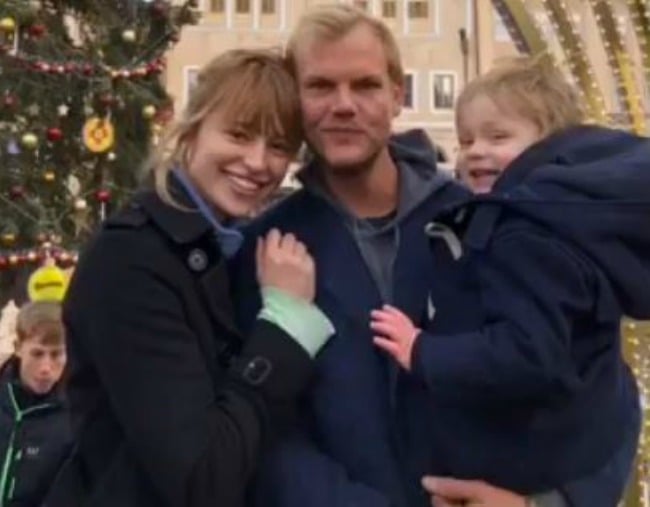 With AAP.
1. Avicii's girlfriend says she has been trolled on social media in the wake of the musician's death.
Less than a month after he was found dead while on holiday in Oman, Avicii's 'secret' girlfriend has penned a lengthy statement on social media about the many "vultures" who "stepped out of the shadows" to troll her.
A week after Avicii (real name Tim Bergling) died, model Tereza Kačerová posted on Instagram, revealing she had been in a long-term relationship with the star.
"You have accused me of 'exposing Tim' to get 'fame and money' while throwing every insult under the sun my way," she wrote on Instagram on Friday of the way she has been treated since posting her original tribute.
"This is the most horrible time of my life. I'm drowning in all-encompassing sadness.
"Anxiety sets in about two hours before I open my eyes, I can't count the amount of times I've had a beer even before I brush my teeth, and I have to explain to Luka over and over that Tim can see him from the sky but he will never ever see Tim again.
"Yet all you are capable of is negativity. Sweet little comments like: 'Tim decided to check out because he was sick of you,' go beyond crossing all lines, and you should be ashamed of yourselves for being such vile creatures.
"Strong words for anonymous accounts."
Kačerová went on to write Bergling would be "appalled" at the way some of his fans are treating her.
"You think it's in ANY way acceptable to try and make this more painful for me than it already is?"
If you or someone you love is in crisis or needs support right now, please callLifeline on 13 11 14 or BeyondBlue on 1300 224 636. If it is an emergency please call 000.