Some of the best fashion inspiration can come from total strangers.
By that, we mean less the fashion bloggers you might follow on social media and more the woman with the jaunty hat sitting front of you on the bus.
With this in mind, we took to the streets of Sydney to get some styling tips for Autumn.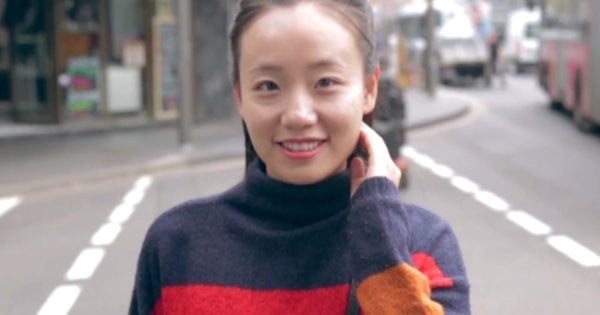 One of the best pieces of style advice came from entrepreneur Anne.
Dressed in a blue and green dress from Birkenhead Point Outlet Centre, Four Eyes Glasses, Wittner shoes and colourful earrings from Central Coast market, she shared the piece of fashion wisdom that can also help your mental health too.