Some of the best fashion inspiration can come from total strangers.
By that, we mean less the fashion bloggers you might follow on social media and more the woman with the jaunty hat sitting front of you on the bus.
With this in mind, we took to the streets of Sydney to get some styling tips for Autumn.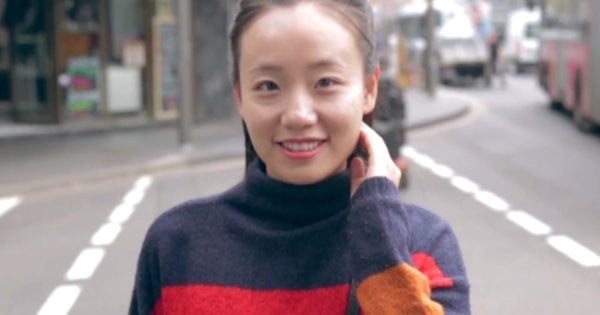 One of the best pieces of style advice came from entrepreneur Anne.
Dressed in a blue and green dress from Birkenhead Point Outlet Centre, Four Eyes Glasses, Wittner shoes and colourful earrings from Central Coast market, she shared the piece of fashion wisdom that can also help your mental health too.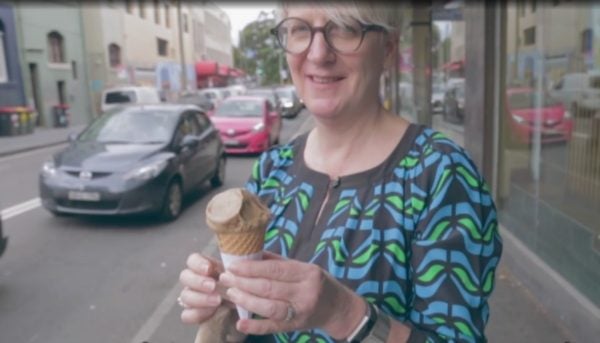 "I went to a seminar on mental health and it's all about promoting feeling good, wearing bright colours," she said.
"It lifts your mood. It's one simple thing you can do for mental health improvement."
While it might seem trivial, surrounding ourselves with colour really can make a difference to our mood.
A study from the Vrije Universiteit in Amsterdam found adults felt happier around the colours yellow and green.
If you can't surround yourself by kale and daffodils, try wearing them instead.
Spatial Designer Elizabeth also had us inspired with her perfect transeasonal outwear - an Alpha 60 trench, which she paired with George Skufis sunnies, an ASOS t-shirt, Rolla's jeans, Perks and Mini bag and shoes from Berlin.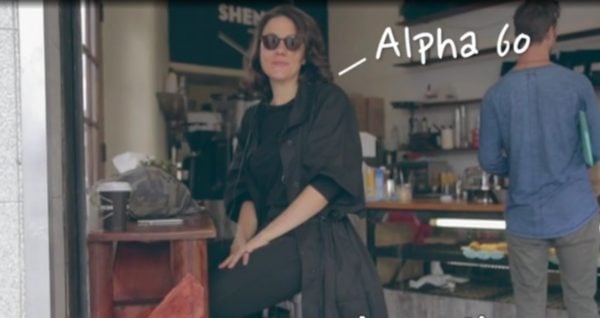 "I didn't want to have to carry an umbrella so a trench coat is a good option otherwise,: she said.
"Alpha 60 are great Australian designers and it's highly functional. It keeps the draught out and there's lots of pockets."
Listen: What style queen Shaynna Blaze can't live without.