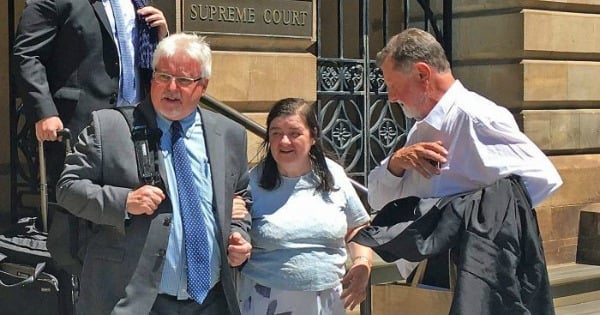 By Candice Prosser
A woman with autism has been acquitted of manslaughter over the death of her elderly mother who lay on the floor of their home without food and water for several days after a fall.
Michelle Catherine Peake, 57, was originally charged with criminal neglect, but the charge was upgraded to manslaughter.
Her 82-year-old mother, Josephine Peake, died from dehydration in her Fulham Gardens home in 2014, more than a week after she fell and could not get up.
The South Australian Supreme Court heard that Mrs Peake managed to get herself to the bathroom, but was floor-bound.
Her daughter's failure to seek medical attention — or provide food or water to her mother — gave rise to the manslaughter charge.
The court heard Michelle Peake was autistic and did not realise the seriousness of her mother's condition.
She was previously found to be mentally incompetent and therefore not criminally responsible.
After considering the facts of the alleged offence, Justice Ann Vanstone concluded that the charge of manslaughter was not proven and she acquitted Michelle Peake.
The court heard that Mrs Peake had refused her daughter's offers of help, but at one point asked for a cup of tea, which her daughter did not provide.
That was because she was worried that her mother would choke drinking it while lying down.
"I can find no indication at all that the accused's conduct towards her mother was motivated by the least degree of malice," Justice Vanstone said in her written judgment.
"She was simply unaware of the seriousness of her mother's situation and was ill-equipped to process it.
"In my view, a daughter who was accustomed to exerting more influence in household affairs, and who did not lack the ability to think laterally and independently, would have taken control of the situation and overridden a mother's wish not to obtain outside assistance.
"But, because of the nature of the long-standing relationship between the accused and her mother — and in part because of the accused's disorder — the accused did not assert herself in the situation."
The judge said that at no stage "did the accused assume a legally recognised duty to her mother, such as to ground liability for manslaughter".