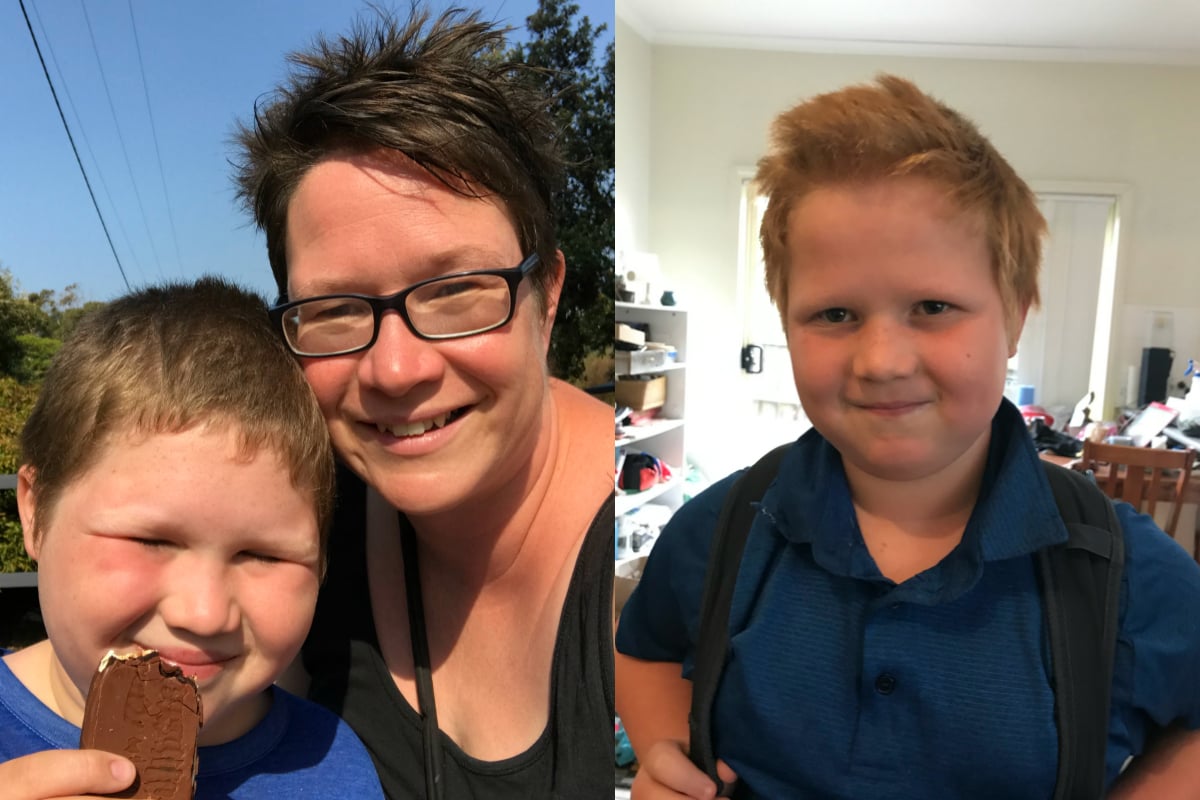 Melbourne jewellery maker Sarah Munnings was recently diagnosed with autism. At the same time her son, Scott, 10 was, too.
Being diagnosed with the lifelong neurological condition is something Sarah wasn't expecting, but which in many ways made total sense.
"Until the age of 37, I wandered around believing that everyone else was the same as me, and being really confused about some things in life that were hard," Sarah, 40, tells Mamamia.
"I could not understand why after a long day at work I could find myself knocking over displays of cans in the supermarket, or why everyone else seemed to be able to mingle at networking events without the sick discomfort I felt."
Sarah says she could always tell there was something different between Scott and his eight-year-old brother Joseph, who is neurotypical.
"Scott was such a happy baby, although we spent long nights walking the floors to settle him and help him sleep. He would cry for hours, had a lactose intolerance and would only sleep with motion," she recalls.
"It would take 10 years and an MRI to find out that he does not naturally produce Melatonin that is the body's natural way to induce healthy sleep patterns."
The family moved from London to Australia when Scott was 18 months old, and it was here that Sarah began to recognise certain traits in her eldest son.
"I knew that Scott could not be forced to do anything, and needed support to transition between tasks," she shares.  "It all seemed normal to me – I understood the reticence to change, not wanting to be forced, the sensory overload resulting from too much light   and sound, how spending time with people would mean that I needed to spend time alone."