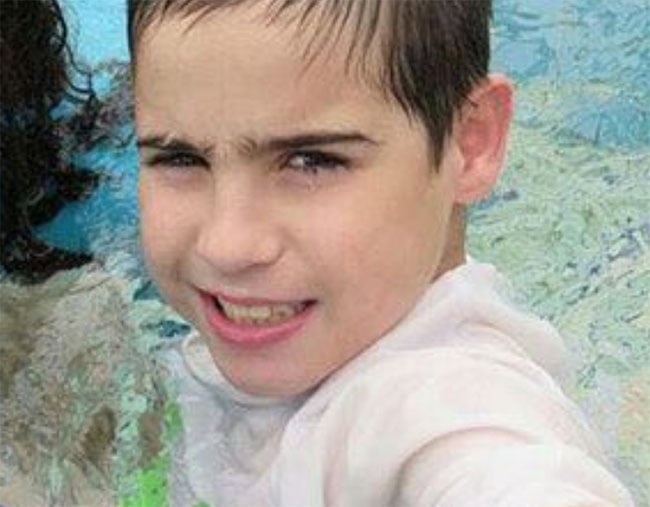 1. Questions after a boy with autism and a "zest for life" escaped from a care facility and was hit and killed by a train.
An 11-year-old severely autistic boy fatally struck by a train in Sydney's south after running away from his carer has been described as a "beautiful angel".
NSW Police mounted a large search involving the dog unit and Polair after the boy – identified by media as 11-year-old Alex Raichman – ran away at Oatley shops after 7pm on Sunday.
WATCH: An 11-year-old autistic boy escaped from a care facility, before being hit and killed by a train, from Ten News.
Alex, who was non-verbal, had been staying at a respite centre.
The whole community joined in the search for him, with resident Rosemary Sharpiro-Liu telling Seven News: "the whole of Oatley was on the street".
"When I left home I said if that happened to my kid I'd want everyone out there and everyone was out there."
He was found dead at Oatley train station about two hours after disappearing.
Civic Disability Services Limited confirmed the boy was in its care at a short-term accommodation facility when the incident happened.
The disability care service provider released a statement on Monday describing the boy's death as "tragic and distressing".
"This is a tragic and distressing incident and our deepest sympathies and thoughts go out to the child's family," chief executive Annie Doyle said.
Sydney Friendship Circle, a charity for families of children with special needs, on Sunday night desperately pleaded with the public on Facebook to find the boy.
Hours later the group shared the heartbreaking news about his death.
They described him as a "treasured son, grandson, brother and friend".
"Today the world lost a beautiful angel. As we try to process this tremendous loss, your beautiful life flashes in front of us," the group posted on social media on Monday.