Scroll through my Instagram selfies (but don't actually) and you'll notice one thing that they nearly all have in common.
Ninety seven per cent of the time, I'm wearing the exact same lip colour – for good reason.
Since picking up Australis Velourlips Matte Lip Cream product in a Priceline sale about six months ago, it's been a firm favourite.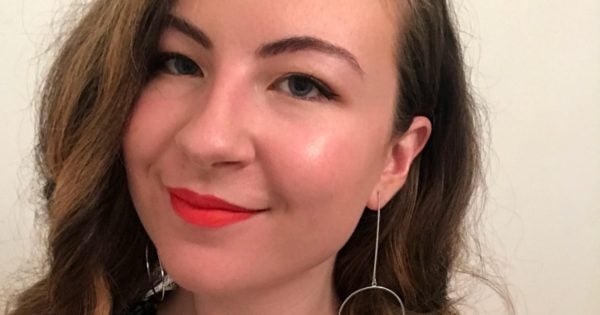 Its formula goes on creamy, dries matte without being cement-level drying and the colour is bold and incredibly pigmented. Oh, and it costs $10.49.
I have two but my colour of choice is a bright tropical-punch orange called San Fran-Disco. And yes, part of the allure was the epic name - I'm easy to please like that.
While pink and red are the most typical 'bold' lippy colours you might be drawn to, I'm making a hard case for the move to orange. It's far more versatile and flattering on all skin tones than you might expect, with matte far easier and less intimidating to wear than gloss.