Tuesday night's episode of Australia's Next Top Model started out like any other – with A LOT of squealing.
Gemma Ward was announced as a guest judge for a challenge where the girls had to write a script and speak (something they would never, ever have to do in the real modeling world), and were told they'd be shooting in an iconic location for their next photo shoot.
OoooOOo! Where?! An exotic island? A European city? TOKYO?!
No. Tasmania.
I'm not one to diss the natural beauty of my home country, but a few seasons ago the top 20 contestants got to go to Paris for a photo shoot.
Tasmania seems like a bit of a rip off to be honest.
Anyway, they shot at Cradle Mountain, a place my mum has raved about many times, so I presume it really is very beautiful.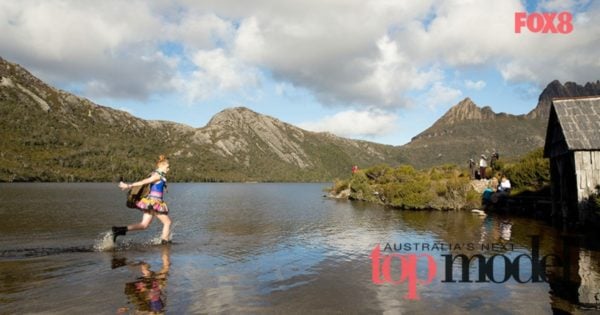 But it was against this stunning backdrop, in temperatures so cold that one girl was literally sent to hospital, that we were gifted a very rare Top Model moment: a perfect score.
Yes, the scoring system is odd.
Yes, it seems very brutal to literally assign a number to a photograph of a human woman.
But receiving a perfect score this early on in the competition is a big deal. And the girl to receive perfect 10's across the board was 17-year-old Aleyna from Newcastle.
When Aleyna's photo was shown to the judges, they were taken aback.
Megan said, "That's your shot, sweetheart. That's your shot," while Jen enthusiastically commented, "You look so amazing. Look at your body! Wow."