The makeover episode is easily the best part of every season of Australia's Next Top Model.
It brings us tears, tantrums, models threatening to leave the competition, women seriously questioning who they are as people, borderline verbal-abuse towards stylists, and pseudo-inspirational quotes about change being for the better.
Someone always gets their hair cut unnecessarily short, and someone always has such a subtle change it's hard to tell the difference between the before and after shot.
It's everything I want from reality TV and more.
You see, going from being very-beautiful to very-supermodel-beautiful is a tough transition. It's emotional. Just look at this face. Nothing is okay. Nothing will ever be okay.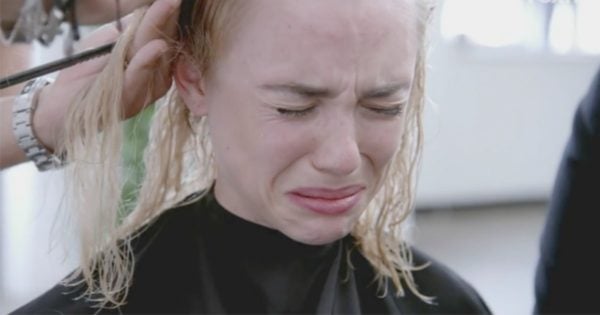 Given that some transformations could constitute their own soap opera (please...can someone write that please), and others are boring AF, I will do the noble deed of sharing the highlights of Tuesday night's makeover episode. Post continues after gallery.