What do you do when one of the country's leading fashion designers, and Australia's Next Top Model judge, Alex Perry, criticises your latest modelling photo?
Poke fun at them, of course.
Yes, we're not serious. That's one thing you should never, ever do.
Unfortunately, 19-year-old contestant Kassidy Ure didn't heed this sound advice. She instead took aim at Alex Perry's lips after he implied her photo looked cheap when he labelled it "catalogue".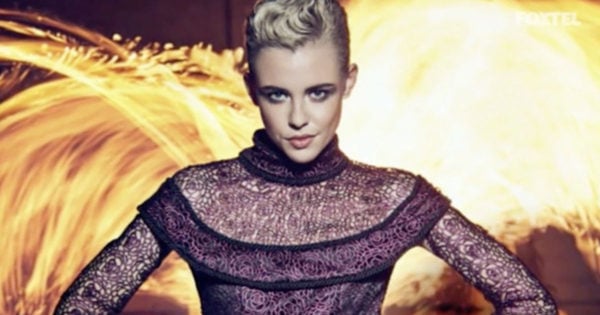 "Your face could be stronger," Perry said of the photo, which was snapped as FIRE was blasted behind the contestants. (Because #FASHUN.)
In a piece to camera, Kassidy hit back at Perry for his feedback, arguing that "at least my lips are real".
Ouch.