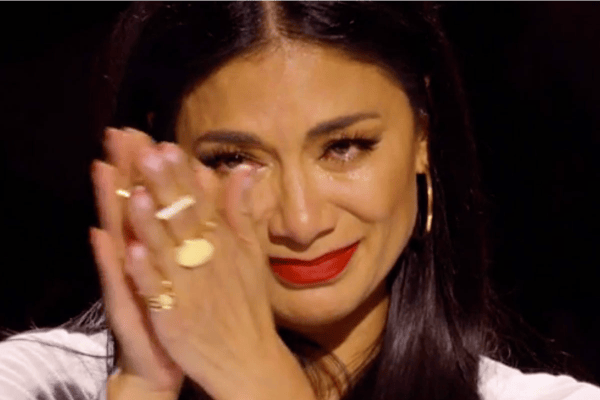 Stop it, Australia's Got Talent.
Just stop it.
I am too cool for this. Too cynical. Too smart.
I know how reality TV works. I know that it looks like these talented types just rocked up to Luna Park last week and wandered onto the stage to busk in front of famous people, when in actual fact they've been talent-scouted and auditioned and stage-designed and rehearsed to within an inch of their lives before the warm-up guy shuffles off and Ricki-Lee Coulter ushers them on from the wings.
But look, Ricki, I don't care. You can manipulate me all you want. Because the payoff is sublime.
I'm currently spending several hours a week sobbing on the lounge in front of Australia's Got Talent and it feels so good.
This week, I was a puddle when the Find Your Voice choir pulled out The Lion Sleeps Tonight.
Last week I was dead-set losing it when we met Jayden Appleby. He's 17, from Tasmania and has had a hard life. He didn't want to make eye-contact with anyone when he sang All I Want, but he was bloody sublime.
When the Wollongong dancers, VPA Studios, came on and flipped all over the shop with words of body positivity scrawled on their legs… well, I might have even uttered the words, 'Their mums must be so proud".
Who even am I?
And don't even start me about the Hummingsong Choir, 350 women raising their voices for domestic violence survivors. Floods.
It's got so bad that my nine-year-old daughter looks at me as soon as the sob-story starts. "Oh dear, Mum's going to lose it," she mutters, rolling her eyes.
But I'm not alone. Australia's Got Talent is rating. And, like Ninja Warrior and Lego Masters before it, is proving that in this "golden age" of high-quality, uber-cool streaming content there's a place for Network TV, and it's right here, in family viewing.
There's something about these well-made shows – the candy-floss styling of AGT, all olde-worlde vaudeville with a dash of circus magic, is perfection – that feels so reassuring right now. So perfect for the times.