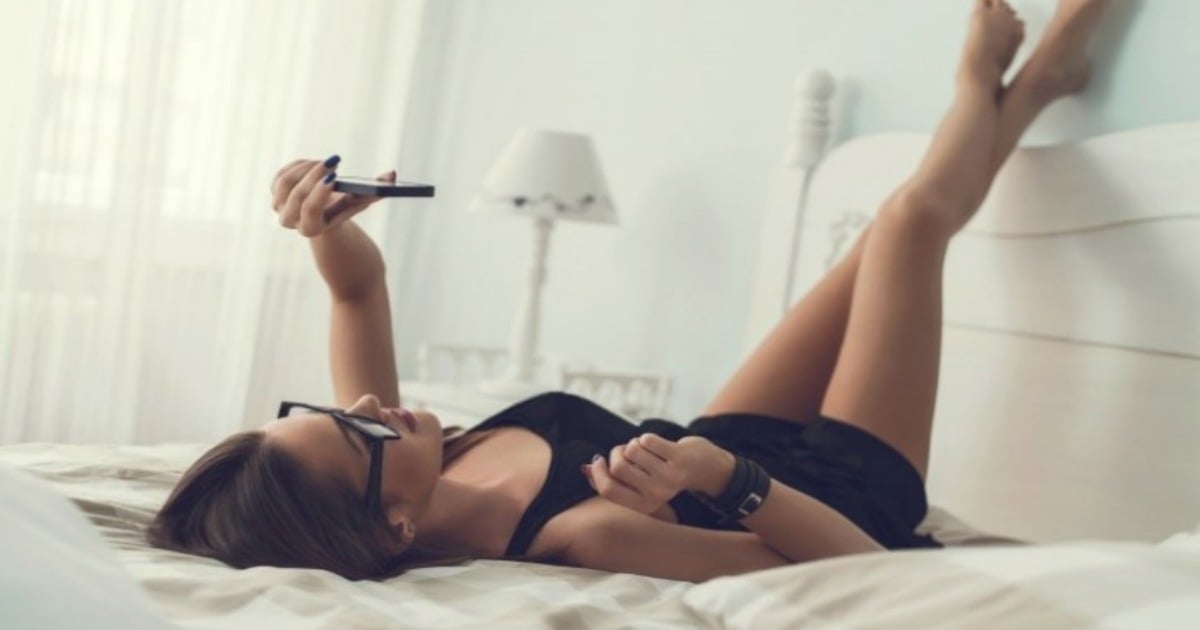 If you've ever found yourself watching porn and wondering if other women are doing it too, the answer is overwhelmingly yes.
According to two year's worth of data collected by the world's largest pornography site, Pornhub, women are not only watching their fair share of porn, but also showing significant preferential differences depending on which region they're viewing it in.
Overwhelmingly, lesbian porn was found to be a global hit.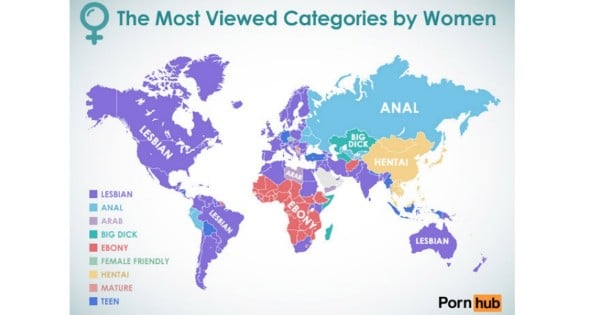 When broken down on a content basis, the data showed that while North and South Americans and Australians preferred lesbian porn, Africans favoured ebony porn, Asians were inclined to watch hentai (which is manga-style pornography) and Europe was a combination of lesbian and anal (the Russians really love bums)
On a country by country breakdown, the data showed that women in the UK and Canada love themselves some bondage (Justin Trudeau as Christian Grey, anyone?), whereas the French, Spanish and Italians are inclined to searching for mature porn, and fetish porn is the going favourite amongst women in Germany.