We've rounded up all the latest stories from Australia and around the world – so you don't have to go searching.

1. Khaled Sharrouf and Mohammed Elomar killed fighting with Islamic State in Mosul, reports say.
By ABC
The Federal Government is working to confirm reports that Australia's most infamous terrorists, Khaled Sharrouf and Mohamed Elomar, have been killed while fighting with Islamic State in Iraq.
A person close to one of the men's families told the ABC's 7.30 the pair died in fighting in the city of Mosul, though that could not be immediately confirmed.
It is believed the pair died within the past week, killed by a drone strike.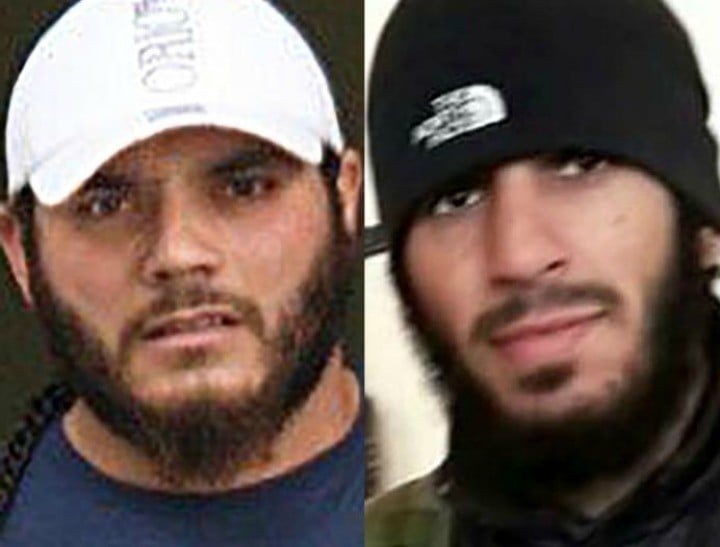 Elomar's body is believed to have been recovered but the remains of Sharrouf are missing.
The pair travelled to Syria and then Iraq in 2013, with Sharrouf using his brother's passport to leave Australia.
Sharrouf and Elomar shot to global infamy last year when photos were posted online of them holding the severed heads of pro-Syrian government soldiers.
Sharrouf was also wanted by Australian authorities for his role in the suspected shooting execution of an Iraqi official outside Mosul.
Elomar's postings on social media indicated he was a popular and influential figure among Australians who turned up to fight for Islamic State.
Foreign Minister Julie Bishop said Australian officials were awaiting verification of the reports of their deaths.
"Our security, intelligence and law enforcement agencies will be working to verify these reports, but I stress it's very difficult to gain the information necessary given that it is a war zone," she said.
"Australians should not be there and again we stress that any Australian thinking of going to Syria or Iraq or to the Middle East to support Daesh, to support this brutal terrorist organisation, should not go.
"It's an offence against Australian law and it's adding to the misery and suffering of the people of Syria and Iraq and they're putting their own lives in danger."
If confirmed, their deaths would likely be greeted with relief by security agencies who believed both men continued to reach back to Australia to communicate with young, impressionable Muslims and convince them to travel to Syria and Iraq to fight under the Islamic State banner.
Australian police warrants were issued for both men last year, but they had long professed a desire to die on the battlefields of the Middle East and it was unlikely either would ever return to Australia to be arrested.
Early this year Sharrouf and Elomar were accused of enslaving women from the Yazidi religious minority in northern Iraq.
This article was originally published by ABC. 
 © 2015 Australian Broadcasting Corporation. All rights reserved. Read the ABC Disclaimer here. 
2. Man who repeatedly punched a heavily pregnant woman in stomach during road rage incident freed from jail.
An ice-fuelled driver who repeatedly punched a heavily pregnant woman in the stomach during a terrifying road rage incident has been released from jail.
David Cutt, 37, beat the 26-year-old woman, who was seven months pregnant after hitting her car head-on in Broadmeadows, north of Melbourne, News Limited reports.
He launched the attack on the woman and her husband as they sat in shock in the gutter after Cutt crossed four lanes of traffic before slamming into their stationary car.
"You struck the woman several times in the abdomen despite (her) being visibly pregnant," Magistrate Donna Bakos said to Cutt.
Bystanders tried to intervene, including a man who Cutt stabbed in the hand with car keys.
It took six police officers to restrain the ice addict. One received a fractured eye socket and nose after being punched by Cutt.
He pleaded guilty at Melbourne Magistrates' Court to nine charges, including causing serious injury, assaulting a police officer and reckless driving.
Cutt, who has spent 231 days behind bars, was sentenced to time already served and a two-year community corrections order, which includes 150 hours of community work and drug treatment.

3. Infection warnings after more fake dental surgeries are discovered in Melbourne.
There are fears more people are at risk of being infected with hepatitis or HIV after raids at three properties in Melbourne have uncovered evidence of unregistered dental work.
Dhamir Toma, a victim of an alleged unregistered dentist believed to have been practicing out of a Meadow Heights home, said his teeth were ruined, Fairfax Media reports.
"My gums bleed every day. Is very bad," he said.
Mr Toma said the dodgy work done by the alleged fake dentist would cost $35,000 to repair, which he cannot afford.
Another man claimed the practice – the second raided in the suburb this month – had been running for a decade and the inside looked like a regular dentist's office.
Last month, the Health Practitioner Regulation Agency warned that potentially hundreds of people were treated by unregistered dentist Muhammet Velipasaoglu over more than a decade.
There are concerns patients were put at risk due to poor infection-control practices, with at least one case showing a risk of transmission of hepatitis B, hepatitis C and HIV.
Anyone who believes they had a dental procedure at an unregistered practice is urged to call the Department of Health and Human Services on 1800 356 061.

4. The days of internet piracy may be numbered as site-blocking bill passed by Senate.
Illegally downloading movies and music will become more difficult for Australians, with website-blocking legislation passing through the Senate late yesterday.
Under the Copyright Amendment (Online Infringement) Bill 2015, a rights holder – such as a film company or music publisher – can apply to the Federal Court to have foreign piracy-related websites blocked, the ABC reports.
If the court determines the primary purpose of the website is "to infringe, or to facilitate the infringement of, copyright", it will order internet service providers to block customers from accessing the site.
The legislation – which could see popular file-sharing sites like Pirate Bay blocked – was supported by both the Government and opposition.
It was passed by the House of Representatives last week and by the Senate yesterday evening, with 37 votes in favour and 13 against.

5. New phone app to spare germ-filled wait at doctors' offices.
Around 200 doctors' clinics in Melbourne have signed up to a new smartphone application that will save patients from sitting in a germ-laden waiting room.
The app – designed by Healthsite owners Lachlan and Missy McPherson – allows patients to check in from within 50 metres of the clinic and be called when the doctor is ready, the Herald Sun reports.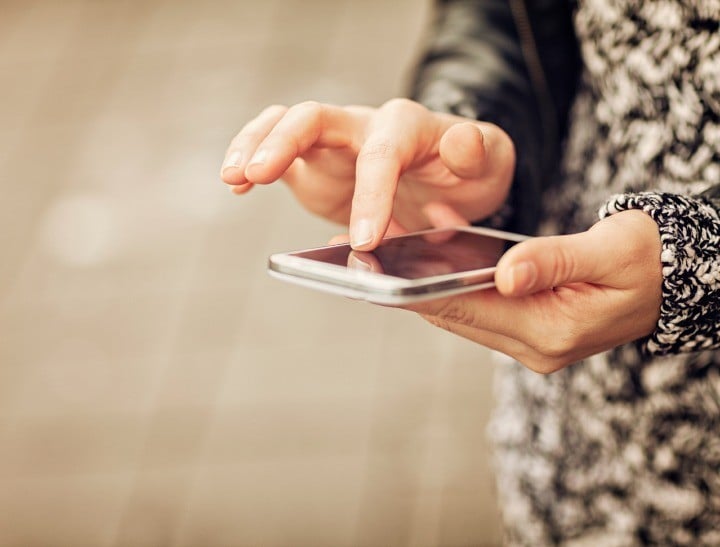 Patients will be able to avoid snivelly, sneezing and coughing sick people and wait to be seen from the comfort of their car or a nearby café.
The app will soon also allow patients to pay and receive Medicare rebates via their phones.

6. Obama drops the 'n-word' in powerful speech about racism.
US President Barack Obama has used the n-word in a powerful speech about racism in America.
Obama told comedian Marc Maron on the podcast WTF: "Racism, we are not cured of it.
"And it's not just a matter of it not being polite to say n***er in public. That's not the measure of whether racism still exists or not. It's not just a matter of overt discrimination… Societies don't, overnight, completely erase everything that happened 200 to 300 years prior."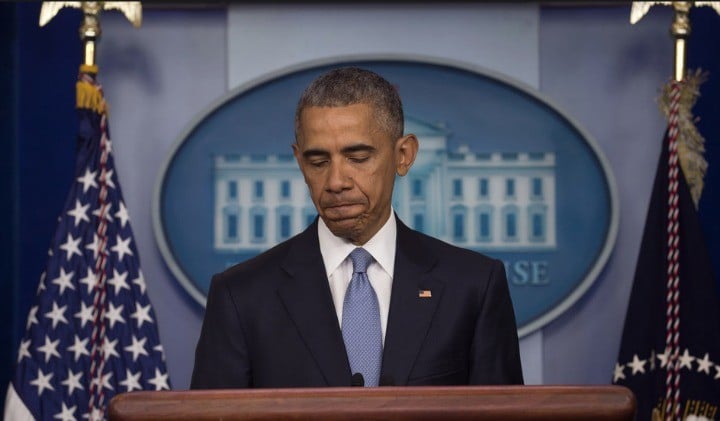 Obama also took addressed gun laws in the country. Referring to the shooting of nine people in South Carolina last Wednesday, allegedly by white supremacist Dylann Storm Roof, the President said:
"The question is just is there a way of accommodating that legitimate set of traditions with some common sense stuff that prevents a 21-year-old who is angry about something or confused about something, or is racist, or is deranged from going into a gun store and suddenly … can do enormous harm."

7. Viral video documents women's diverse views on abortion.
A new video by Cut Video documents the diverse reactions of women aged 15-50 to the word 'abortion'.
The word-association exercise captured by the video asks women in the US to name their thoughts about the term.
Many women take a pro-choice stance — responding with "choice," "necessary," "a right," or framing their views in terms of the phrase "to each their own".
Others express anti-choice sentiment like: "they're basically killing their baby while it's still in the mum."
Watch the video here. Post continues after video:

Some responses focus on the complexity of the difficult decisions associated with the termination of a pregnancy.
"Pain. No matter what choice a woman makes, it's a painful decision," one woman responds.
"A hard decision. Life-changing," another says, while yet another woman adds: "Confusing."

8. Woman hospitalised because of her skinny jeans.
A doctor has warned of the dangers of skinny jeans, after a 35-year-old woman from Adelaide was hospitalised thanks to the clothing item.
The woman, who was helping a friend move house, lost all feeling in her legs after her jeans cut off her blood supply. According to The Daily Telegraph, she collapsed and was rushed to hospital where the jeans had to be cut off her body.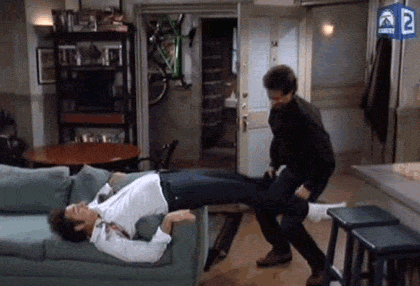 The woman subsequently spent four days on a drip to heal the damage to her muscles, nerves and to protect her kidneys.
A neurologist told the Telegraph that the squatting required to help her friend lift boxes, may have caused "compartment syndrome".
While The TODAY Show reports this is the first case of its kind in Australia, compartment syndrome can happen to people wearing casts or compression bandages. The syndrome causes the muslces to swell in areas, restricting nerve function and blood flow.
9. A new species of "adorable" octopus is awaiting a name.
The Monterey Bay Aquarium Research Institute (MBARI) has discovered a new species of octopus — and it is adorable.
In fact, it is so cute researchers are considering calling it "adorabilis" because, well — it's adorable.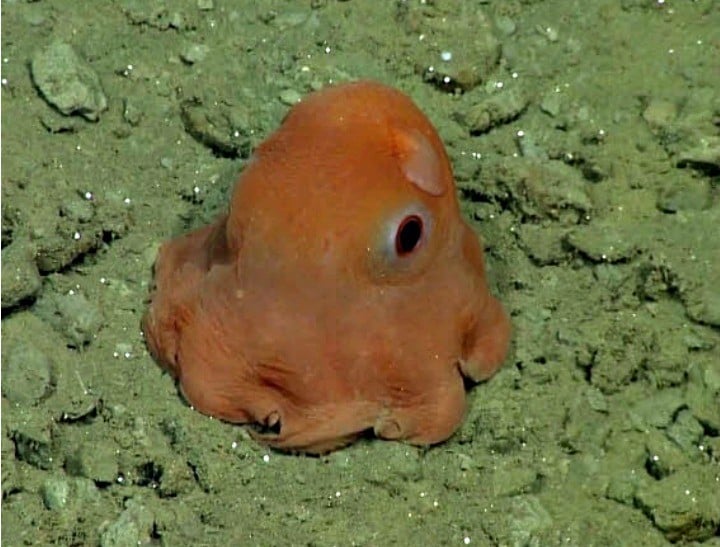 "I'm supposed to be this really serious stoic scientist, but I'm still human. It's just so cute," MBARI post-doctoral fellow, Stephanie Bush, told the Santa Cruz Sentinel.
The octopus dwells 200 to 600 metres below the Pacific.
Currently, 12 of its species have been found — all of which have been female, ABC News reports.
10. Australia to be part of international effort to stop ISIS on social media.
Australian authorities will assist a European police agency to shut down social media pages used to recruit people to ISIS.
According to Europol intelligence, 90,000 social media accounts have been established to lure people to the terrorist organisation.
Today, Europol announced it would start cracking down on these Twitter and Facebook accounts.
While the new Internet Referral Unit (IRU) will mostly be comprised of European Union nations — officials say Australia will be a "beneficiary", News Corp reports.
"There are Australians here in the building, they are a member of Europol, so of course depending on the message flagged or raised by this unit there would be that liaison," an IRU spokesman said.
Do you have a story to share with Mamamia? Email us [email protected]
[post_snippet id=324408]