In 2016 he's the man tipped to win this year's series of Australian Survivor. But in 2013, former cricketer and possessor of excellent abs Lee Carseldine was destined for a very different Channel 10 reality show.
Speaking to The Daily Telegraph on Tuesday, the 40-year-old said it was only when he received a call from Channel 10's producers that he learned he was in the running to be Australia's first Bachelor.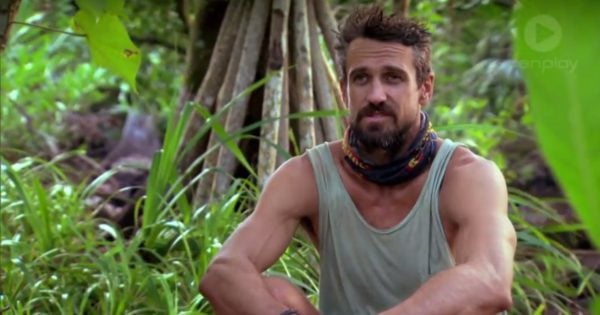 Australian Survivor Lee Carseldine. Source: Channel 10.
"My mates applied on my behalf without me knowing as a bit of a joke, and I found out probably about a month later when I got a call from the casting agent," the father-of-two said, adding, "I thought it must have been a joke."
While the Queenslander didn't reveal what happened with the application, we all now know Tim Robards took out the top spot, eventually winning Anna Heinrich's heart.
Anna and Tim earlier this year. Source: Instagram. 
And look, when you compare their abs side by side, it's much of a beautiful muchness, so we're still pretty happy with where things went.
"I think I'm going to retire now on top in regard to doing one of the best reality TV shows in Survivor," Carseldine said, before adding, "that's not knocking The Bachelor or MasterChefor anything like that, but there was a choice to do reality TV, it would be Survivor."