It was the biggest blindside of the Australian Survivor season: Felicity 'Flick' Egginton turning on the closest friend she'd made on the show, Brooke Jowett, and eliminating her from the competition.
But after last night's tribal council, Flick also found herself kicked out of the show, just shy of the show's final episode. She was then forced to face her former friend Brooke when she entered the Jury Villa.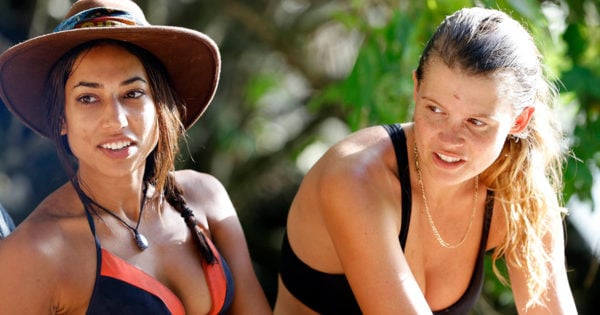 Flick admitted she felt "anxious" at the prospect of facing up to those she had turned on during the game.
"A few days before I was voted out, I had a little bit of a breakdown," she told Mamamia.
"I was crying a little bit and I just felt like I'd become a horrible person in the game and that's not me in the real world. I was really scared going into the jury because I was worried that people would think I was a horrible person."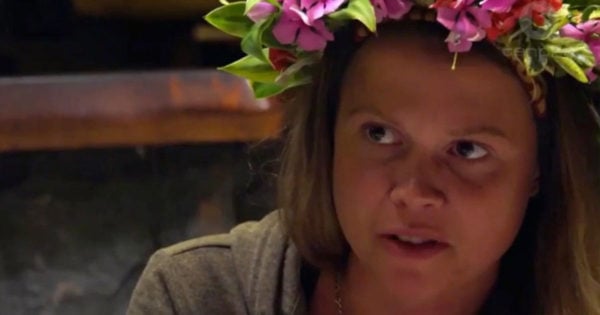 Brooke's frosty reception did little to calm Flick's nerves.
"You were like my best friend in the game... I genuinely thought we had a good friendship... Stupid," Brooke told Flick over their first dinner together post-elimination.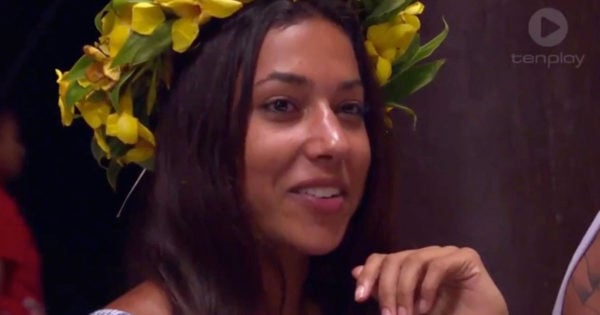 Flick knows her move in the game angered Brooke, but she admitted she never thought their 'feud' would last this long.
Brooke is eliminated from Australian Survivor. Post continues after video.
"I knew she'd be upset right after [the elimination] and in the jury, but I actually thought that a week after [the show] she'd be like, 'Hey Flick, it's okay, it's only a game, we have an amazing friendship and I'm not going to let what happened get in the way'," she said.
"I just didn't expect for her to be the type of person that would ... not be completely forgiving."
Despite their broken trust, Flick hopes she and Brooke can mend their relationship soon.
"I care about her a lot, I do value our friendship... It's sad that we can't continue to have that friendship we once had."