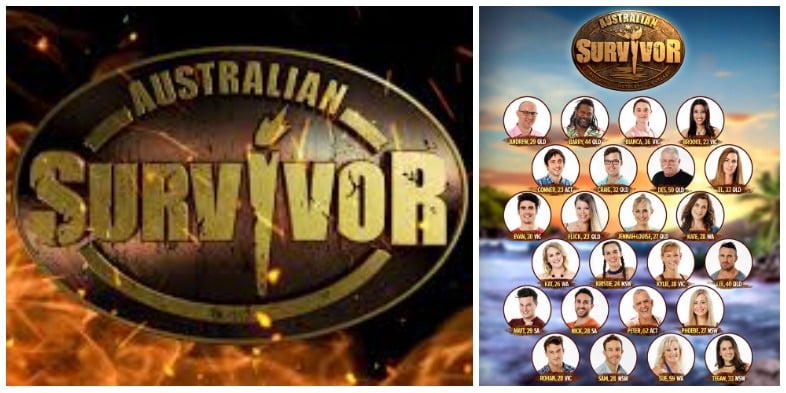 Over 15,000 Aussies applied for the third season of Survivor Australia, but only 24 lucky contestants made the cut.
(Although, being stranded on an island with little to no food, water or shelter isn't a situation that should be described as 'lucky', if you ask us…)
Now, Channel 10 has revealed the names and faces of those who will be battling to 'outwit, outlast and outplay' each other while stranded in Samoa.
With careers ranging from radio host and charity worker, to model and firefighter, there's bound to be more than a few personality clashes when this crew gets Gilligan's Island-ed together.
(That's a lot more than we can say for the latest batch of Bachelor contestants.)
So, without further ado, let us introduce you to the guys about to make a Wilson Volleyball their best friend:
Andrew, 29, Brisbane, Queensland, Marketing Executive
Barry, 44, Cairns, Queensland, Radio Host and Ex Rugby International
Bianca, 36, Melbourne, Victoria, Private Investigator
Brooke, 23, Melbourne, Victoria, Sales Executive
Conner, 23, Canberra, ACT, Law Student
Craig, 32, Brisbane, Queensland, Emergency Services Recruitment Officer
Des, 59, Sunshine Coast, Queensland, Courier Driver
El, 33, Brisbane, Queensland, Army Corporal and Charity Worker
Evan, 30, Melbourne, Victoria, High School Teacher
Flick, 23, Gold Coast, Queensland, Personal Assistant and Bartender
Jennah-Louise, 27, Gold Coast Queensland, Law Graduate