Last night's Australian Story was more familiar to my family than most.
Aptly titled 'Tough Love', the episode featured the very much in love Michael Cox and Taylor Anderton, a young couple who also happen to have Down syndrome.
Michael and Taylor have been dating for two years, and engaged for one. They cannot wait to be married, and afterwards, they want to have four children together.
Catherine Musk, Taylor's mother, said in the opening moments of the episode, "Taylor and Michael want to get married and have children, and that makes me feel very worried. It's not going to happen. It can't happen."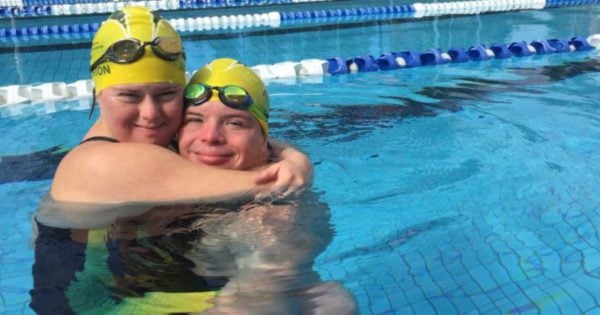 What ensued was a nuanced, complex and carefully considered analysis of Michael and Taylor's rights, weighed up alongside their emotional and physical capacity to parent.
It was an uncomfortable conversation fraught with ethical dilemmas. The episode undoubtedly asked far more questions than it answered.
As was to be expected, viewers were divided.
People with Disability Australia (PWD) posted the following statement on their Facebook page.
They cited the UN Convention on the Rights of Persons with Disabilities (CRPD), that Australia is a signatory to.
"It states that we must eliminate discrimination against people with disability in all matters relating to marriage, family, parenthood and relationships to ensure 'the right of all persons with disabilities who are of marriageable age to marry and to found a family on the basis of free and full consent of the intending spouses is recognised'," the group wrote.
Sometimes the most intense + insidious #ableism comes from our families. A lot of control on tonights ep #australianstory & not much choice

— Jax Jacki Brown (@jaxjackibrown) October 3, 2016