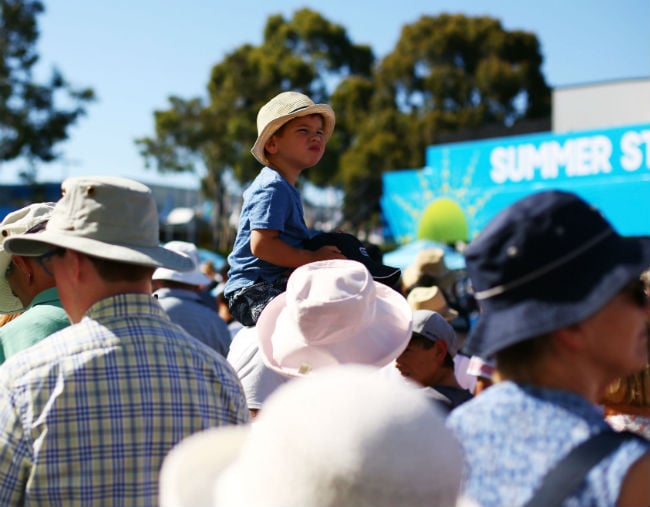 So it's the the final two weeks of the school summer holidays, the kids have done every activity you can think of, and you're asking yourself "Is it Term One already?"
I know the feeling – that's us every January. But last summer holidays, I discovered the perfect end-of-holidays family activity – the Australian Open in Melbourne.
It's a huge international event, but it really doesn't feel like it. Around the courts it's obviously very quiet during games, and everything is pretty well-run. But the buzz inside the courts is electric.
And trust me, it ticks all the boxes: safe, fresh air, a good balance of activity/excitement/relaxation, some vitamin D (but there's also lots of shade), value for money, and guaranteed device-free time – tick, tick, tick.
But most importantly, the kids love it – and I do too. So how do you make the most of a day out at the tennis? Here's my breakdown that you need to know before you go:
Tip #1: Prep that day bag. And your hashtags.
Sunscreen, hats, water bottles – bring the usual stuff you'd need for summer outings. You could bring food too, but there's so many options on site you don't need to worry. There are lots of places to refill water bottles, which is great because the kids will be doing a lot.
Make sure your phone is fully charged, because you'll be taking photos all day. So many great photo ops – even some celeb-spotting for the parents! If you upload your pics to Instagram using #AusOpen, the kids will get a kick out of seeing themselves as part of the action.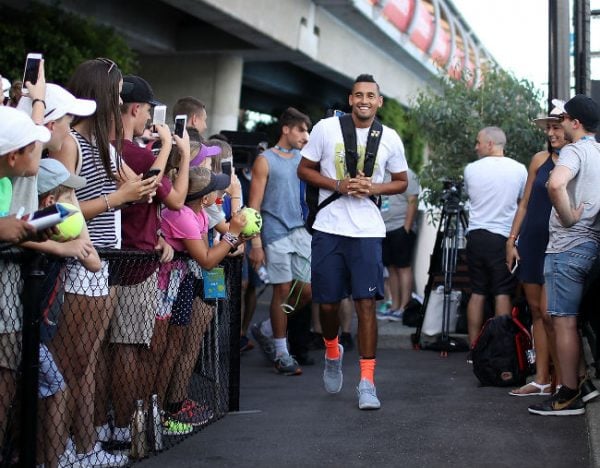 Tip #2: Suss out the entertainment.
Here's a must-do: the AO Ballpark. This year's was action-packed and the kids didn't want to leave, and next year it's supposedly more exciting. The best thing is that there's something for kids of all ages, so it's not too babyish for the big kids who don't think they're kids at all.
The AO Ballpark will have Disney-themed attractions in 2018, so that covers Star Wars, Marvel and Disney Princess fun stuff.