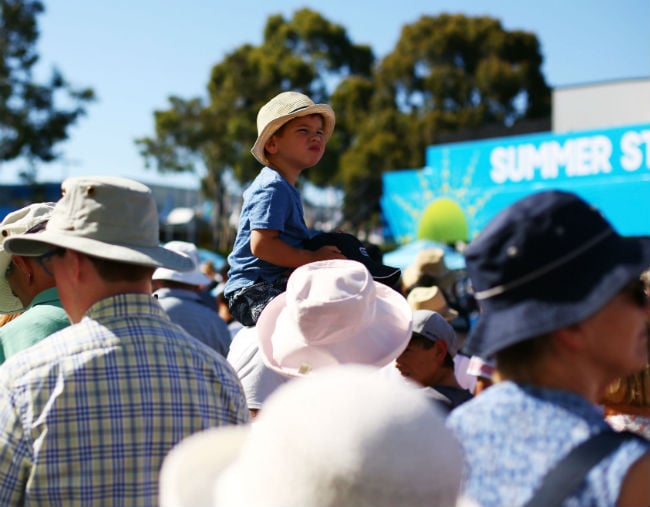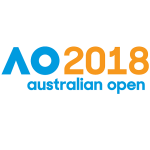 So it's the the final two weeks of the school summer holidays, the kids have done every activity you can think of, and you're asking yourself "Is it Term One already?"
I know the feeling – that's us every January. But last summer holidays, I discovered the perfect end-of-holidays family activity – the Australian Open in Melbourne.
It's a huge international event, but it really doesn't feel like it. Around the courts it's obviously very quiet during games, and everything is pretty well-run. But the buzz inside the courts is electric.
And trust me, it ticks all the boxes: safe, fresh air, a good balance of activity/excitement/relaxation, some vitamin D (but there's also lots of shade), value for money, and guaranteed device-free time – tick, tick, tick.
But most importantly, the kids love it – and I do too. So how do you make the most of a day out at the tennis? Here's my breakdown that you need to know before you go:
Tip #1: Prep that day bag. And your hashtags.
Sunscreen, hats, water bottles – bring the usual stuff you'd need for summer outings. You could bring food too, but there's so many options on site you don't need to worry. There are lots of places to refill water bottles, which is great because the kids will be doing a lot.
Make sure your phone is fully charged, because you'll be taking photos all day. So many great photo ops – even some celeb-spotting for the parents! If you upload your pics to Instagram using #AusOpen, the kids will get a kick out of seeing themselves as part of the action.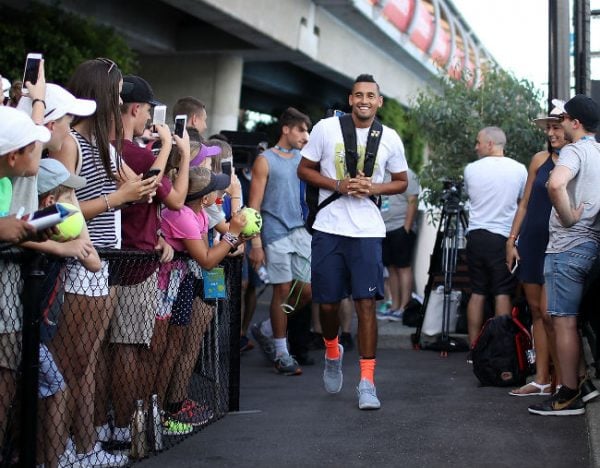 Tip #2: Suss out the entertainment.
Here's a must-do: the AO Ballpark. This year's was action-packed and the kids didn't want to leave, and next year it's supposedly more exciting. The best thing is that there's something for kids of all ages, so it's not too babyish for the big kids who don't think they're kids at all.
The AO Ballpark will have Disney-themed attractions in 2018, so that covers Star Wars, Marvel and Disney Princess fun stuff.
You need to know that the AO Ballpark has seven areas, so if you've got lots of kids in your group, you can have an activity "plan of attack":
Dual Zipline: 60m long, zipping kids from the entrance into AO Ballpark - not best for the littlest ones.
Disney Princess high ropes course (six metres off ground).
Marvel Academy: Eight-metre-tall Spider-Man climbing and abseiling wall, and a photo op with Thor's Hammer (and maybe Thor too!).
Stage: character appearances, music performances, dance sessions, and player autograph sessions.
Marquee: face painting, tennis viewing, Star Wars photo op, Star Wars Padawan training, LEGO City Build Zone.
ANZ Tennis Hot Shots: Hot Shots mini courts, target practice and a slo-mo photo op (against a backdrop of Centre Court. The kids get to hold up a trophy!).
The NERF Battle Zone.
Divide and conquer, I say.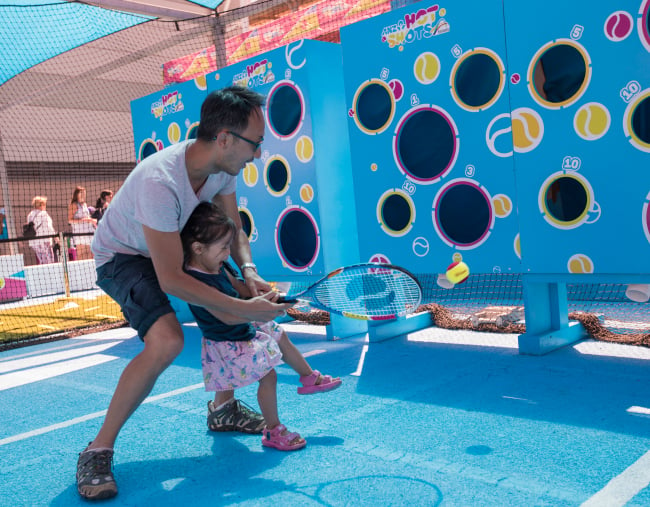 Tip #3: Plan your game times.
Definitely download the AusOpen app that has game times and practice times, so you can plan to try to get some autographs with your favourite champs.
Tip #4: Give them a little responsibility.
Also, talk to the kids beforehand about courtside etiquette - it may save you some shushing during matches. When mine got the hang of it, it was quite cute to see them take the responsibility so seriously! If only I could achieve that at home...
Oh, and consider bringing a book for the younger kids, in case their attention wanes towards the end of games - so you can watch for longer.
Tip #5: Food, glorious food.
There's a huge variety that caters for all tastes, so each family member can have what appeals - and you can keep your sanity.
I felt the organisers ensured that feeding the fam was easy and cheap - there are $5 meals on offer in the kids' zone, which is really handy.
For us Big Kids - iconic Melbourne restaurants Rockpool and Nobu will both have outposts in Jan 2018 - and I cannot wait for that. Yum. That will be well-deserved, with a glass of chilled wine, after the AO Ballpark!
'Grand Slam Oval' has lots more casual eating options. Check out this page for all the details.
Tip #6: Just enjoy the vibe.
And of course, there's the actual tennis, which the whole family will be enthralled by. The kids may not love watching it on TV, but in real life, the atmosphere is electric. Mine felt very special to be part of it all - and so did I.
Whether you go to the Australian Open for a whole day, or for the whole week, there will be enough to keep everyone engaged and happy - and ready for bed at the end of each night. Parenting level: Australian Open Champion.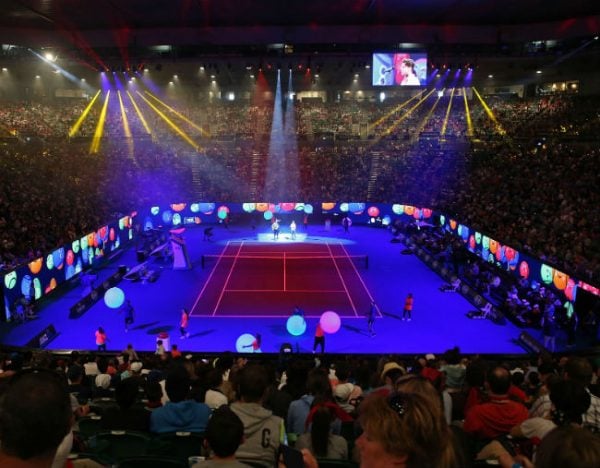 The details:
What: The Australian Open.
When: January 15 to 28, 2018. But note, Kids Tennis Day presented by ANZ Tennis Hotshots on 13 January, has free entry into the grounds. With music acts, mascots and characters milling around, and ANZ Tennis Hot Shots (where the kids get to play around on smaller courts) - so it's like a big tennis-themed, kid-friendly party. The AO Ballpark is open on Kids Tennis Day and between Monday, January 15 and Thursday, January 25.
Where: Melbourne Park. It's having a huge reno at the moment so it should look all shiny and new. Parent tip: There are toilets at the AO Ballpark - which is good because we all know we spend a considerable amount of time visiting them with kids!
Getting there: Extra public transport is put on to make it quick and easy - and free if you're an AO ticket holder. But it's not expensive even if you're not.
Tickets: I always pre-purchase online, only because I know by the time we arrive, the kids just want to get inside. A kids ground pass for the Australian Open is $5. From January 15 to 25, this pass also includes access to the AO Ballpark. Entry into Rod Laver Arena Spectacular is ticketed. Tickets can be purchased at through Ticketek.
Note: entry to the AO Ballpark  is free during the tournament with your Australian Open ticket.
What's your tip for having a ball at the tennis? Share with us below!
This content was created with thanks to our brand partner Tennis Australia.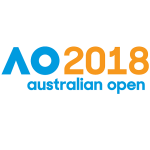 After non-stop action and entertainment for your family this summer? Australian Open 2018 will have more family-friendly options than ever before! Enjoy the Rod Laver Arena spectacular on Kids Tennis Day presented by ANZ Tennis Hot Shots, AO Ballpark invites participants to pursue their own hero's journey - join the ANZ Hot Shots Academy, train with a Jedi, ride the waves like Moana, and fly through the air like Spider-Man! All-inclusive on a $5 kids ground pass.