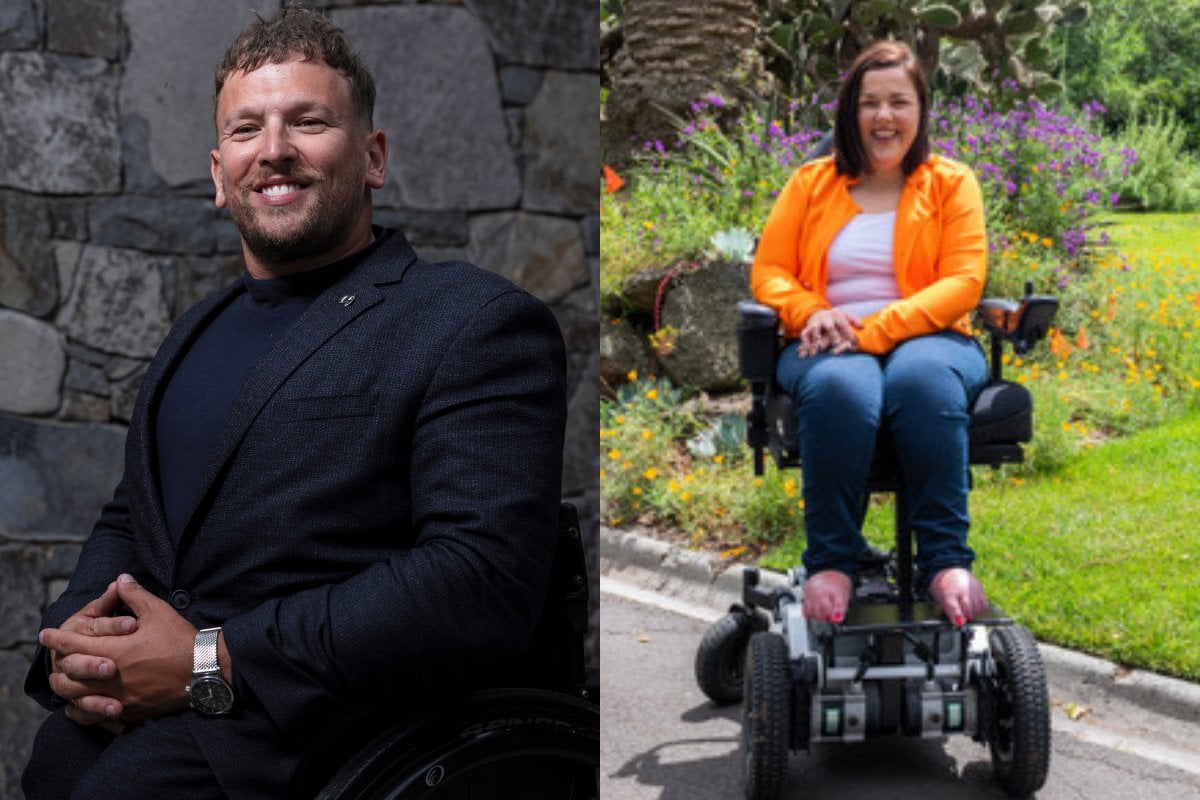 As a person with a disability, I couldn't have been more pleased when it was announced that Dylan Alcott was Australian of the year for 2022. His acceptance speech will go down in history for articulately expressing what it means to live with a disability in this country. 
Tears fell down my cheek with each word that Dylan said. It was as if Dylan had access to a trapdoor into my brain. As if I wrote his speech myself.
He hit on every point. Every feeling I have had about having a disability.
Watch: What does it take to be an Australian sporting hero? Post continues below.
I have a lifelong physical disability. I cannot walk, stand or transfer myself out of my electric wheelchair. Like Dylan, I am extremely lucky to have the life that I have. Many non-disabled people do not believe me when I say I am privileged. I am very aware of how privileged I am.
I am privileged because of the medical care I have received.
I am privileged because of the parents I was born to.
I am privileged because of my finically secure childhood.
I am privileged because of the education I have received.
Those four dot points I have just outlined are not the total of my life but are very handy to have behind you when you are facing the world as an adult with a disability.
I am going, to be honest. In the past, I haven't always warmed to Dylan Alcott. Sorry, Dylan. But let me explain. 
When you have a physical disability from childhood, very often you are highly encouraged, or even dare I say, pushed into a disabled sport. Often disabled kids get a different type of 'career councillor' - medical professionals. In our career planning sessions, you got two choices:
A: become a disabled athlete or
B: live a miserable life.
Those were your only two options, or at least back in the '90s when I was growing up. 
Being the determined little girl that I was, I picked option C. 'Be a success in my own way," ignorant to the disappointed looks on medical professionals' faces. 
To them, I had unknowingly, in fact, picked option B, 'to live a miserable life'.