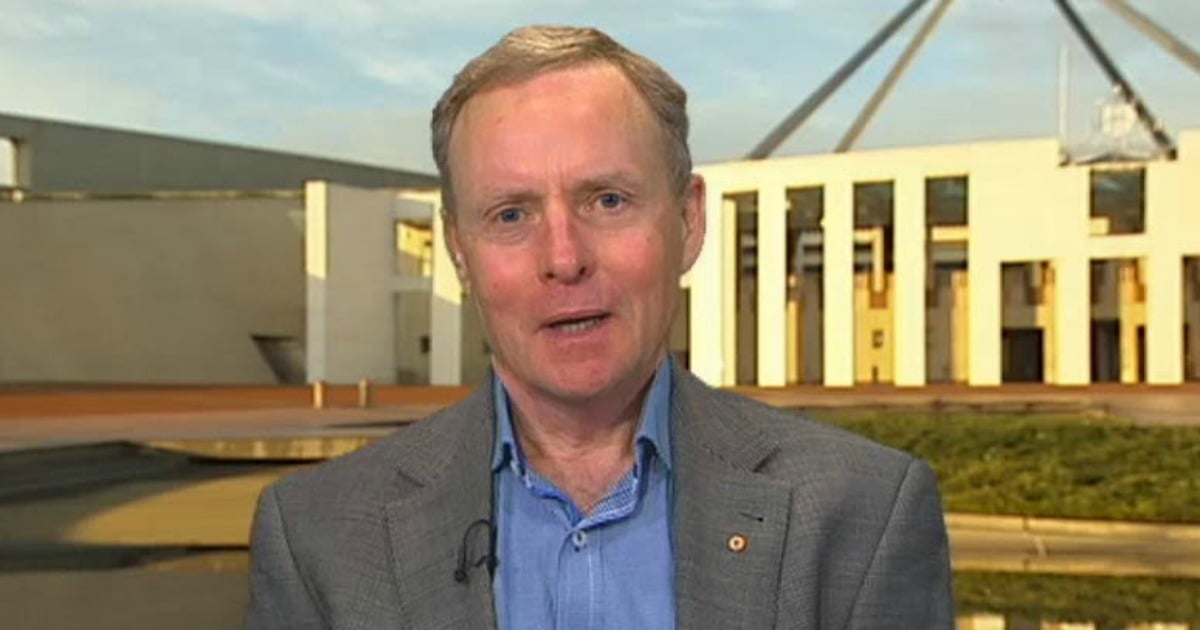 Apart from having a day off work, listening to Triple J's Hottest 100 countdown and eating too many lamb chops, there is one other tradition that we Aussie folk love about the Australia Day celebrations… finding out who has been named Australian of the Year.
And this year, the honours go to equality advocate and former Army Chief David Morrison AO.
Taking over the reins from domestic violence campaigner Rosie Batty, Mr Morrison – one of eight worthy national finalists – was named the Australian of the Year by Prime Minister Malcolm Turnbull at a ceremony on the lawns of Canberra's Parliament House this evening.
The former Lieutenant-General Morrison campaigned for diversity and against sexism in the armed forces and loudly called out behaviour that was demeaning to women during his time as Chief of Army, a position from which he retired in May 2015.
Following a 2013 scandal involving army personnel distributing explicit emails denigrating women, Morrison said in a much lauded video that he was committed to making the Army an inclusive force, telling troops: "If that does not suit you, then get out. You may find another employer where your attitude and behaviour is acceptable, but I doubt it… There is no place for you amongst this band of brothers and sisters."
His tough-talking video went viral, receiving international coverage.
You can watch it here (post continues after video):
Since then, the number of women joining the army has grown by two per cent and the culture is more accepting of racial, ethnic and sexual diversity.
He spoke at the Global Summit to End Sexual Violence in Conflict in 2014 – amongst the likes of US Secretary of State John Kerry and actress Angelina Jolie – arguing that militaries that exclude women "do nothing to distinguish the soldier from the brute".
He retired from the Australian Army last year after serving 36 years and is now the chairperson of the Diversity Council Australia.
He also reportedly refused to accept the resignation of his former speechwriter and fellow finalist – former senior military officer and transgender woman Catherine McGregor AM (QLD) – when she went public with her gender transition. Ms McGregor, also a well-known cricket commentator and author, was nominated for her advocacy and leadership in the transgender community.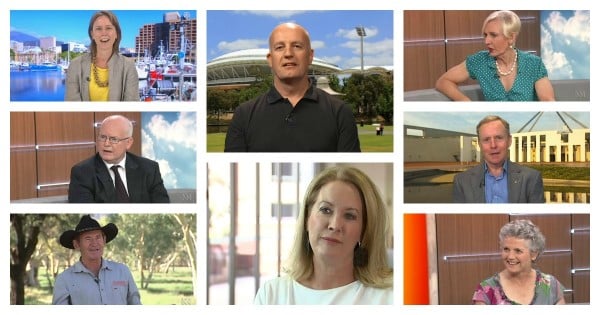 The other finalists included: former sex discrimination commissioner and gender equality advocate Elizabeth Broderick (NSW), Royal Adelaide Hospital burns surgeon Dr John Greenwood AM (SA), ebola nurse Anne Carey (WA), youth worker and founder of BushMob Will MacGregor (NT), conservationist Jane Hutchinson (Tas) and barrister and human rights advocate Julian McMahon (VIC).
The 2016 Senior Australian of the Year is Professor Gordian Fulde.
As Director of Emergency at Sydney's busy St Vincent's Hospital for more than 30 years, Professor Fulde is the longest serving emergency department director in the country. The 67-year-old Gordian is outspoken about the scourge of 'ice' and alcohol-fuelled violence and occasionally appears on Kings Cross ER. He also trains students and staff, supports many schools and community organisations and warns the public about the dangers of binge-drinking culture, after witnessing the resulting injuries firsthand.
Social entrepreneurs Nic Marchesi and Lucas Patchett received the 2016 Young Australian of the Year Award.
Best mates Nic Marchesi and Lucas Patchett, both 21, built a free mobile laundry in their old van to help the homeless in September 2014. They have since expanded the Orange Sky Laundry to five vans servicing 36 locations along the nation's east coast and run by more than 270 volunteers.
Australia's Local Hero 2016 is youth educator Dr Catherine Keenan. 
Cathering Keenan – a former journalist and literary editor – sacrificed her career in 2012 to help marginalised young Australians, particularly those from Indigenous and non-English speaking backgrounds. As the co-founder and executive director of the Sydney Story Factory, she has helped thousands of school students express themselves through writing and storytelling and has trained more than 1200 volunteers to help them find their voices.
Congratulations to five very deserving recipients.
Watch David Morrison's iconic speech on equality in the armed forces here.