The name of a 28-year-old stuntman who was killed before his attempt at the Australian Ninja Warrior course aired on television was included on Tuesday night's leaderboard.
In January, Johann Ofner was accidentally shot while filming a video for hip-hop group Bliss n Eso in Brisbane.
Prior to the accident, Ofner had auditioned and filmed scenes for the Australian Ninja Warrior. On Sunday, the show paid tribute to the late stuntman, editing out his scenes out of respect for his family, instead featuring an on-screen in memoriam dedication.
On Tuesday night's show, the program did not remove his name from the leaderboard that appeared on screen, showing the 28-year-old would have qualified for the semi-finals of the show. Hosts Ben Fordham and Rebecca Maddern did not read his name from the list of finalists.
In the days after he died, Ofner's partner Kati Garnett remembered her late boyfriend as a "true angel".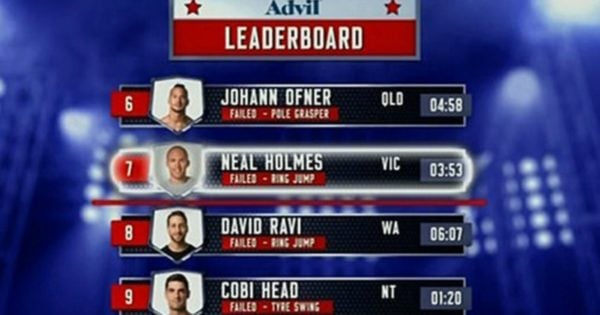 "Today the love of my life was taken from me and I still can't believe it," the model wrote of her 28-year-old boyfriend on Instagram.
"I don't know what I'm going to do with out you, the best people are always taken from us you were a true Angel. I love you so so much forever and ever."
It is believed the pair were together for 10 months. Ofner was also father to a six-year-old daughter, Kyarna, from another relationship.
After the incident, the Media Entertainment and Arts Alliance offered their "deepest condolences" to Ofner's family.
"This tragedy is a stark reminder that the screen industry is inherently dangerous and of the need for total vigilance about workplace safety at all times on set," a spokesperson said at the time.
In a statement, Nine said, "Contrary to reports, Johann Ofner's inclusion in the leaderboards throughout Australian Ninja Warrior were intentional and part of our tribute to an incredible athlete."