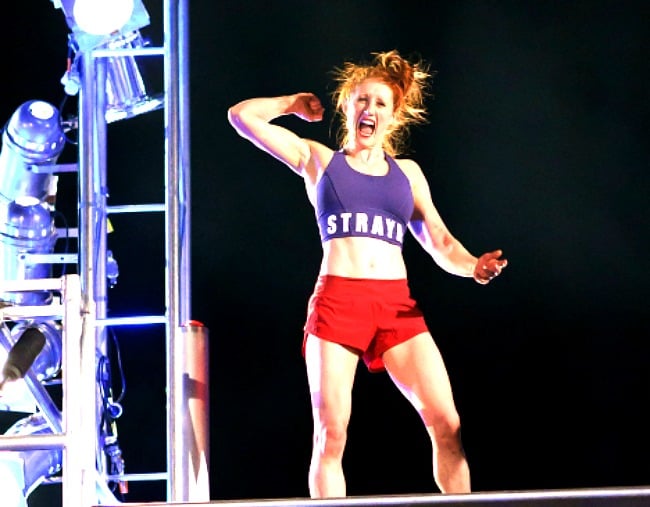 The 2018 season of Australian Ninja Warrior kicked off with a bang tonight with returning contestant Olivia Vivian performing a seemingly impossible manoeuvre as she conquered the show's notorious warped wall.
Before first appearing on the popular Australian TV series in 2017, the 26-year-old gymnast and cafe owner already knew a thing or two about conquering impossible odds.
Despite being born with a hole in her diaphragm she went on to become a three-time World Championship Representative, Olympian, and Commonwealth Games silver medalist.
A few years ago she also suffered the loss of her father and fractured her back, but she has now worked her way up to bringing her "fighting spirit" back to the Ninja Warrior course.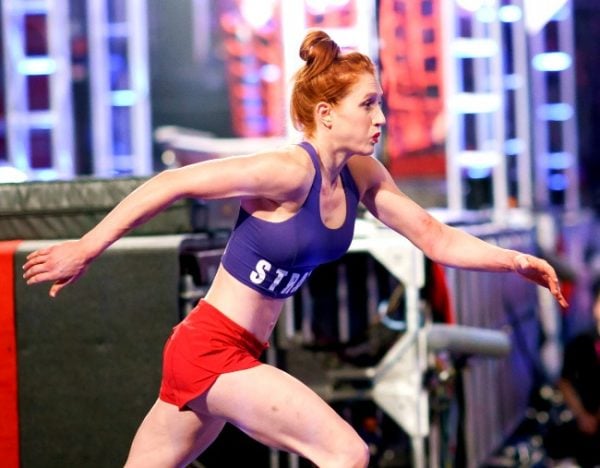 While it might have seemed like this epic moment on TV was all done and dusted in a matter of minutes, it had actually been a very long time in the making for Olivia, and a personal one.
After all, it had been the warped wall that had stopped her from progressing to the next round of the competition the first time around.
This time, however, she not only made it up and over the wall, she actually back-flipped her way to victory.
"I felt so much pressure before that run, I'd spent a whole year training so hard," Olivia told Mamamia.
"As soon as my hand gripped the top of the wall, I didn't need to hit the buzzer because I had my own fireworks go off in my heart!"
"My parents spent tens of thousands of dollars and time to train for elite gymnastics, you'd wanna hope that's training enough for me to achieve a back-flip up a wall. The hardest part was training my chicken legs to get up the bloody thing.
"My good friend Jake Murray did it on American Ninja Warrior, and that inspired me to be the first female to pull it off."
Olivia is also competing on the show alongside her partner Ben Polson, but her main focus is being named as Australia's first Ninja Warrior.  
"Ben's a sensational athlete and I'll do my best to keep up with his speedy long legs," she said. "We are both competitive people, but also share so much love for one another so regardless we'll support one another.
"At this point it's anyone's game and I believe I've busted my backside to take it all the way."
During the first season of Australian Ninja Warrior in 2017, elite rock climber Andrea Hah created history when she became the first woman to climb the warped wall during a semi-final run.
Just to put that physical feat in perspective for you, it wasn't until season six in American Ninja Warrior that contestant Kacy Catanzaro achieved the same result.
Here's hoping this season of Australian Ninja Warrior will gift us many more jaw-dropping action moments.
Australian Ninja Warrior airs at 7.30pm Sunday, Monday and Tuesday on the Nine Network, you can catch up on 9Go.