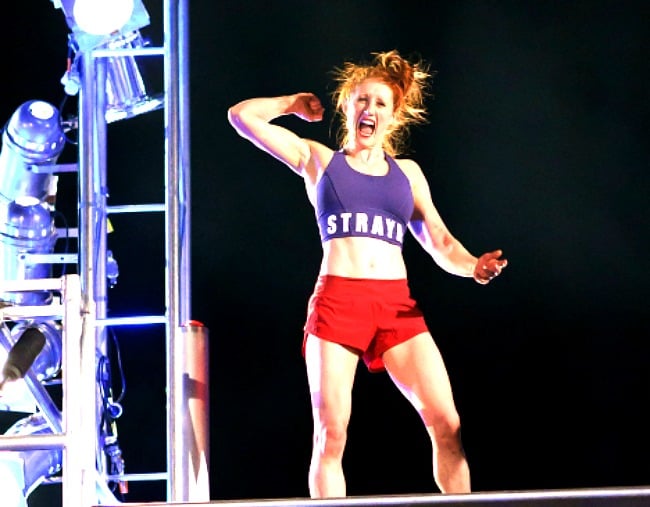 The 2018 season of Australian Ninja Warrior kicked off with a bang tonight with returning contestant Olivia Vivian performing a seemingly impossible manoeuvre as she conquered the show's notorious warped wall.
Before first appearing on the popular Australian TV series in 2017, the 26-year-old gymnast and cafe owner already knew a thing or two about conquering impossible odds.
Despite being born with a hole in her diaphragm she went on to become a three-time World Championship Representative, Olympian, and Commonwealth Games silver medalist.
A few years ago she also suffered the loss of her father and fractured her back, but she has now worked her way up to bringing her "fighting spirit" back to the Ninja Warrior course.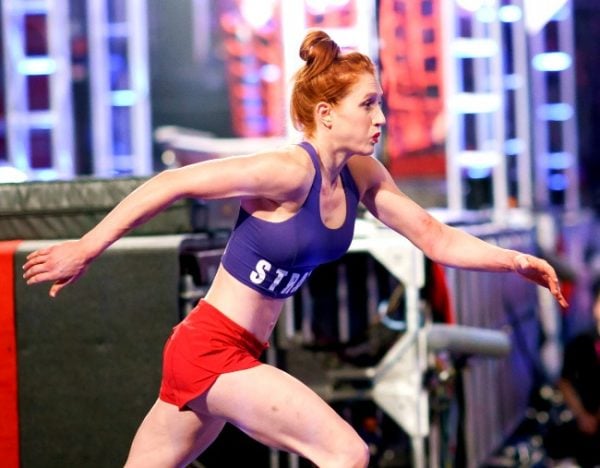 While it might have seemed like this epic moment on TV was all done and dusted in a matter of minutes, it had actually been a very long time in the making for Olivia, and a personal one.
After all, it had been the warped wall that had stopped her from progressing to the next round of the competition the first time around.
This time, however, she not only made it up and over the wall, she actually back-flipped her way to victory.
"I felt so much pressure before that run, I'd spent a whole year training so hard," Olivia told Mamamia.