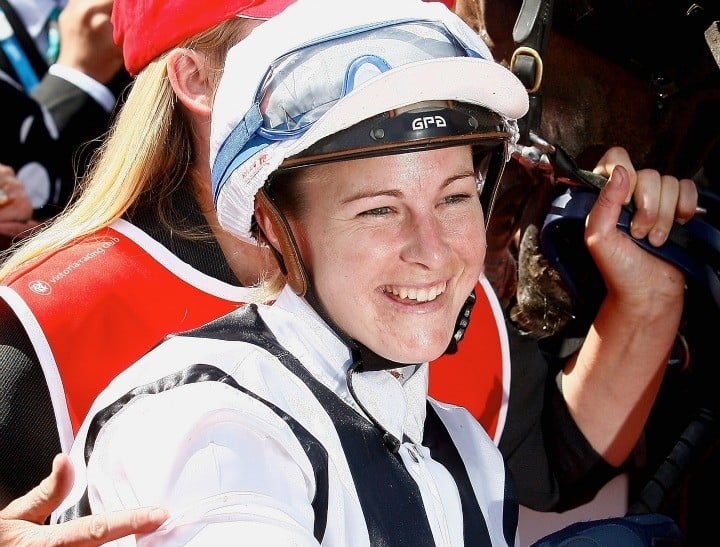 Female jockeys weren't allowed to compete in horse racing in Australia until the 1970s.
They've only been around a few short years, but women are already taking the reigns to victory.
We have all heard about Michelle Payne this week. The incredible woman who was the first female to win the Melbourne Cup. The woman from Ballarat who grew up in a family of ten children and defied all odds to win.
In her winning speech, Payne said, "they always say women aren't strong enough. We are." She said women aren't given enough of a go. Whether it was planned or not, she was wearing the colours of the Suffragettes as she made her mark on history.
And since last Tuesday, our media has been covered with Payne pride. And rightly so. But there's one thing that's slightly bittersweet in all of this – and that is that no one knew who Payne was until she became victorious in the Australian horse race that 'stops a nation.'
In her speech, Payne also said, "it's such a chauvinistic sport, I know some of the owners were keen to kick me off." But Darren Weir gave her a go, he had faith and she has now become a famous face throughout our nation.
But what about the other femle jockeys in Australia? Let's get to know them. How many are there? What are the challenges they face? What the hell do they mean when they say women aren't "strong" enough?
Out of 840 licensed jockeys in Australia only 27 per cent are women. We can't list their names because there are far too many, but one to note is Clare Lindop.
She was the first female ever to ride in the Mebourne Cup, in 2003. She won the 2008 Victoria Derby on horse, Rebel Raider.  She has won two South Australian Metropolitan Jockey Premierships and three Group 1 races. She has also had over 700 victories in Australia and abroad. And she's just the beginning of the many Australian female jockeys who are succeeding in this industry.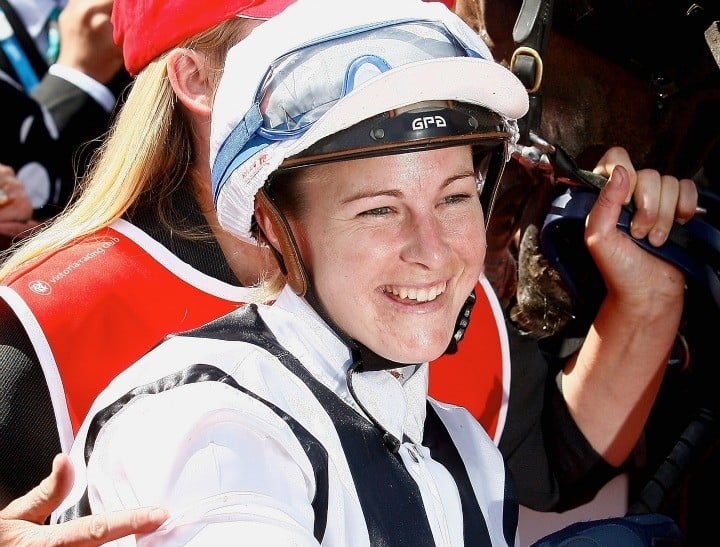 But the industry is tough for women.
Straight after her Melbourne Cup victory, Payne said, "I want to say to everyone else, get stuffed, because women can do anything and we can beat the world."
Her words resounded, because it's been a fight for women to get recognised in the thoroughbred world for a long time. This victory has taken 155 years to come.