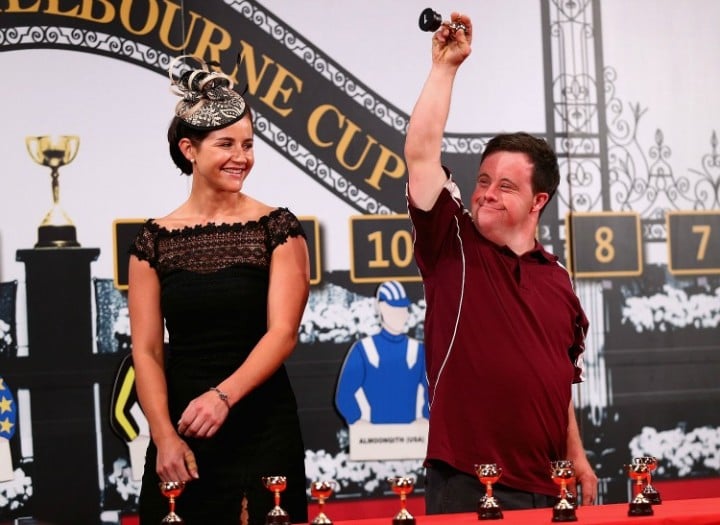 Female jockeys weren't allowed to compete in horse racing in Australia until the 1970s.
They've only been around a few short years, but women are already taking the reigns to victory.
We have all heard about Michelle Payne this week. The incredible woman who was the first female to win the Melbourne Cup. The woman from Ballarat who grew up in a family of ten children and defied all odds to win.
In her winning speech, Payne said, "they always say women aren't strong enough. We are." She said women aren't given enough of a go. Whether it was planned or not, she was wearing the colours of the Suffragettes as she made her mark on history.
And since last Tuesday, our media has been covered with Payne pride. And rightly so. But there's one thing that's slightly bittersweet in all of this – and that is that no one knew who Payne was until she became victorious in the Australian horse race that 'stops a nation.'