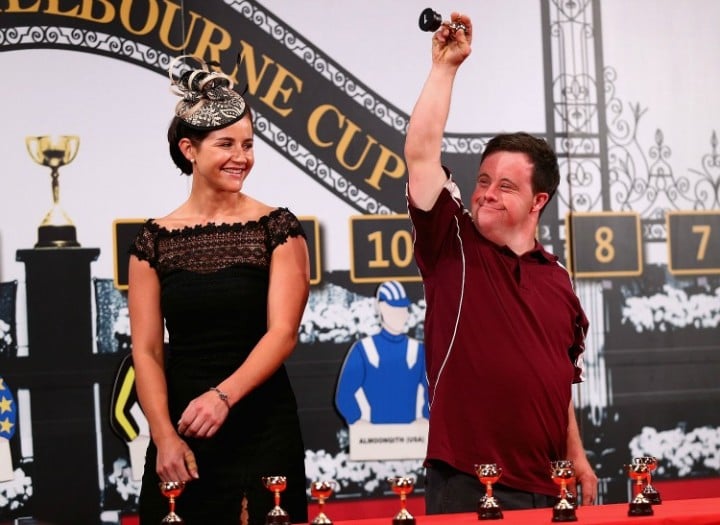 Female jockeys weren't allowed to compete in horse racing in Australia until the 1970s.
They've only been around a few short years, but women are already taking the reigns to victory.
We have all heard about Michelle Payne this week. The incredible woman who was the first female to win the Melbourne Cup. The woman from Ballarat who grew up in a family of ten children and defied all odds to win.
In her winning speech, Payne said, "they always say women aren't strong enough. We are." She said women aren't given enough of a go. Whether it was planned or not, she was wearing the colours of the Suffragettes as she made her mark on history.
And since last Tuesday, our media has been covered with Payne pride. And rightly so. But there's one thing that's slightly bittersweet in all of this – and that is that no one knew who Payne was until she became victorious in the Australian horse race that 'stops a nation.'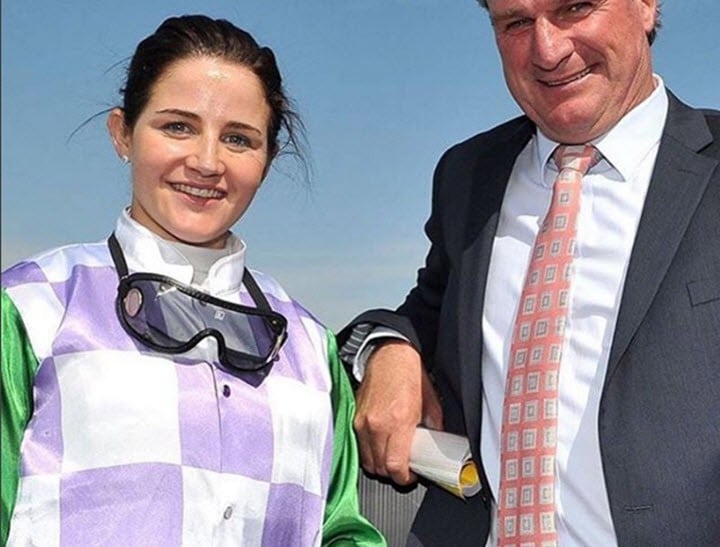 In her speech, Payne also said, "it's such a chauvinistic sport, I know some of the owners were keen to kick me off." But Darren Weir gave her a go, he had faith and she has now become a famous face throughout our nation.
But what about the other femle jockeys in Australia? Let's get to know them. How many are there? What are the challenges they face? What the hell do they mean when they say women aren't "strong" enough?
Out of 840 licensed jockeys in Australia only 27 per cent are women. We can't list their names because there are far too many, but one to note is Clare Lindop.
She was the first female ever to ride in the Mebourne Cup, in 2003. She won the 2008 Victoria Derby on horse, Rebel Raider.  She has won two South Australian Metropolitan Jockey Premierships and three Group 1 races. She has also had over 700 victories in Australia and abroad. And she's just the beginning of the many Australian female jockeys who are succeeding in this industry.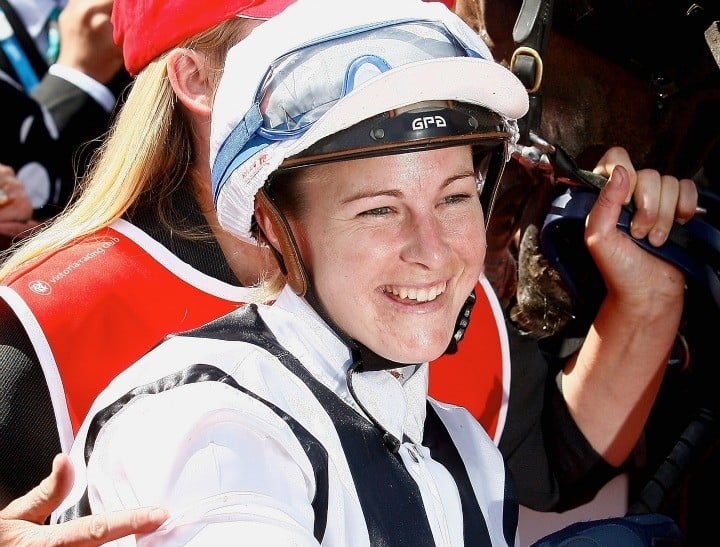 But the industry is tough for women.
Straight after her Melbourne Cup victory, Payne said, "I want to say to everyone else, get stuffed, because women can do anything and we can beat the world."
Her words resounded, because it's been a fight for women to get recognised in the thoroughbred world for a long time. This victory has taken 155 years to come.
When women were first allowed to compete in horse racing at the elite level (in the 1970s) they were only allowed in 'ladies only' events, also known as 'Powder Puff Derbies' on smaller racetracks at the big (male) events. It wasn't until 1979 that women were given an official license to be professional jockeys. Even then they weren't considered to be tough competition against the men.
Clare Lindop when she won the Victoria Derby (Post continues after video)…
Lindop spoke to Mamamia last year and said she really wanted to see more females in the industry.
"I want to see more females get involved with race horse ownership. It's the last of the boys' clubs. It's still very much a male-dominated industry in that regard. Beyond the champagne and hats, it's an amazing sport," she said.
And so why the hell are women thought of as not 'strong' enough?
"There are more girls getting involved as jockeys…For guys to make the weight restrictions is becoming more difficult so there is a great attraction to getting more girls involved," SkillsOne Chief Executive and WorldSkills Australia Chair, Brian Wexham told news.com.
Payne said, "they always say women aren't strong enough. We are." Payne, Lindop and many other incredible Australian jockeys are proving that is true with each race they succeed in.
If we could find more Darren Weir's willing to give women a go – then women can keep proving that they are strong enough.
And in other sporting news…
– Australian cyclist, Anna Meares won the Women's Heatlth Woman of the Year Award. It's the second time she's won. Caroline Buchanan, who is an Australian BMX rider was awarded with the Fair Fighter Award. Felicity Harley, Women's Health Magazine Editor says that 2015 has been an incredible year for Australian women in sport. Congratulations to them both.
– Rhiannon Dick has been announced as the eighth player to be signed up with the Sydney Sixers for the Women's Big Bash League tournament this year. Congratulations Rhiannon.
– The Australian women's indoor hockey team has been announced. They will compete in the Four Nations Tournament next month in Durban, South Africa. The competition will take place from the 15 – 18 December. Kyah Gray has been announced as the captain this year with Emily Seecull as vice-captain. Good luck to the team next month.
What sport have you been playing or watching this week?