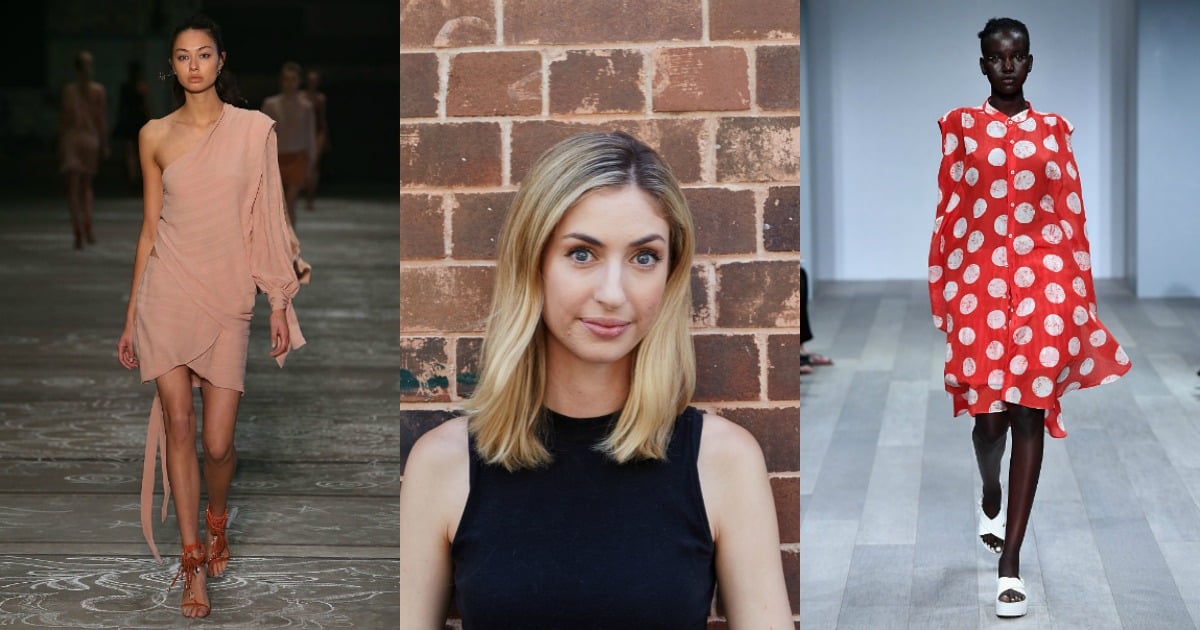 While the threads at Mercedes-Benz Fashion Week are fantastical and beautiful, they rarely translate to real life.
Take, for example, this other-worldly Romance Was Born furry coat: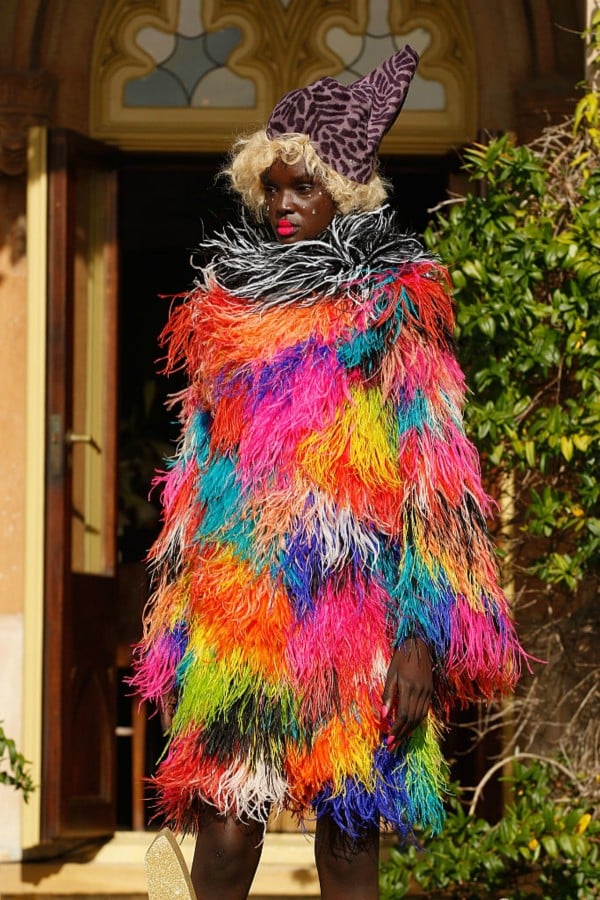 Romance Was Born. Image via Getty.
It's gorgeous. Brilliant. Fun. But one thing it certainly isn't is 'run-to-the-shops-and-grab-milk' kind of practical.
Like most people with limited funds, when I buy clothing it absolutely must fit in with the rest of my wardrobe. It needs to be a team player. It damn well needs to pull its floral weight in terms of cost per wear.
While the rainbow coats and ruffled dresses of Fashion Week are brilliant, I've rounded up the five trends you can actually try on, take home and wear the shit out of. 
Watch: The red carpet action from the Cannes film festival. (Post continues after video.)
Trend one: Flat shoes.
Upon looking at the glorious outfits strutted down the Ginger & Smart and Karla Spetic runways, I felt my feet unclench. Each and every one of the models was sporting lovely flat shoes.
Impactful, pretty, but comfortable and easy on the corns. My kind of footwear.
L: Ginger & Smart, R:Karla Spetic. Images via Getty.
Trend two: Waisty details.
When it comes to flattering clothing that can be worn every day, I always settle on anything that's cinched around my waist. It's the most simple way to draw attention to your lovely middle (or create one) and what better way to do that than with an artful tie or waistband?
L:Bec & Bridge, R:We Are Kindred. Images via Getty.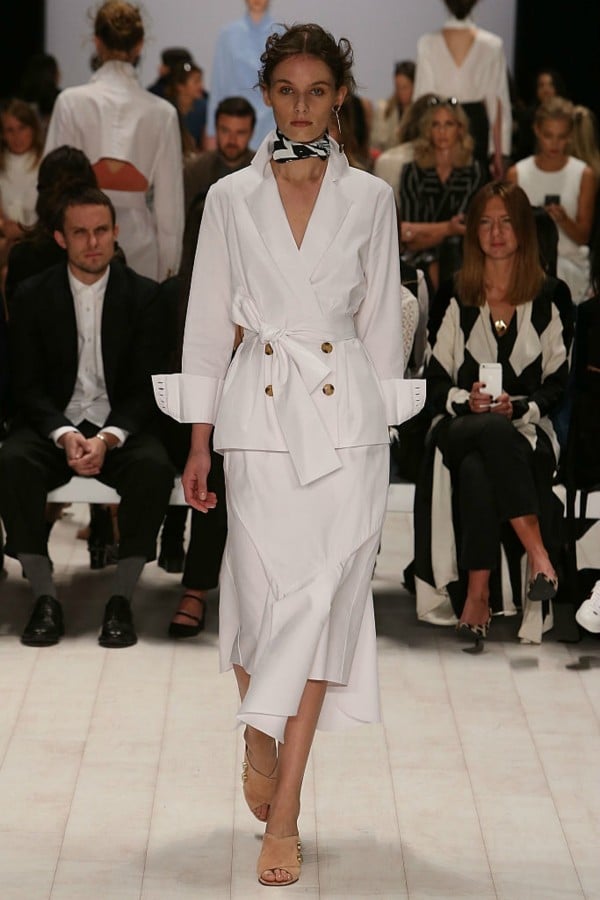 C/MEO. Image via Getty.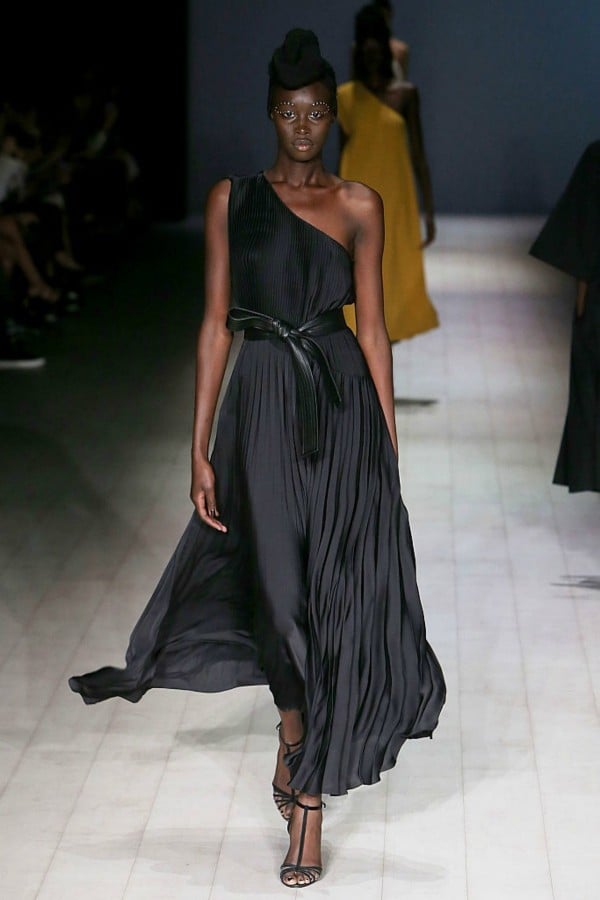 Tome. Image via Getty.
Trend three: Pink.
There was a time when pink was naff. The kind of colour reserved for a velour tracksuit, not on the person of someone with actual style.
Now? Designers can't think of anything but pink. I, for one, am hugely pleased pink has passed from girly to grown-up. I was so inspired, I picked up this light pink number from ASOS (hey, I practice what I preach).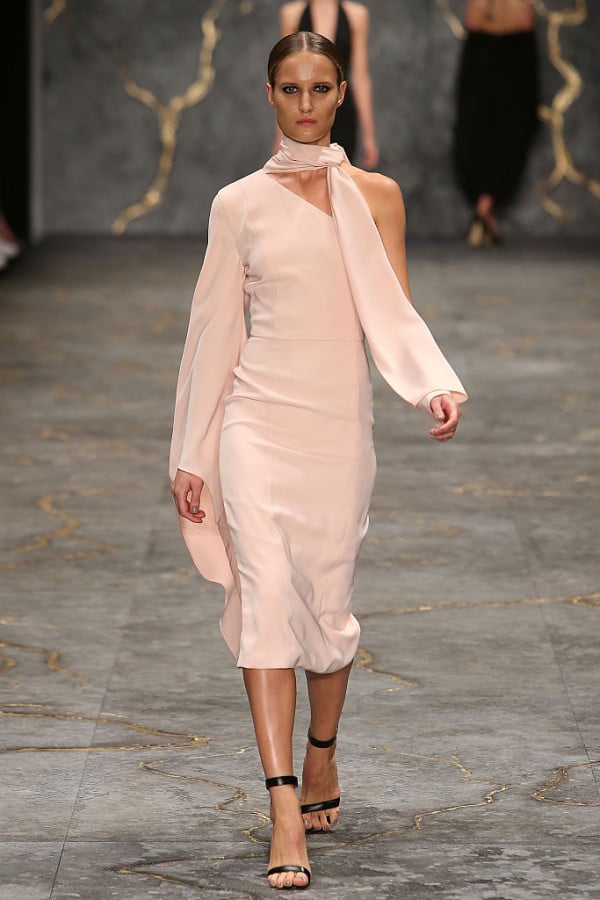 Bec & Bridge. Image via Getty.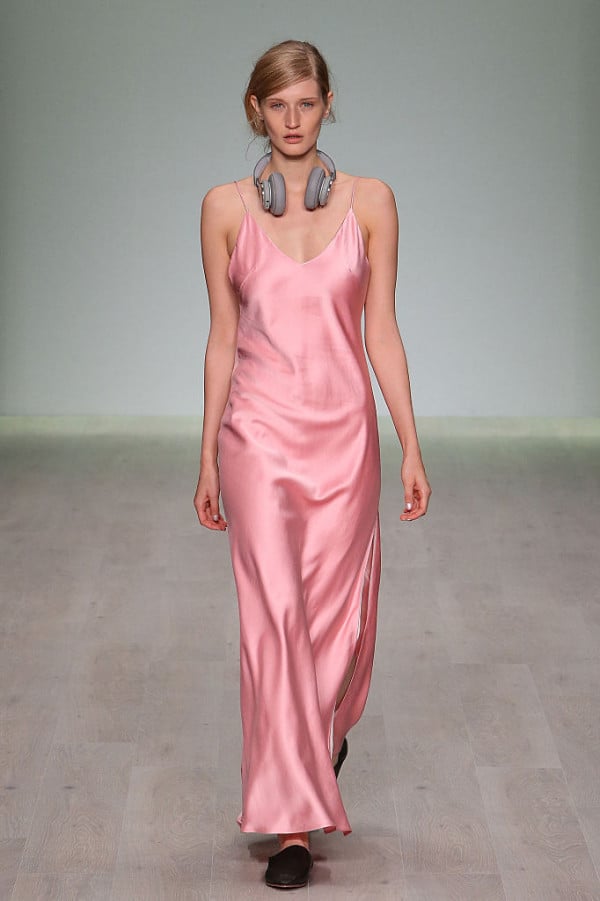 Daniel Avakian. Image via Getty.
(Post continues after gallery.)
What the celebs are wearing at Fashion Week.