He's a blue-eyed Australian and he's just appeared in a recruitment video for Islamic State.
"My name is Abu Usef. I'm one of the medical team here. I came from Australia to the Islamic State to live under the khalifah…. I wish I'd come sooner."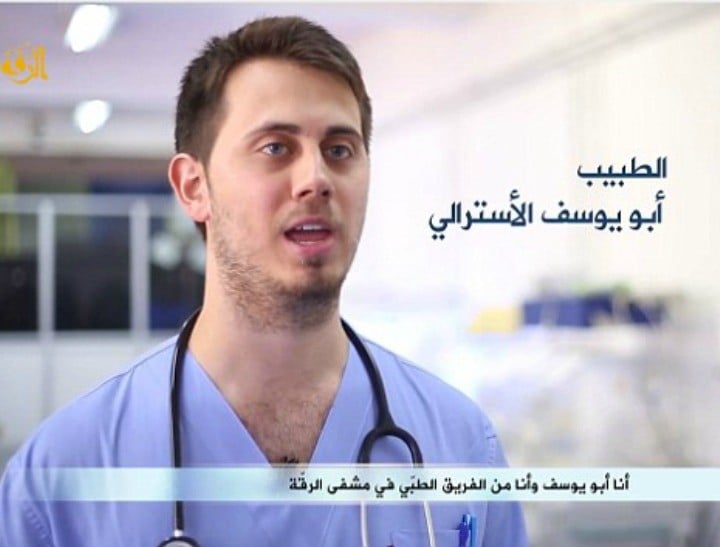 A young Australian doctor is featured in a video released on YouTube in association with Islamic State.
"I saw this as part of my Jihad for Islam to help the Muslims in the area that I could, which is the medical field and when I got here while I was very happy that I made the decision and I was a little bit saddened by how long I'd delayed it."
He says that he has travelled from Australia to Raqa in order to provide his services for Islam.
Usef appears in scrubs, undertaking medical treatments in what appears to be a paediatric facility and maternity ward, and training another doctor.
"When I got here," he says, "I was very happy I made the decision and I was a little bit saddened by how long I delayed it. I wish i had come a lot sooner. After being her, it is disappointing to think how many fellow Muslims brothers and sisters in the medical field, who are doctors and nurses, physios, who are still living in the West and are unfortunately the Muslims living here are suffering, not necessary a lack of equipment or medicine but a mainly a lack of qualified medical care."
As The Daily Mail reports, the video is launching Islamic State Health Services, or ISHS, which borrows heavily from the United Kingdom's system, the National Health Service, or NHS.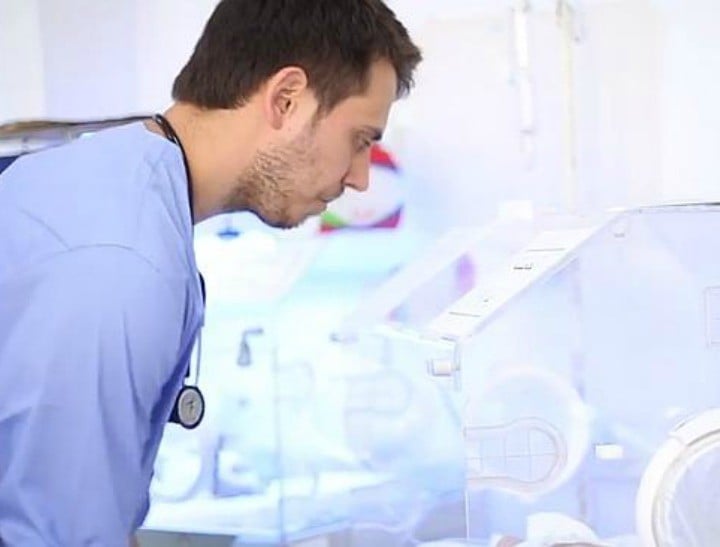 The video also features an Indian physiologist, Abu Muqatil al-Hindi. The video encourages Muslim medical professionals to join in support of Islamic State, and provide their services for the 'cause.'
READ MORE: Murder as propaganda: Should we be watching barbaric Islamic State videos?
"We need the brothers and sisters to come and help us from all around the world. We just need the manpower … to help us grow this."
News.com.au spoke to Australian National University terrorism expert Clarke Jones who confirmed, that despite what Australian's may hope, the video is legitimate.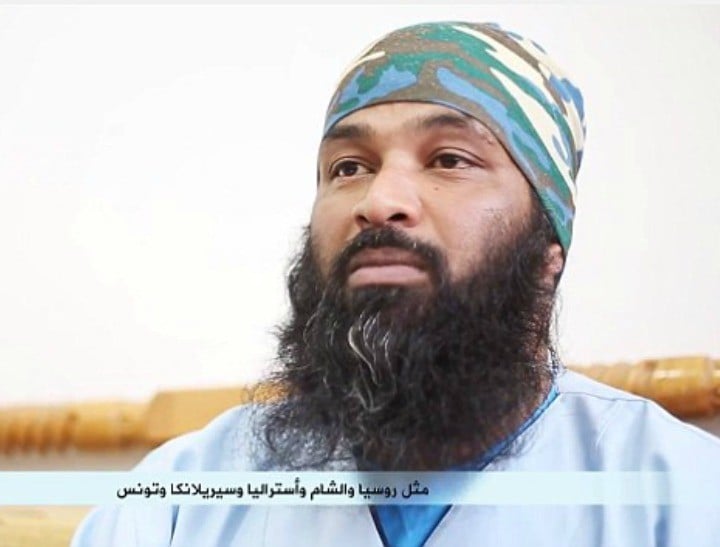 "It's appealing with the use of the Australian to others, by showing them any ordinary Australian, in this case, can go across there and live a comfortable life beyond their expectations."
Several Australian's have already been involved in Islamic state propaganda including Melbourne man Sharky Jama and teenager Jake Bilardi.
Dr Jones believes that this video aims to appeal to "normal, rational people within the educated young crowd and it's not just about fighting now."