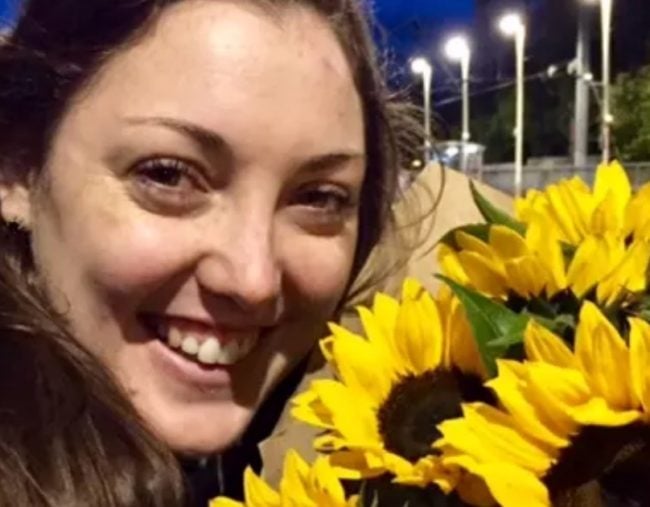 South Australian woman Kirsty Boden died "as she ran towards danger" to help people injured in the London terror attack, her family has confirmed in a statement.
The 28-year-old nurse had been living in the British capital for some time and was among seven people who died in the attack on London Bridge and nearby Borough Market early on Sunday (AEST).
"As she ran towards danger, in an effort to help people on the bridge, Kirsty sadly lost her life," the family said in a statement issued through London's Metropolitan Police on Tuesday.
"We are so proud of Kirsty's brave actions which demonstrate how selfless, caring and heroic she was, not only on that night, but throughout all of her life. Kirsty – we love you and we will miss you dearly."
It was unclear if Ms Boden was hurt when terrorists used a van to run down pedestrians on the bridge or when they went on a stabbing rampage in a nearby market.
It has been reported she may have been attempting to assist another person.
"Kirsty was loved and adored by her family, friends and boyfriend," the family statement read.
"She was the most outgoing, kind and generous person who loved to help people. Helping people was what she loved to do in her job as a nurse and in her daily life."
The family said they would not be making further comments on the tragedy and asked for "the privacy we need to grieve away from the public eye".
The woman's family is in Loxton, in SA's Riverland region.
Earlier on Tuesday SA Premier Jay Weatherill said it was a matter for commonwealth authorities to confirm the identity of Australians who were feared caught up in the terror attack.
He said the SA government was "putting in place all the appropriate measures to provide support for the families that are associated with this particular notification".
Australian authorities are working with British police to establish the whereabouts of Brisbane woman Sara Zelenak, who is still missing after being separated from friends on London Bridge at the time of the attack.
A Facebook post by a family friend shared hundreds of times on Monday appealed for information about the 21-year-old, saying she usually rang her mother daily.
Ms Boden went to Loxton High School and graduated from Flinders University in Adelaide.
She was a talented swimmer in her youth, at one stage holding a number of age group records at an Adelaide swimming club.