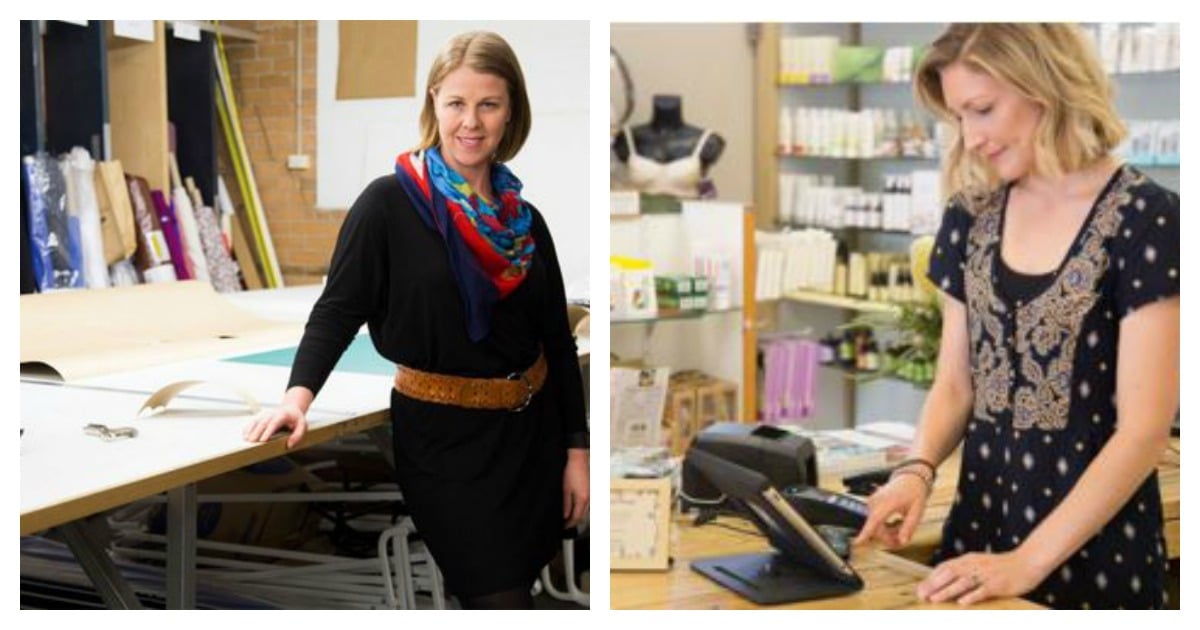 If you're looking for talented and successful female entrepreneurs for a bit of career inspiration, Australia is hardly in short supply.
There are so many hardworking women kicking goals in the business game but it's likely you have never heard of them before.
Here at the Mamamia Women's Network, we have decided to remedy that in a small way. We spoke to two female Aussie business owners, Julia Van Der Somen, director of Sample Room, and Kimberly Fisher, owner of Eco Child, about their success and what drives them both.
Van Der Somen has loved fashion and sewing since she was 10 years old.
"So I'm one of those lucky people who always knew what they wanted to do and was able to follow it and have a great career. And still love it a long time later."
She started a smaller version of her business initially, before working for someone else.
"Then I almost proved the concept by speaking to people in the industry before starting [Sample Room] seven and a half years ago," she says.
Melbourne-based Sample Room is now recognised as Australia's leading complete pattern making, sampling and product development service for the Australian and international fashion industry.
And it started with finding an office, getting a phone and ringing around.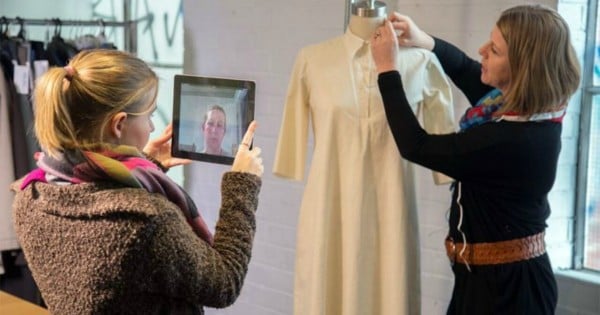 Julia Van Der Somen, director of Sample Room. Image: Supplied. 
"It was really just a matter of finding out what the industry needed by asking people and talking to people. The business molded and moved in that way, with what customers needed," Van Der Somen says.
"Designers come to us with a design idea, we create a pattern, we sew a sample, we fit that with them and then that's a package of information that they take to a manufacturer to then make one thousand of them."
Van Der Somen says the one-stop pre-production studio relies on a whole range of online tools to manage workflow and consult with customers via skype.
"The nbn network has really allowed us to expand our business internationally and it really is an international market."
These are the things Mia Freedman wish she knew before she started Mamamia. Post continues after video.
When it comes to running a successful business day-to-day, Van Der Somen has some clever tactics we could all make use of.
"I lay in bed for half an hour in the morning and everything that's in my head and everything I have to do, I just write it down. That way I have a list to start with each day. A bit of quiet time, before I get clogged up with all the other things I have to do, is a really great way to start," she says.
And for other women looking to start a business, she recommends understanding your customer and knowing how to talk to them through marketing and social media.
"It's a tough road being a business owner so finding other women who think the same way you do just gives you so much more encouragement and people that you can talk about the ups and downs of business. They understand because they're going through it as well."