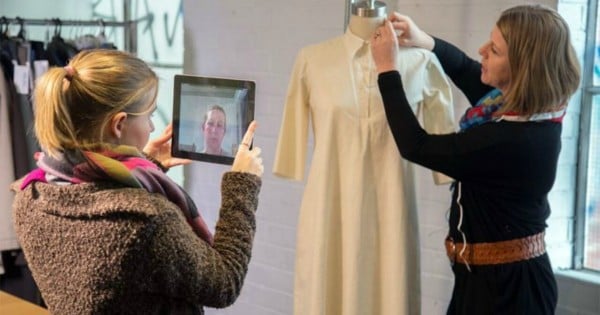 If you're looking for talented and successful female entrepreneurs for a bit of career inspiration, Australia is hardly in short supply.
There are so many hardworking women kicking goals in the business game but it's likely you have never heard of them before.
Here at the Mamamia Women's Network, we have decided to remedy that in a small way. We spoke to two female Aussie business owners, Julia Van Der Somen, director of Sample Room, and Kimberly Fisher, owner of Eco Child, about their success and what drives them both.
Van Der Somen has loved fashion and sewing since she was 10 years old.
"So I'm one of those lucky people who always knew what they wanted to do and was able to follow it and have a great career. And still love it a long time later."
She started a smaller version of her business initially, before working for someone else.
"Then I almost proved the concept by speaking to people in the industry before starting [Sample Room] seven and a half years ago," she says.
Melbourne-based Sample Room is now recognised as Australia's leading complete pattern making, sampling and product development service for the Australian and international fashion industry.
And it started with finding an office, getting a phone and ringing around.