While most of us were distracted by the sexual tension between Jon Snow and Daenerys Targaryen on last night's episode of Game of Thrones (don't pretend you weren't thinking it – and calm down they're only a little bit related), an iconic Australian actor made his debut on the award-winning series.
In episode two, Euron Greyjoy captured his niece Yara, while her brother Theon failed to try to help her. On Monday's episode, a struggling Theon is hoisted from the sea into a ship. When asked about Yara, he maintains he tried to save her.
"You wouldn't be here if you tried," says a rugged looking man.
That character – Harrag Ironborn – was played by Brendan Cowell, best known for his roles in Love My Way and The Slap.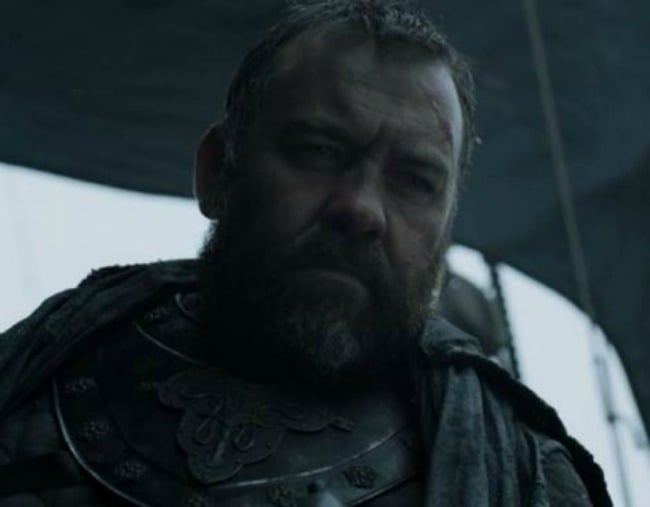 I also once saw Brendan Cowell at an event in Sydney so, yeah, I'm pretty much in Game of Thrones.
According to Watchers on the Wall, an online community for Game of Thrones news, casting, and commentary, Cowell is set to appear in three episodes of the show.
But the actor isn't the only Australian to appear in the series, with Essie Davis, who also starred in The Slap as Anouk, playing Lady Crane in season six.