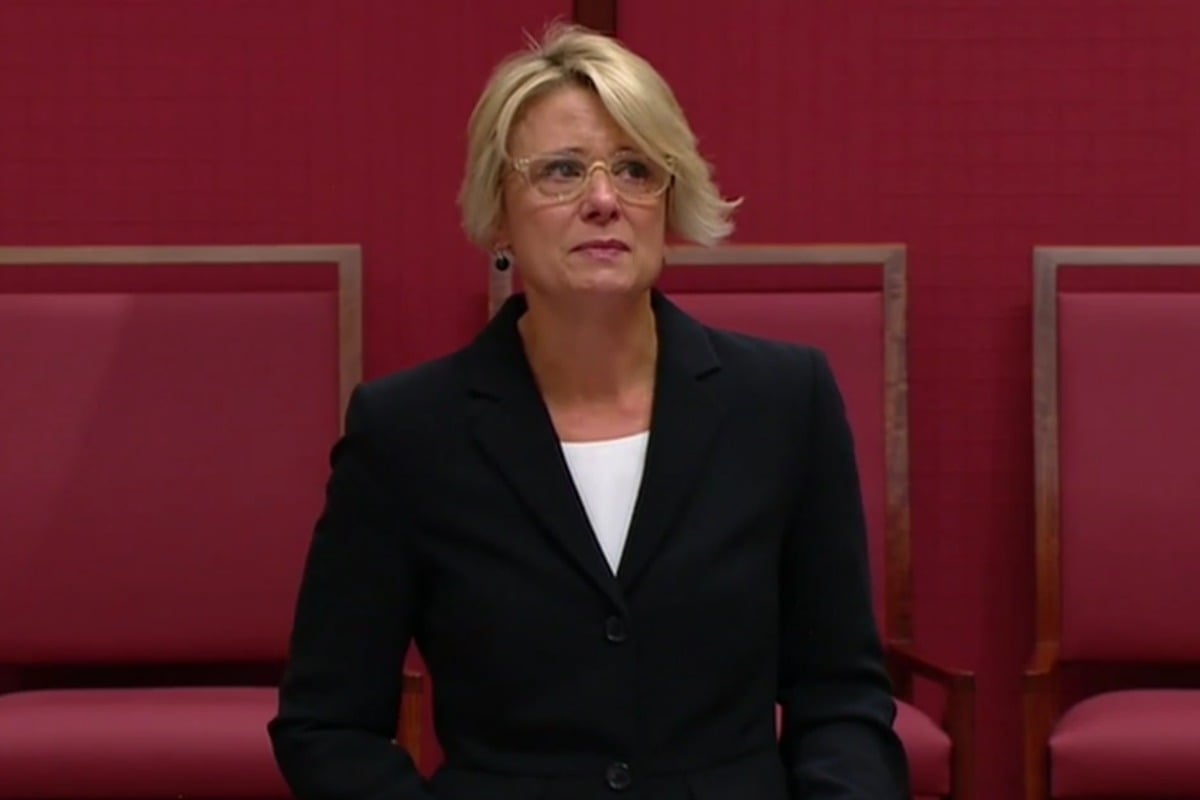 This article deals with an account of stillbirth that could be triggering for some readers.
There were emotional scenes in the Senate yesterday as Labor senator Kristina Keneally read the names of every stillborn baby born to parents who gave evidence to a report into stillbirth in Australia.
This included the name of her own daughter, Caroline.
Keneally and Liberal senator Jim Molan both held back tears as they discussed how stillbirth had affected their families.
Following an eight-month investigation, the landmark report offered a heartbreaking look at stillbirth in Australia, finding that unlike comparable countries the stillbirth rate has not changed in more than 20 years.
Keneally said working on the report had made her "incredible angry" at times.
"My anger came from frustration, because there are simple steps to take to prevent stillbirth," she told the Senate.
"The anger I felt wasn't directed at anything other than just grief, that babies had died in this country when we could have saved them.
"And why didn't we? It was because for so long we have been understandably hesitant to speak about stillbirth. It's a particular sadness, a singular grief; one so hard to fathom that I can understand that, collectively, as a country we have considered stillbirth too sad to talk about as a public health problem."
She thanked each of the parents who made submission and gave public evidence before reading out the names of their children.
This report is the result of the generous & brave parents and dedicated clinicians & researchers, and a cohesive, multi-party committee of Senators. Thank you all ????@Malarndirri19 @JimMolan @janet_rice @Catbilyk @senatorlucy https://t.co/bWfsmB6JEl

— Kristina Keneally (@KKeneally) December 4, 2018