The Australian Competition and Consumer Commission (ACCC) has issued a warning about email scammers this holiday season.
Emails that appear to come from Australia Post or FedEx are landing in inboxes, informing recipients of an "undeliverable package". The emails look legitimate. They often include a logo, and sometimes information such as your full name and address.
They also include a virus, designed to block access to your computer until you pay a 'ransom'.
"We encourage customers to visit their local Post Office, or call our Customer Contact Centre on 13 POST if they have concerns," an Australia Post spokesperson told Mamamia.
"Our staff receive regular training and updates on the importance of vigilance in relation to scams."
The ACCC's Scamwatch has received more than 4,300 complaints about email scams in 2016, which is triple the number received last year. According to the ACCC, 350 people have reported providing personal information, including bank account details, in response to scam emails.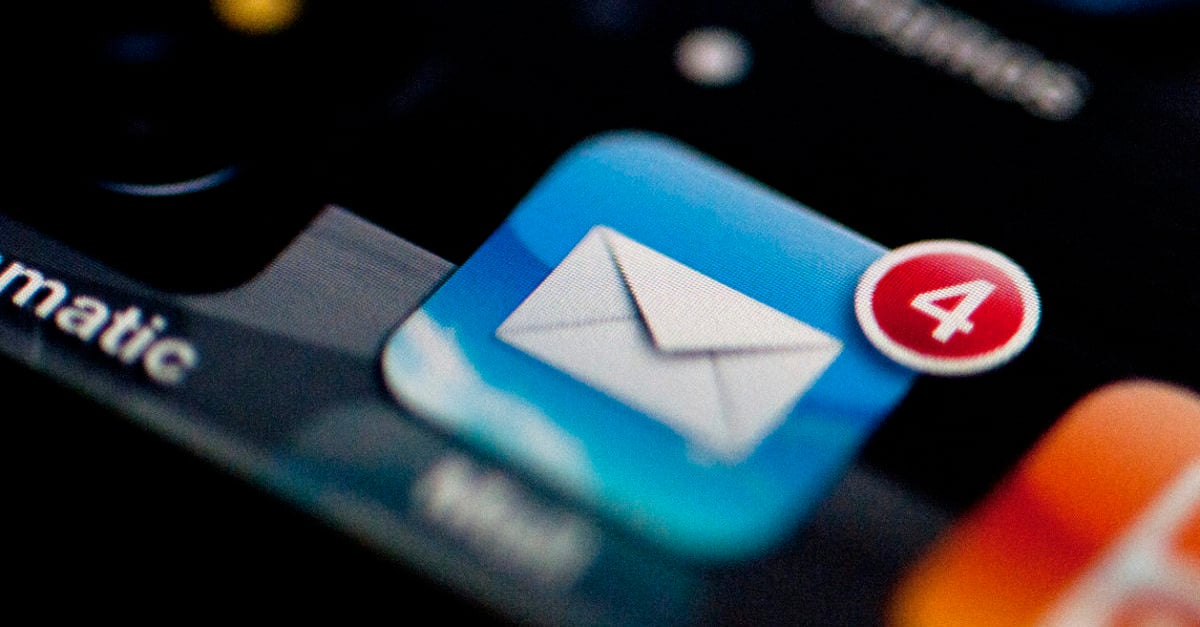 "Australia Post will never call you out of the blue to request payment or send you an email asking you to click on an attachment," ACCC Deputy Chair Delia Rickard said in a press release.
"If you receive an email about an undeliverable package, don't open any attachments or download files – delete it straight away."
If you are unsure whether an email you've received is a scam, the ACCC suggests checking the email address for strange letter and number combinations.
Also, read the content of the email carefully, scanning for errors in formatting or grammar.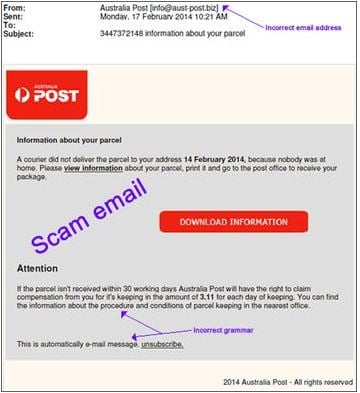 "The email may threaten to charge you a fee for holding your 'undelivered item', and will ask you to open an attachment, click a link or download a file to retrieve your parcel," Rickard said.
"If you follow these instructions, you will likely download a ransomware virus that locks your computer."
Once your computer is locked, the scammers usually demand payment in the form of bitcoins (an online currency) or bank transfer. "Even if you pay the fee, there is no guarantee that you will be able to access your computer again," Rickard said.
Things to remember, according to Scamwatch:
Australia Post will put a notice in your letter box if a package was undeliverable. Delete any email claiming to be from Australia Post about an undelivered package.
Do not click on links or download files in emails you receive out of the blue - especially if they are executable (.exe) files or zip (.zip) files. These files are likely to contain malware or ransomware viruses.
If you are suspicious about a 'missed' parcel delivery email, call the company directly to verify that the correspondence is genuine. Independently source the contact details through an internet search or phone book – do not rely on numbers provided in the suspicious email.
Regularly back up your computer's data on a separate hard drive. If your computer is infected by malware or ransomware you can restore the factory settings and easily re-install all of your software and data.
Buy yourself (or your business) a standalone hard drive for Christmas. These have become relatively inexpensive and can save you a lot if your computer is infected by malware or ransomware.
Listen now: The Golden Globe nominees on Mamamia podcast The Binge.