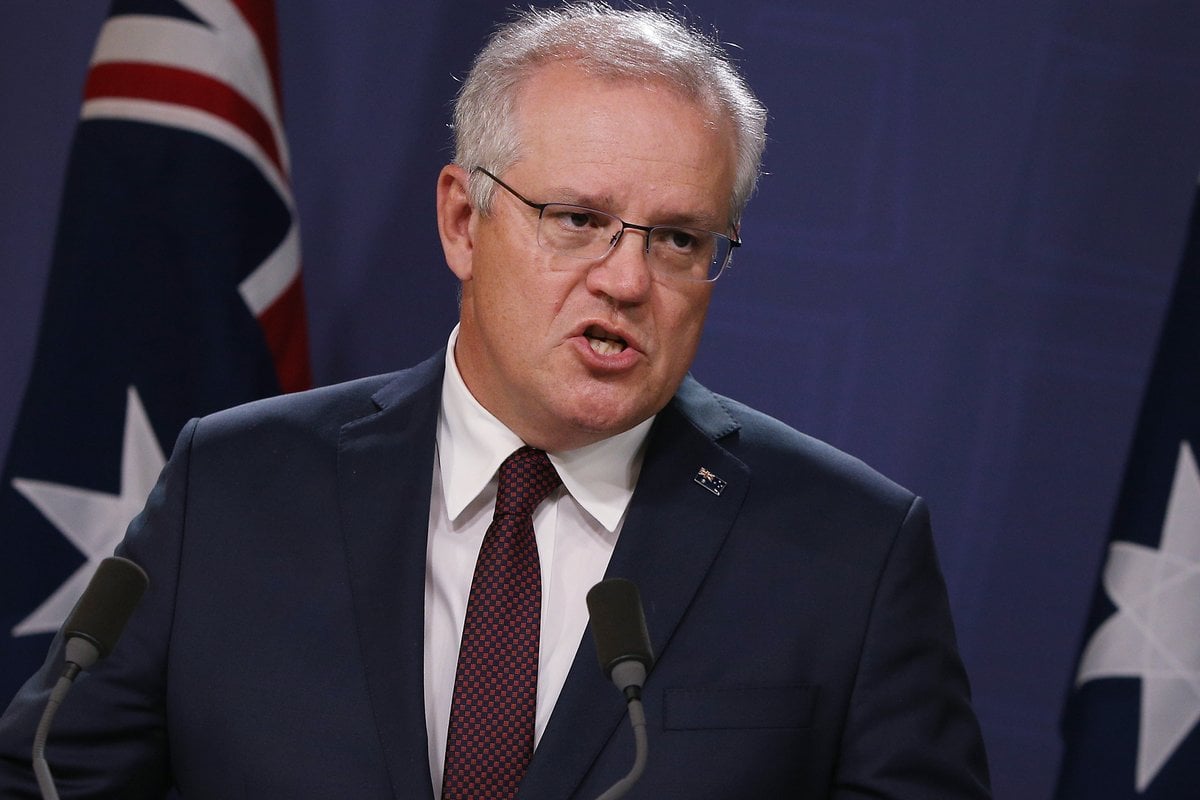 Australian state borders to be open by Christmas.
Speaking to the National Cabinet on Friday afternoon, Prime Minister Scott Morrison has announced that seven of Australia's eight states and territories will be open by Christmas. 
"We agreed in principle with the reopening framework for Australia by Christmas," Morrison said.
"By Christmas of this year, certainly seven of the eight states and territories will be open and you never know, it might be eight."
Western Australia has so far refused to be a part of the reopening plan due to economic concerns. 
The precise timings of when states will open their borders will be up to the individual state governments.
Morrison singled out the NSW government for its world-class contract tracing system, which has been instrumental in containing the spread of COVID-19.
"The work that we are doing with those tracing regimes is to ensure they do remain match fit," Morrison said.
"So that if things were to occur, if there was an outbreak that we can move quickly so that out break can be contained."
This post deals with child sexual abuse and might be triggering for some readers. 
44 men charged, 16 kids rescued: Australian police bust enormous pedophile ring.
Australian Federal Police have busted a paedophile ring operating in every state and territory in the country except for the Northern Territory, arresting a total of 44 men aged between 19 and 57 over the course of a year-long investigation.
A total of 350 charges have been laid, with six children removed from harm in Victoria, six in South Australlia, one in NSW and one in the ACT.
Some men were abusing children themselves and sharing the videos online, others are accused of sharing videos showing girls as young as 18 months being raped and tortured.
Some of the material includes footage produced by Australian paedophile Peter Scully who is in prison in the Philippines.
The alleged offenders include a police officer, security guard, bicycle repair man, demolition contractor, tradesman, student, transport worker, forklift driver, hospitality manager, student, construction manager, truck driver, shelf-stacker, reservist, a wood and metal worker, a videographer, a restaurant worker, fleet services manager, IT consultant, forklift driver, retail services worker, school secretary, health and safety worker and a computer programmer.
Operation Molto was formed by the AFP late last year after a tip off from a US intelligence agency, with hundreds of police and specialists from around the country involved in the ongoing operation. 
If this post brings up any issues for you, you can contact Bravehearts (an organisation providing support to victims of child abuse) here.