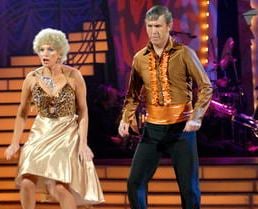 Need a soundtrack for your Australia Day festivities? Give this cringe-free, home-grown playlist a whirl.
Snags? Check. Veggie patties? Check. Tomato sauce? Check.
Forgetting something?
If you're planning to spend your long weekend perched around the barbeque (or beach, or pool, or lounge room…), there's one thing you don't want to forget: an awesome home-grown playlist. Oh, and sunscreen – you want to be eating lobster, not looking like one.
Nothing screams Australian summer like the roaring riffs of INXS, the soaring vocals of the Temper Trap, or Clare Bowditch's beautiful lyrics. Here's a selection of some of our favourite Aussie tracks, cherry-picked from years gone by and right now. Hit 'play', get to work on some of our delicious Australia Day barbeque recipes, and enjoy.