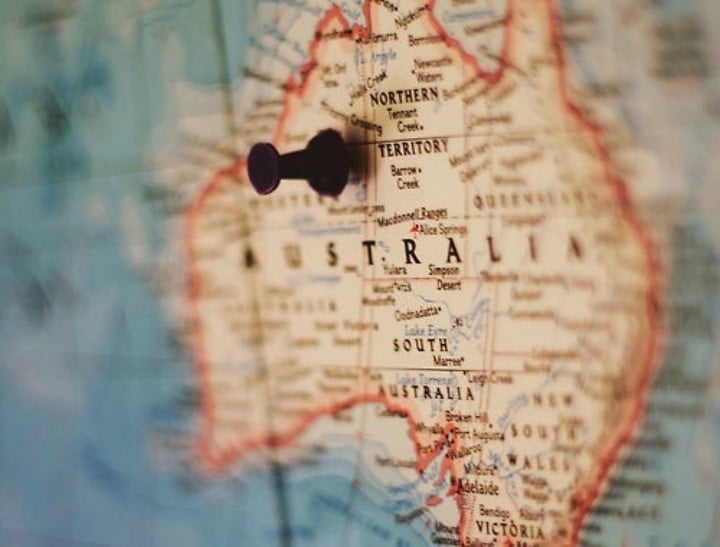 Today is Australia Day – a great day for a barbecue at home, watching the cricket, and getting together with family and friends.
But there's significant meaning beyond that, particularly for those who have come to appreciate Australia from a different way of life – like me.
Arriving in Australia as a young immigrant child in the mid 70s was a challenging, but rewarding and life changing experience that has shaped the person that I have become today.
Leaving a country torn apart by civil war and arriving to the safety and beauty of this wonderful country can only be understood by those who have experienced such a contrast of worlds.
Why it's so important to celebrate Australia Day.
I grew up in Melbourne's south where I went to school with children from various backgrounds and faiths. The majority were Anglo Australians, as were most of our neighbours. Some were welcoming and friendly. Others told us to "go back to where we came from".
My mother was a great role model on how to treat our neighbours; she often hung a bag over the back fence to share Lebanese food with them and the neighbour reciprocated by hanging fresh fruit or vegetables from her garden back over the fence for us to find. Our next door neighbour used to give us apricots from their tree and my mother would return it to them in the form of apricot jam.
Having experienced both the good and bad from neighbours and some school peers, my family and I chose to focus on the good, as I still do today.
We built friendships with those who embraced us and could probably see the value in Australia becoming a more multicultural country. I believe this country would not be the cosmopolitan, trending, bucket list destination that it is today without the influence and contribution that countless communities have made, over the years.
Flags, patriotism and what Australia Day means to you.
From as early as 1650 with the annual visits of the Macassan fisherman from Indonesia who lived and traded with the Aboriginal community, through to today's most recent arrivals, each migrant community has added something of value to our society which helps to enrich us all.
It's not just our economic position through the tough financial crisis that has made Australia the envy of the rest of the world; I believe it's our success of multiculturalism which makes us so much richer than any balance sheet can ever show.