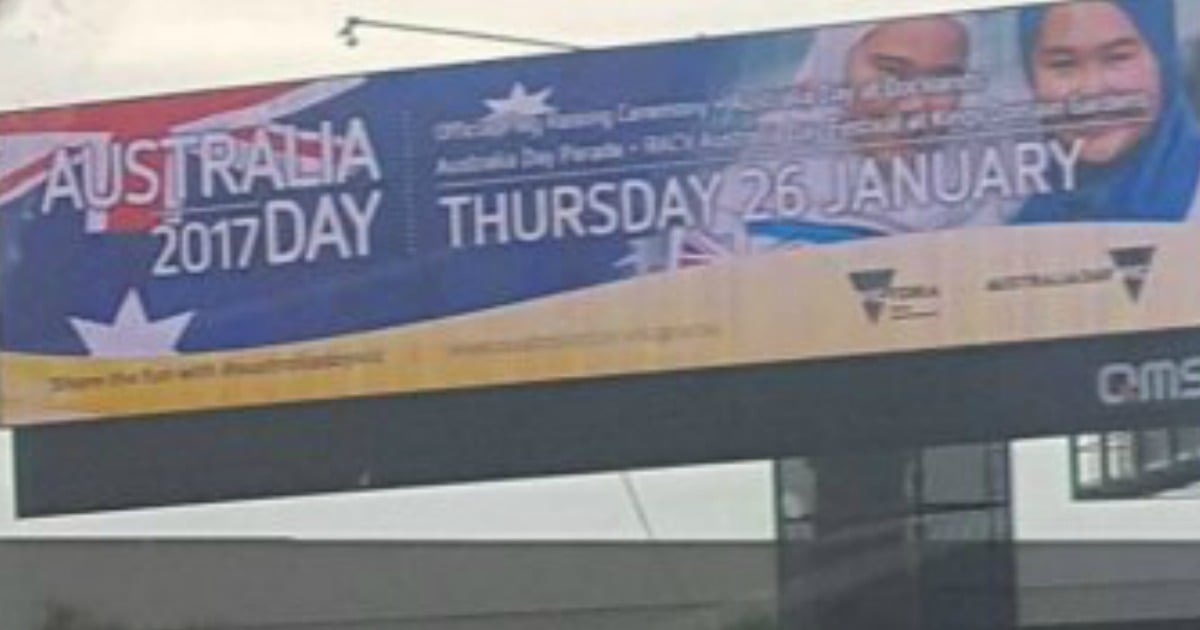 A billboard promoting Australia Day celebrations that featured two girls in hijabs has been taken down from a site in Melbourne after threats and abuse were directed at the advertising agency.
The electronic billboard at Cranbourne, in Melbourne's south-east, was part of a Victorian Government campaign to promote Australia Day events in the city.
Victoria's Minister for Multicultural Affairs, Robin Scott, said the company that operates the billboard, QMS, took the ad down after receiving a number of complaints.
"There were a series of complaints, some of which were of an abusive and threatening nature, that were made to the organisation QMS that put the billboard up," he said.
"And they've made a decision based on the safety of their employees and business infrastructure to temporarily remove the billboard."
The billboard showed two girls wearing hijabs, a head covering worn by some Muslim women, celebrating Australia Day in 2016.
Far-right groups share billboard image on social media
The United Patriots Front, a far-right group opposed to immigration, published an image of the billboard on its Facebook page on January 13, which has since been widely shared.