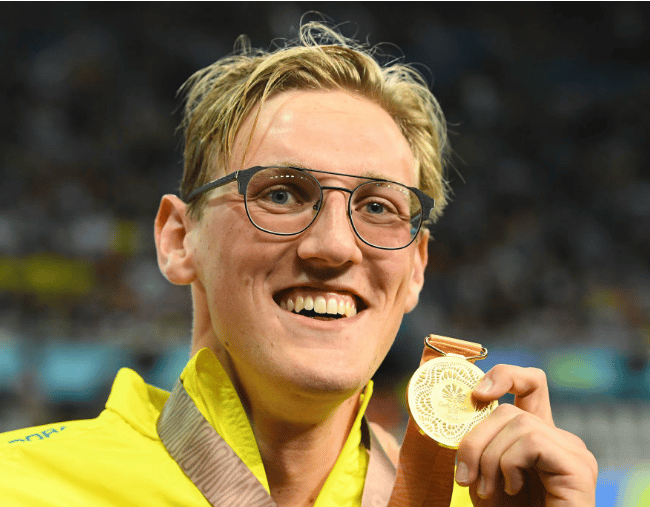 Australian swimmer Mack Horton has won Australia's first gold medal in the Commonwealth Games in the 400m freestyle.
Horton touched the wall in a time of 3:43.76 seconds, just shy of his 3:41.55 personal best clocked in Rio in 2016.
His Australian teammate Jack McLaughlin took home silver.
In an interview after the race, Horton said swimming in front of a home crowd had a remarkable impact on his swim.
"Just swimming front of a home crowd is unreal. I probably feel more emotion here than in rio because the whole crowd is cheering for you. It didn't happen so much in Rio. It's unreal," Horton said.
"Rio is cool but a home crowd is always going to win. Ten thousand people cheering for you. It's good to get a gold for Australia."
LISTEN: The Commonwealth Games are happening and all anyone cares about is a bum…
Over in the 200m freestyle, Australian 17-year-old Ariarne Titmus just missed out on gold, taking home silver.