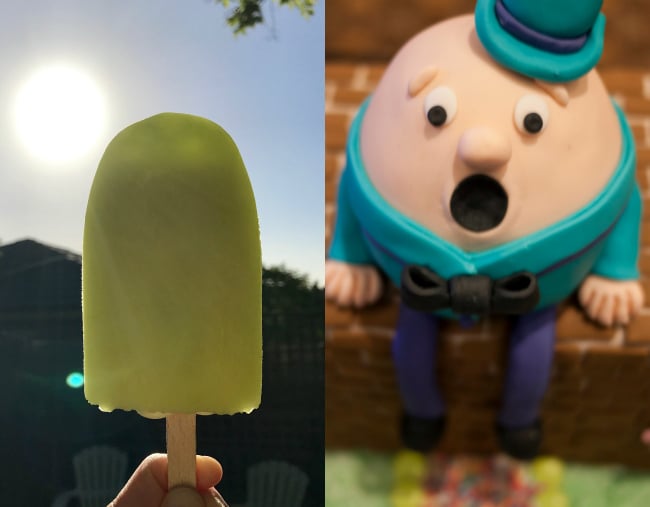 At first glance, my partner Shane [ex-AFL player Shane Crawford] and I had opposite childhoods.
He was raised by a single mother in a small country town, one of three boys. I was a city slicker in a tight family unit of six. While our experiences appear vastly different, we both had a pretty simple childhood.
I remember being sent outside from a very young age to amuse myself. I'd ride my bike, play hopscotch and build forts in the garden. We spent hours on the trampoline and always had some sort of imaginary game going on with a sibling or neighbour.
Times have changed and luckily for them, our sons have every opportunity at their fingertips. We could spoil them at every turn if we desired, but we choose to keep their childhood simple too. We try to avoid a constant schedule of paid activities in the holidays or buying them all of the latest gadgets. We both believe that free time with "nothing to do" helps build creative imaginations, resilience and probably a good immune system!
If it's not raining, the boys are pretty much outside and they rarely come inside clean. We encourage them to get dirty in the backyard, to build things with what they can find in the garden and to be active every day. When the older boys were three and five, along came twin babies so it was hard to get out and about. So due to circumstance, we spend a lot of time at home.
The upside is that a close brotherly bond was formed (of course they fight too) but not once have I heard any of the boys say "I'm bored, can we go somewhere?" To me, this is a huge achievement.
Jack and Harry were lucky to be born with an identical twin and built-in best friend, which makes play time easier, but either way they were born into an environment where we value and encourage the simple things.
When you become a parent, you want your kids to enjoy the same things you remember fondly as a child. There are many things that have remained unchanged over time, and are still just as fun now as they were back then. So here are five things from my '80s childhood that have made a comeback in my mum life: