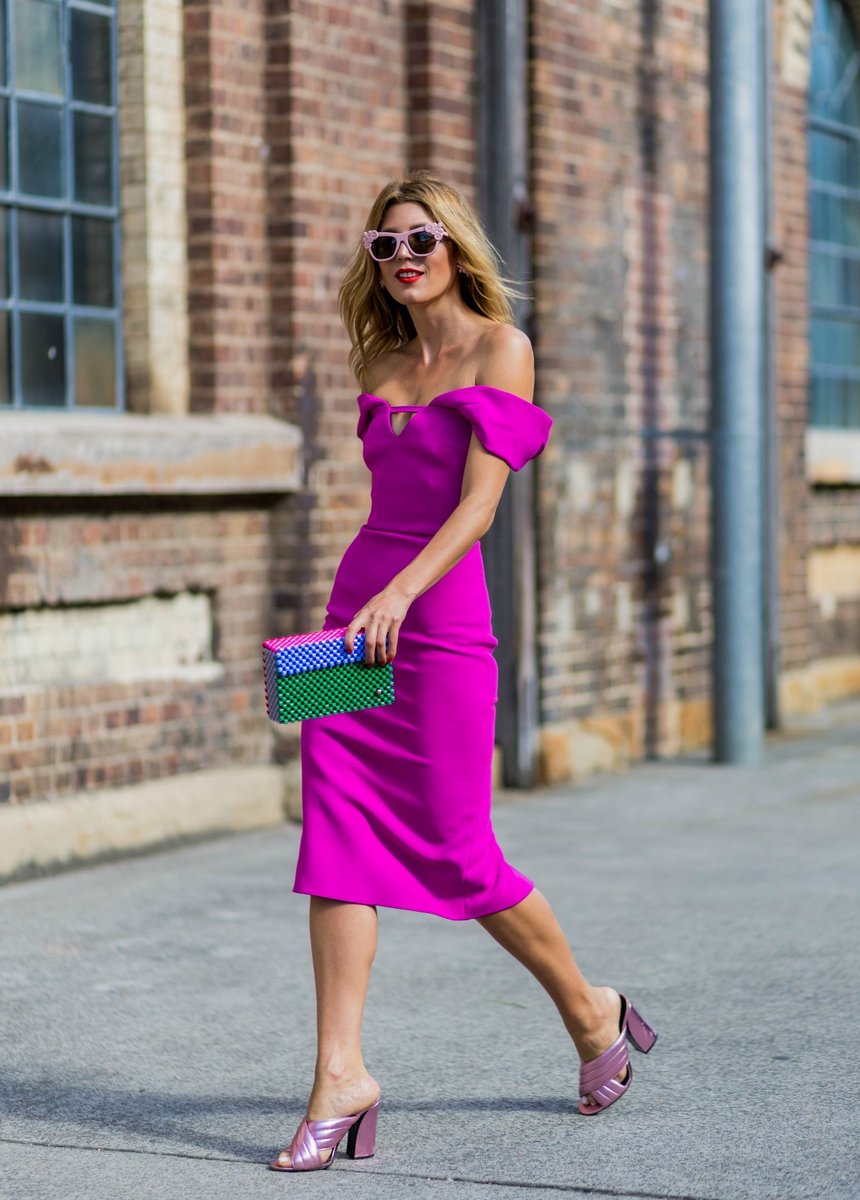 Australia collectively gasped this week as it was announced that WIN newsreader Georgia Love would be the next Bachelorette.
Looking at the promo shot, it wasn't her beaming smile, perfectly coiffed hair or obligatory looking-for-love rose that stole our attention – it was that red dress.
The Disney Princess-worthy off-the-shoulder sleeves. The cheeky-yet-tasteful key hole bust detail. The scarlet red colour because SHE'S LOOKING FOR LOVE, people. And it seemed very, very familiar.
Wondering where you've seen it before?
Love is the latest Aussie to fall for the 'Corinne' dress from designer Yeojin Bae, with Rebecca Judd, Jennifer Hawkins and Rachel Finch all already spotted in the $625 number.
In fact, Hawkins loves it so much she has it in two colours. #Dedication. (Post continues after gallery.)
The Yeojin Bae dress love affair.