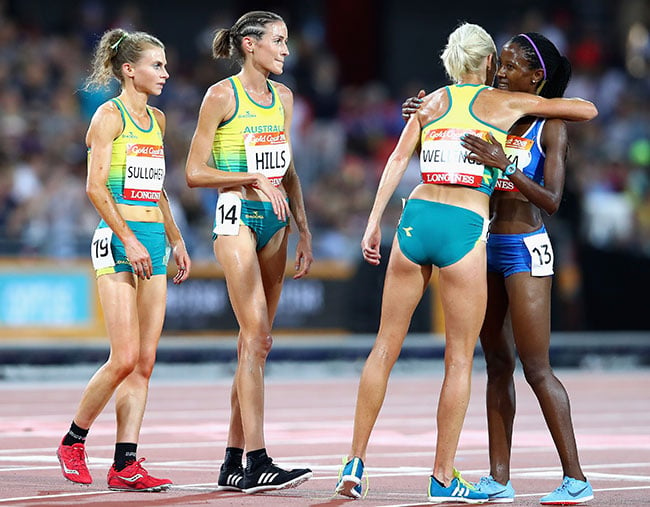 1. The amazing Aussie act of sportsmanship at the 2018 Commonwealth Games the cameras almost missed.
It was the moment three Aussie runners showed the world the true meaning of sportsmanship: after finishing the gruelling 10,000m final, the trio stayed on the track until every other competitor had finished.
Celia Sullohern, Madeline Hills and Eloise Wellings – who finished sixth, eight and 16th, respectively – were the only competitors who waited for last-placed Lineo Chaka from the southern African country of Lesotho to cross the finish line a full five minutes after gold medal winner Stella Chesang from Uganda before leaving the track.
Watch: The incredible sportsmanship of three Aussie competitors on the running track.
Chaka also finished three minutes after her nearest competitor in one of the most physically demanding events on the athletics' schedule, 7 News reports.
The women clapped and cheered as Chaka ran towards the finish line, and embraced her in congratulations after her race.
Viewers watching the moment at home said the incredible show of sportsmanship made them "prouder than any gold medal".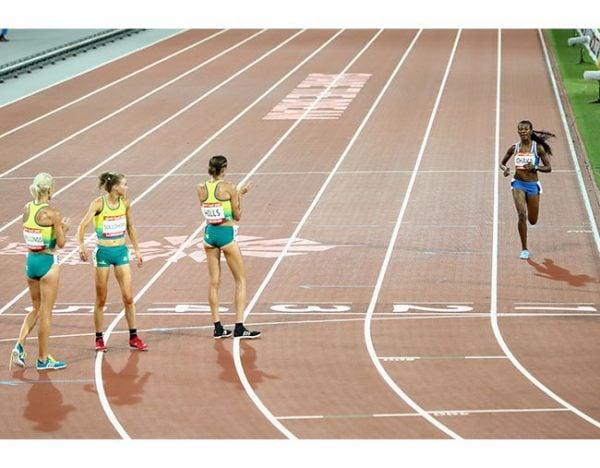 "This is what sport is all about, these three ladies have made me more proud to be an Aussie... Brilliant," one fan wrote on Twitter, while another simply added: "The Aussie spirit is strong."
"This is what Australian sport it all about. Well done girls!" said another.
"I personally don't give a stuff about #CommonwealthGames2018 and haven't watched a second of it but this is bloody cool," wrote another.
Celia Sullohern - who knocked 30 seconds off her personal best time during the race - described her two Aussie teammates as "classy athletes" after the incredible show of support post-race.