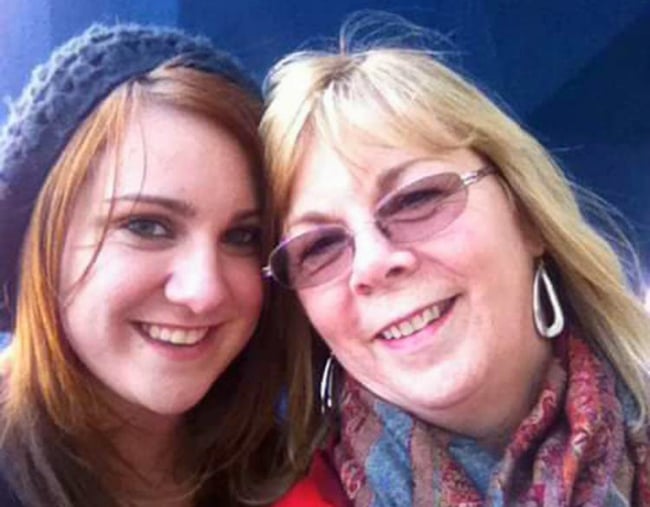 Six years ago, Jessica Redfield Ghawi walked into a midnight screening of The Dark Knight Rises in Aurora, Colorado.
Her childhood friend Brent, "a big Batman fan", was visiting from out of town, and after searching the internet for tickets to the mostly sold-out film, the then-24 year old secured two seats at the 12:05am showing at the Century 16 movie theatre.
Sadly, the young journalist along with 11 others would never walk out of that theatre.
On the sixth anniversary of the July 20, 2012 Aurora mass shooting, Jessi's mother Sandy Phillips has again spoken about life after Jessi was needlessly taken from their family, including her final conversation with her daughter.
Speaking with News.com.au journalist Matt Young, Sandy recalled how she and her daughter had been texting with each other, as they did everyday, minutes before a man walked into the packed cinema nine and opened fired.
"I woke up [that night], and I thought, "I'll text her to see if she's awake". She wrote back immediately that they were at a movie. She said, 'We're here now, we're going to see the Dark Knight,'" she said, noting that it was odd choice of film for her daughter.
Love and light to #Aurora families on this grievous anniversary. Lifting up Lonnie and @MamaRedfield ???? and @survivorsemp who do so much to heal other families and change laws from healthcare to background checks to campaign finance reform, all to #EndGunViolence. We love you. pic.twitter.com/DIK0iFYSZB

— (((sfpelosi))) (@sfpelosi) July 20, 2018