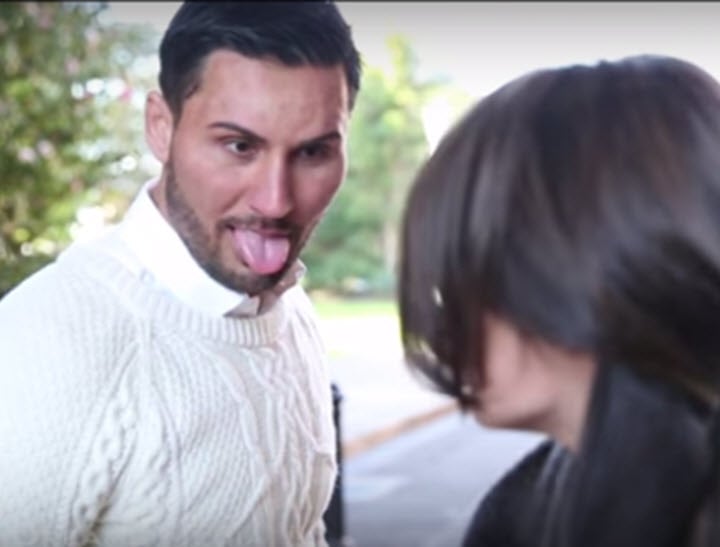 But wait, there's more!
Sensing the last dying embers of their 15 minutes of fame beginning to cool, Auburn deputy mayor Salim Mehajer and his wife Aysha have released a "blooper reel" from their infamous pre-wedding video.
That viral sensation secured the Mehajers a place among our most excruciating national embarrassments intriguing celebrities and some international headlines.
Their strangely immobile faces and unsettlingly white teeth, as well as their incomprehensible love story (again, why the gun?!) fascinated us all.
It's no surprise the tale of their inception made little sense – it, just like their cheekbones, is fake. Neither attended Sydney uni and presumably no one had to die so the couple could be together. We hope.