On Monday, US President Donald Trump fired acting Attorney General Sally Yates, just hours after she refused to enforce his controversial immigration ban.
Trump's directive, announced on Friday night, put new travel restrictions on citizens from seven Muslim-majority nations, a 120-day hold on letting refugees into the country, and an indefinite ban on refugees from Syria.
In a memo released Monday, Yates said she was not convinced that Trump's executive order was legal.
"I am responsible for ensuring that the positions we take in court remain consistent with this institution's solemn obligation to always seek justice and stand for what is right," wrote Yates, who was appointed as Deputy Attorney General under Obama.
"At present, I am not convinced that the defence of the executive order is consistent with these responsibilities, nor am I convinced that the executive order is lawful.
"Consequently, for as long as I am the Acting Attorney General, the Department of Justice will not present arguments in defense of the Executive Order, unless and until I become convinced that it is appropriate to do so."
Mia Freedman has been 'bursting her bubble' to try to work out what's happening in the US. Post continues after audio. 
Hours later, she was "relieved of her duties," after a statement said she had "betrayed the Department of Justice by refusing to enforce a legal order to protect citizens of the United States."
She was described as "an Obama Administration appointee who is weak on borders and very weak on illegal immigration."
So, who is Sally Yates? Who is the woman who "betrayed" the Department of Justice with her "weak" policies? The attorney general who sacrificed her position to make a point about fairness in America?
Yates' grandmother was one of the first women admitted to the bar in her home state of Georgia. But as a woman, she wasn't able to work as a lawyer. In an interview, Yates said, "She would have been a heck of a lawyer. But women weren't hired as lawyers back then. It just wasn't done."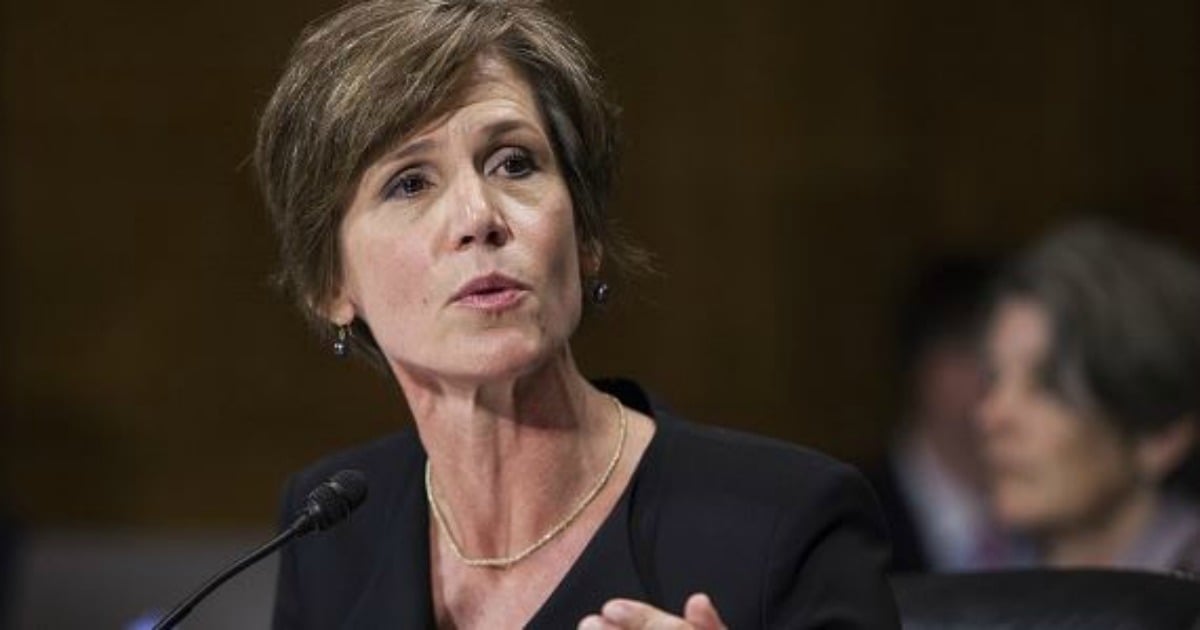 "Instead, she was a secretary, first to my grandfather, who was a lawyer, and then for my father and his brother and their practice."
Yates learnt from her grandmother's tenacity. She thought that since her grandmother had managed to be admitted as a lawyer, in a world where that simply didn't happen, it couldn't be so hard for her.