On Monday, US President Donald Trump fired acting Attorney General Sally Yates, just hours after she refused to enforce his controversial immigration ban.
Trump's directive, announced on Friday night, put new travel restrictions on citizens from seven Muslim-majority nations, a 120-day hold on letting refugees into the country, and an indefinite ban on refugees from Syria.
In a memo released Monday, Yates said she was not convinced that Trump's executive order was legal.
"I am responsible for ensuring that the positions we take in court remain consistent with this institution's solemn obligation to always seek justice and stand for what is right," wrote Yates, who was appointed as Deputy Attorney General under Obama.
"At present, I am not convinced that the defence of the executive order is consistent with these responsibilities, nor am I convinced that the executive order is lawful.
"Consequently, for as long as I am the Acting Attorney General, the Department of Justice will not present arguments in defense of the Executive Order, unless and until I become convinced that it is appropriate to do so."
Mia Freedman has been 'bursting her bubble' to try to work out what's happening in the US. Post continues after audio. 
Hours later, she was "relieved of her duties," after a statement said she had "betrayed the Department of Justice by refusing to enforce a legal order to protect citizens of the United States."
She was described as "an Obama Administration appointee who is weak on borders and very weak on illegal immigration."
So, who is Sally Yates? Who is the woman who "betrayed" the Department of Justice with her "weak" policies? The attorney general who sacrificed her position to make a point about fairness in America?
Yates' grandmother was one of the first women admitted to the bar in her home state of Georgia. But as a woman, she wasn't able to work as a lawyer. In an interview, Yates said, "She would have been a heck of a lawyer. But women weren't hired as lawyers back then. It just wasn't done."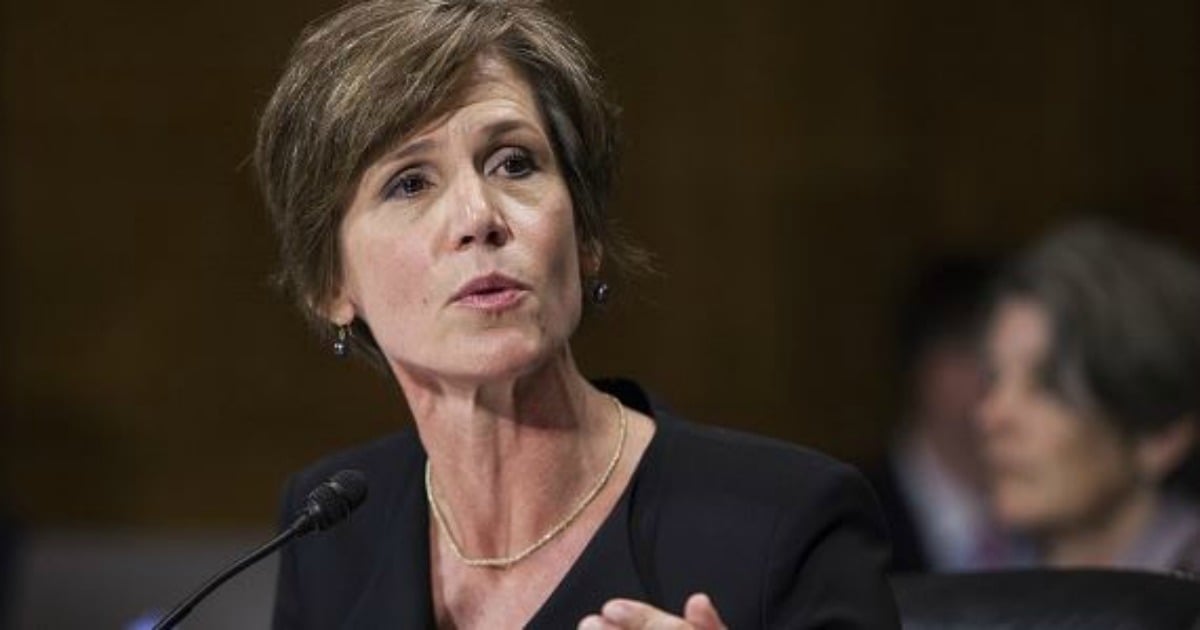 "Instead, she was a secretary, first to my grandfather, who was a lawyer, and then for my father and his brother and their practice."
Yates learnt from her grandmother's tenacity. She thought that since her grandmother had managed to be admitted as a lawyer, in a world where that simply didn't happen, it couldn't be so hard for her.
In 1986, Yates graduated from law, and has forged her place in law ever since.
Those who know her well said her stance against Trump was consistent with her actions throughout her career. She was independent and committed to justice, above all.
Tom Perez, who was head of the civil rights division during Obama's presidency said, "For nearly three decades, Acting Attorney General Sally Yates has served Presidents of both parties, defending the Constitution and holding terrorists and other criminals accountable.
Kicking off the first .@TheJusticeDept implicit bias training with directors of @FBI @DEAHQ @ATFHQ & U.S. Marshals pic.twitter.com/pQXLJbWMyu

— Frmr DAG Sally Yates (@SallyQYates) June 28, 2016
"[Her] record is simply beyond reproach."
In 2015, she was confirmed as Deputy Attorney General, making her the second-highest-ranking legal adviser to the United States government.
Since then, Yates has been in charge of over 113,000 Justice Department employees. She played a key role in Barack Obama's recent clemency initiative for nonviolent drug offenders, and wrote a policy to fight corporate fraud, which involved emphasizing individual accountability for corporate wrongdoing.
One Senator, Jeff Sessions, thought Yates' strictness when it came to following legal principles would ultimately be a challenge for her, but encouraged her not to be influenced by political interests.
In response, she said, "Senator, I believe that the Attorney General or the Deputy Attorney General has an obligation to follow the law and the Constitution, and to give their independent legal advice to the president."
But it was this precise belief that saw the 56-year-old fired on Monday, to likely be replaced by the very man who warned her that her strong principles could be her demise: Jeff Sessions.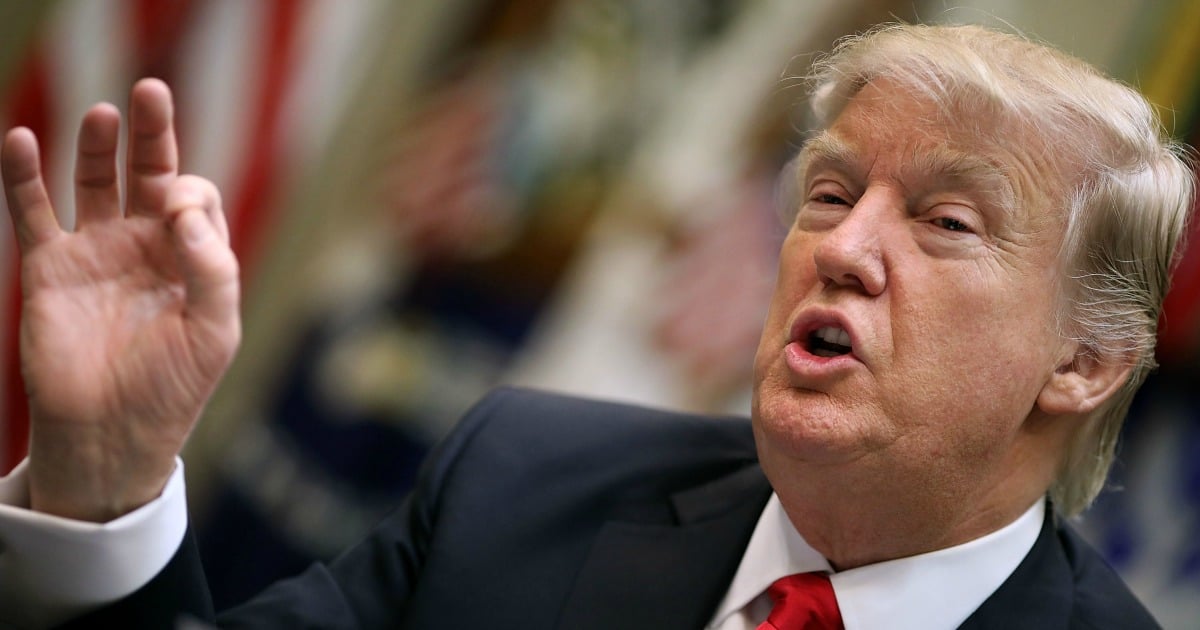 For a person who sits staring in disbelief at Trump's America, and a woman who has already had her faith in justice severely challenged in the last few months, I struggle to fathom the unfairness of Yates' fate.
Not because she was "relieved" of her role - a lot of commentators say this was inevitable, and Trump was always going to appoint Jeff Sessions - but because it was done in a startlingly unprofessional way.
Yates' stance was described as a "betrayal," her policies as "weak," and she was told of the White House's decision just minutes before it was publicly announced.
The attacks against her are unnecessarily personal, and incredibly frightening. She's further evidence that those who stand against Trump instantly become ostracized in an "us or them" mentality.
If this is a warning of what's to come, I'm terrified. But I do have one, tiny piece of hope.
An official said of Yates' dismissal, "She did what she believes was the right thing to do and then she gets fired for it."
"This is not how she would have preferred to end her 27-year career. But she did what she had to do."
People like Sally Yates, who stick to their principles and don't waver in the face of pressure and intimidation, are our only hope in times like these.
To be a person who puts justice first, no matter what the stakes, is all we can aim to be in the face of trying political times.