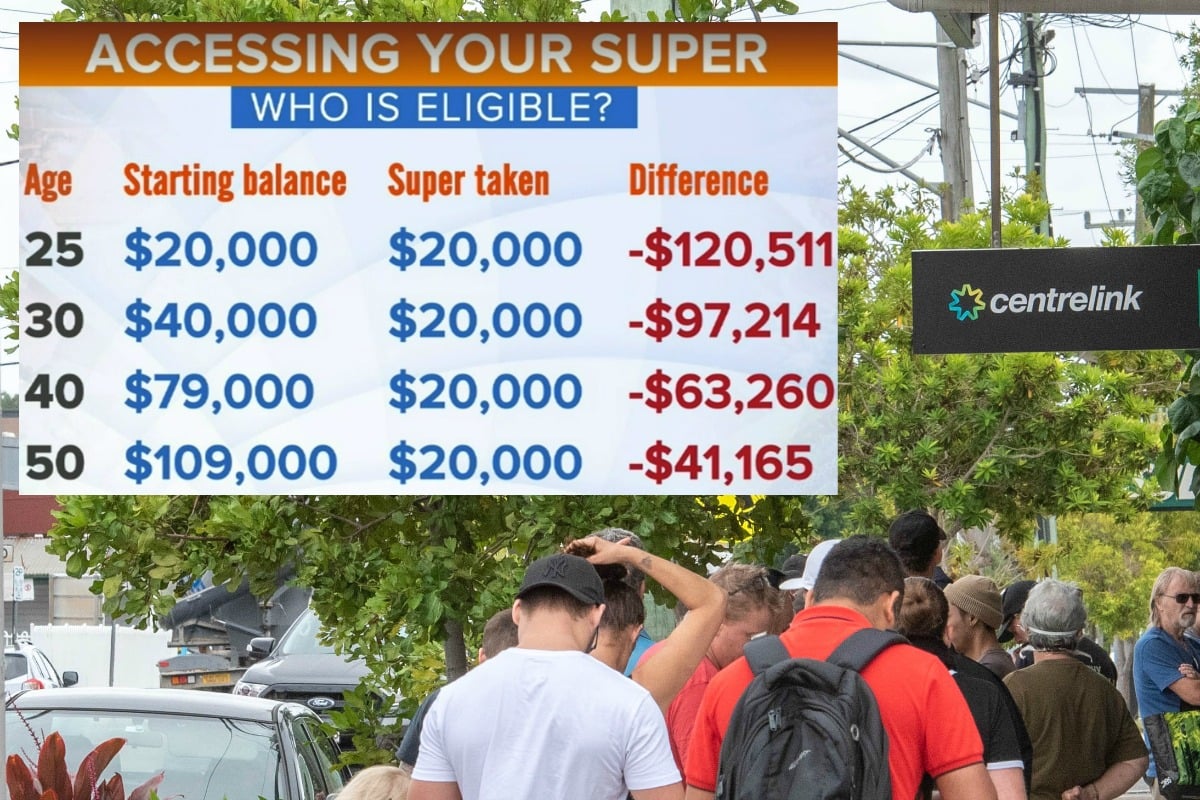 Australia's jobless rate is expected to hit 1.4 million by June as our economy largely comes to a grinding halt thanks to COVID-19.
The federal and state governments are trying to soften the blow by offering the JobSeeker payment, the JobKeeper payment, and rent relief packages, which combined are worth more than 200 billion to help keep households afloat.
But there are people falling through the cracks.
WATCH: The three elements that will get us out of lockdown. Post continues after video.
As the Prime Minister said this morning on the Today Show, "We've got to draw the line somewhere". But for those fast running out of options – and cash – dipping into their superannuation is starting to look like the only option.
The Federal Government has made retirement funds available to those whose income has dramatically decreased, and 618,000 people have already registered with the Australian Taxation Office to do so.
Under the scheme, individuals can withdraw $20,000 from their superannuation, but finance experts are warning Australians to consider the offer very carefully.
The Government is allowing early access to super savings for people affected by COVID-19. Before deciding to apply, it's important to consider your personal situation and think about your short and long-term financial needs.

Read more here: https://t.co/A1bReayQLS

— AustralianSuper (@AustralianSuper) April 8, 2020
"It is a big worry if you dive into it. You want people to try and get through it as best they can, because when you are talking about someone in their 20s, 30s, 40s even accessing their super. It can mean a big difference at the end of the day when they do retire," finance expert Effie Zahos told the Today Show.