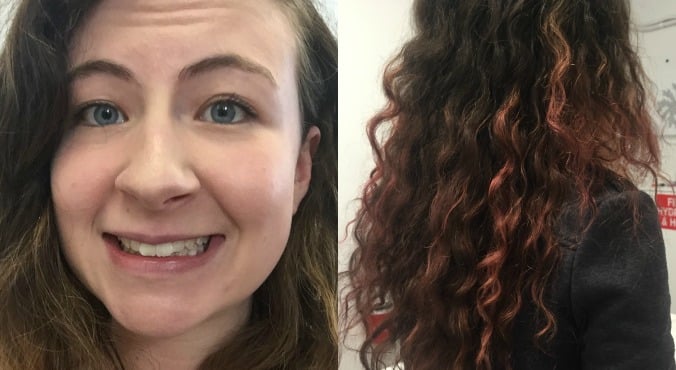 Image: Supplied.
I'm not what you'd call a rebel when it comes to my hair. In fact, previously the most daring thing I'd ever done was switch my part. (Gasp!)
Then, last year, I decided to do something totally out of character: dye my hair pink.
After hours spent gazing at pictures of rainbow hair, I wanted in. So I got myself some temporary hair dye, enlisted my sister to help me out and a few hours (and many selfies later) I was the proud wearer of electric pink dip-dyed strands.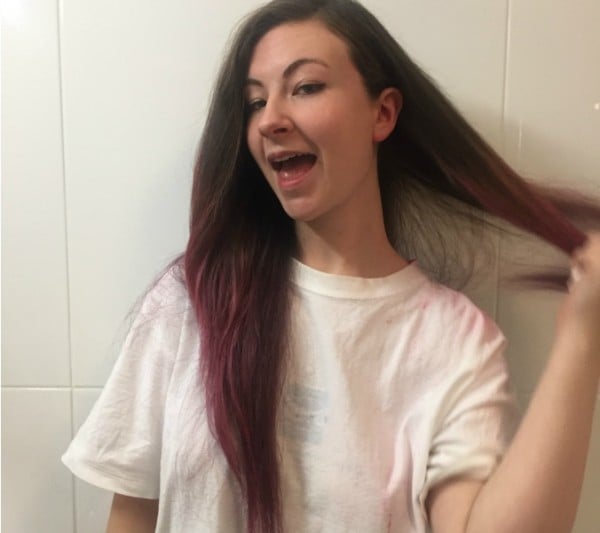 It was fun... for a few days. Realising why I hadn't done this before (i.e. I get sick of things very easily), I was ready to return to my normal colour. Prepared that it would take a few washes to rinse out and fade, I washed my hair every night for four consecutive days. The pink remained.
It would have been fine, save for the fact that I have curly hair. To apply and show off the dye, I had straightened my hair where the colour looked fresh and nice. With my hair back to its curly state, the gaps and uneven application of my colour were very, painfully clear.
Watch: You know what's not a hair disaster? This gorgeous, easy milkmaid braid. (Post continues after video.)
At a loss of what to do, I did what anyone would; I went deep into beauty forums. There I found lists and tales of various at-home dye stripping methods which I dutifully wrote down to try.