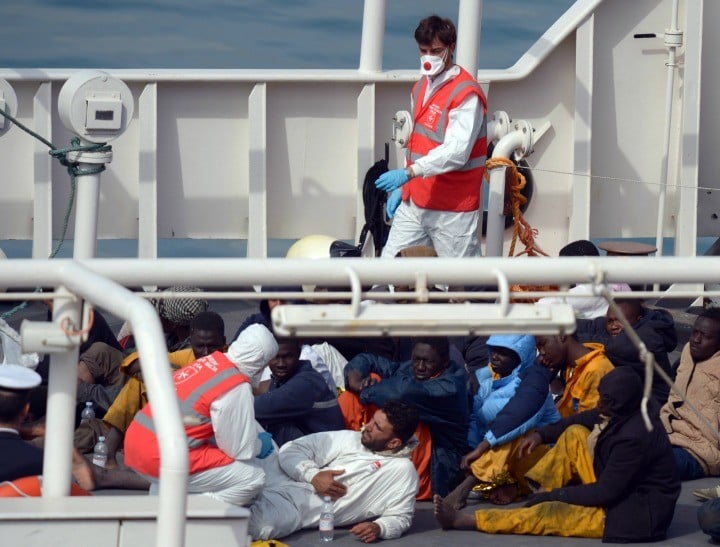 Addressing our global refugee problem is about so much more than preventing persecuted people from departing ports on unauthorised vessels around the world.
The cold black letters on a bright white screen don't match the Hollywood technicolour that the words evoke. Pictures conjured by your mind's eye, while terrifying, aren't remotely accurate. It's the glossy film-version of tragedy and loss; a hollow Hallmark understanding of grief.
Yesterday, we learned that a Libyan boat had sunk off the coast of Italy.
On board the 20 metre-long vessel, were an estimated 700 migrants, all seeking a better life than the one they left behind. The most likely cause of the capsize was a stampede of desperate passengers to one side of the boat, attempting to escape.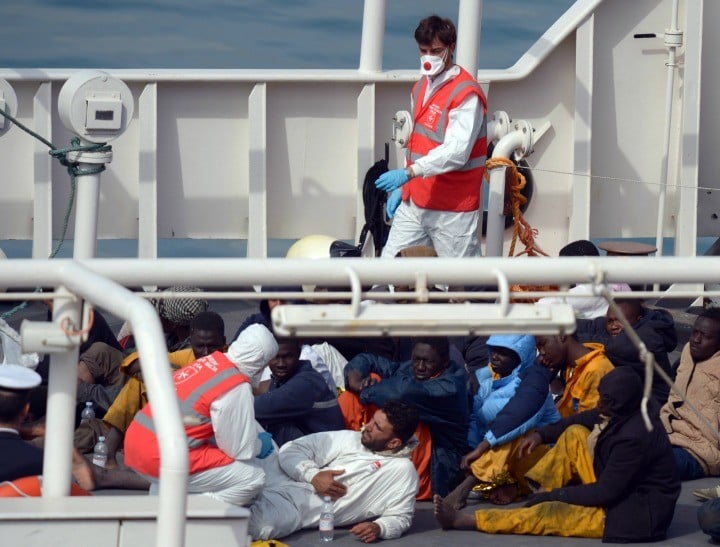 According to reports, there were hundreds of people trapped in the ship's hold at the time of sinking; including around 50 children. Rescuers are methodically working their way through the dead bodies floating in the water, 126km off the coast of Libya. But with less than 30 survivors so far, authorities believe it is unlikely they will find many more people alive.
Related content: Up to 700 feared dead as asylum seeker boat capsizes.
From the comfort and warmth of our centrally-heated living rooms in the developed world, we simply cannot comprehend what it would have been like to be trapped on that boat as it sank deeper and deeper into the sea.
Nor can we understand the utter desperation that would be required to make someone get on an unseaworthy vessel in the first place. To be packed in with your family, shoulder to shoulder with strangers, like cattle.