Checking in to the Ultimo Hotel is unlike any other hotel I've arrived at.
At reception, along with my electronic room key, I am handed a 'Do not disturb' sign with the qualities of my star sign, Libra, on it. "Shhhh… I'm finding my inner equilibrium," it says. Framed zodiac signs hang on the wall behind the reception desk.
On the bed in my room, as well as a pair of white fluffy slippers, lies my astrology chart and a moon calendar. There's also Astrolo-tea, specially selected to match your zodiac sign, and an astrology library in the lobby.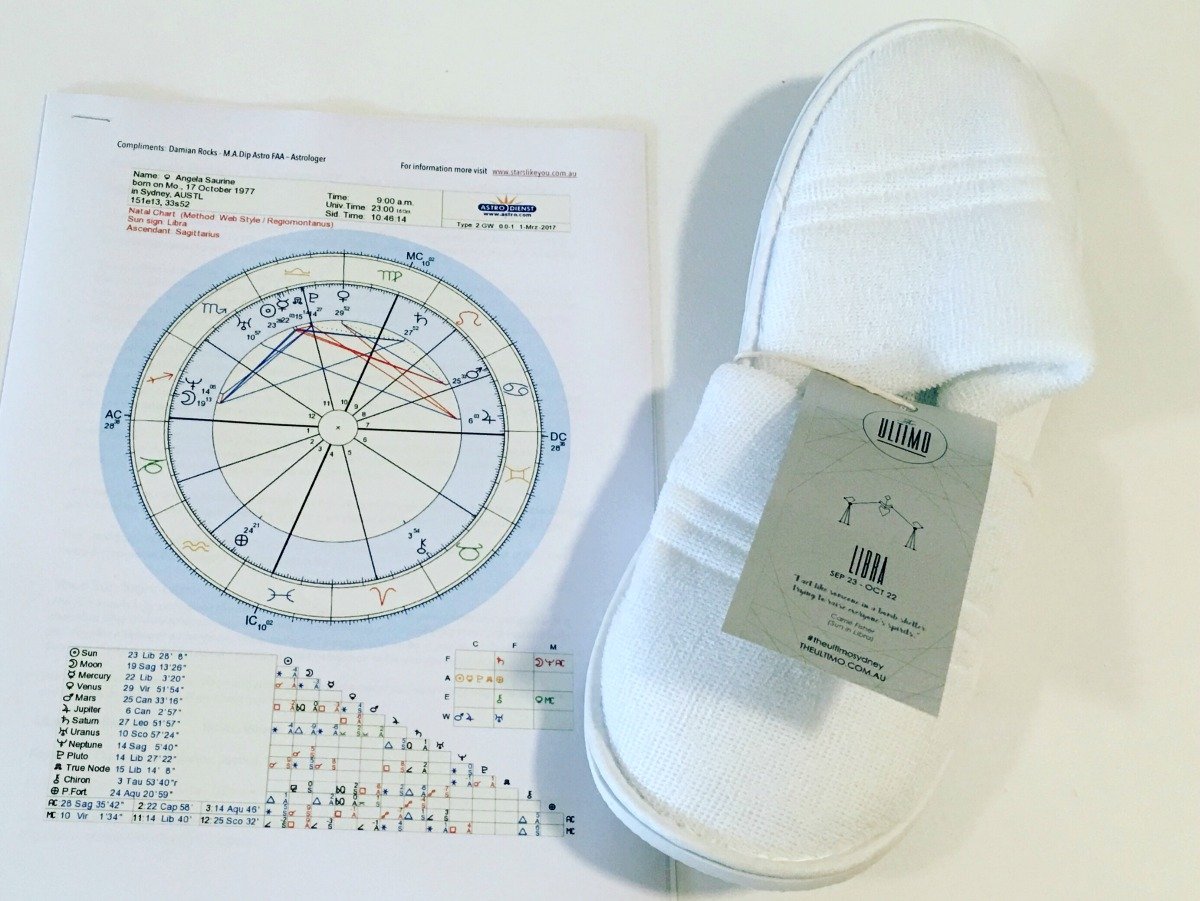 That's because the Sydney hotel is Australia's – indeed the world's – first astrology hotel.
8Hotels came up with the concept with astrologer Damian Rocks, founder of Stars Like You, in a bid to offer guests a more personalised experience.
It also includes city guides recommending the best places to eat and drink and things to see and do for each of the 12 star signs, and guests receive daily horoscopes with their newspapers.
If you're just looking for a bed you can book a room for a night at the boutique hotel, which is conveniently located in the middle of Asian eateries in the Chinatown district at Haymarket.
The hotel is in a heritage-listed building which was built in 1911. It underwent an extensive renovation last year to celebrate its history, with exposed brick walls and graphic tiles adding to its appeal.