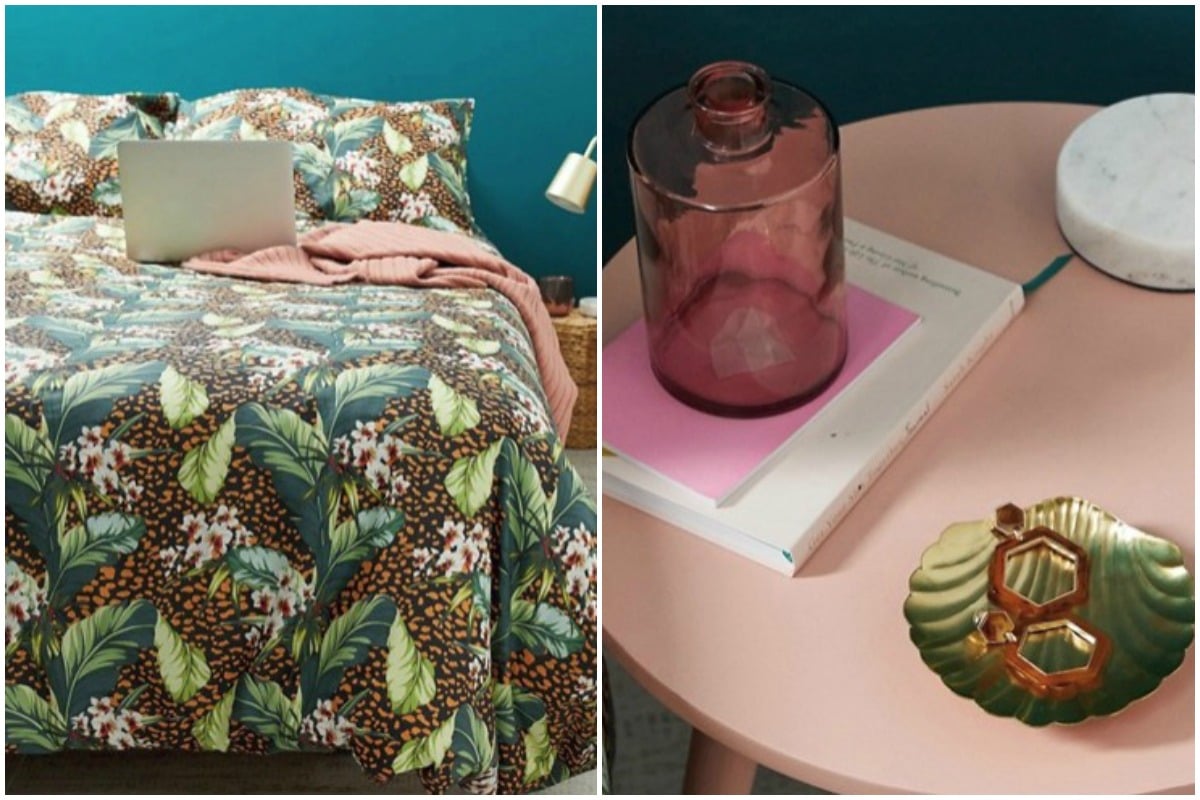 If you've just Marie Kondoed the sh*t out of your house like the rest of the Netflix-watching world, you probably have a bunch of newfound space for more stuff.
Stuff like plant stands and trinket dishes and bamboo bowls and throw rugs and other fun things to brighten up your living space/make more clutter.
Yeah, we get that's not really the point of Marie Kondo's method, but we do know one thing: the newly-available ASOS SUPPLY homewares range certainly brings us joy.
The glam yet budget-friendly (yippee!) range just dropped on the site and we want all the things.
Because if we're going to spend more time in our homes away from the outside world than we care to admit, we want it to look like a magazine edit, dammit.
The range straddles all the hip homewares trends we've been perving on via Pinterest – Scandi-chic kitchenwares, modern minimalist bathroom bits, eclectic-boho, eye-catching retro, luxe patterns and chintzy '70s gold knick-knacks.
A lot of it is eco-friendly, using recycled products, too.
Here's what's caught our… eye (you'll get that in a second).
See, told you it'd make sense eventually.
This striking bamboo mirror will add an intriguing statement to your bedroom wall if you're looking for a little bit of a refresh.
Plus it's a mirror, and we can never have too many of those.
It's $36, and looks super easy to hang.
Consider it on our wish list.